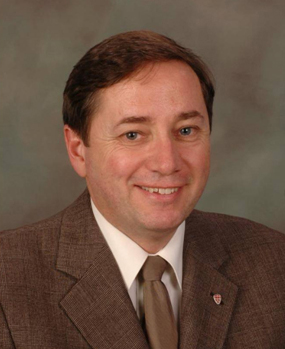 During their recent annual meeting, the Collège des médecins du Québec honoured Dr. Jean-Pierre Farmer for his outstanding contributions to neurosurgery.

A graduate of McGill University, Dr. Farmer has worked for 25 years at the Montreal Children's Hospital. Dr. Farmer is a reference in the treatment of childhood brain tumors and his expertise is recognized internationally. In both October 2015 and April 2016, he was named Personality of the Week by La Presse + for having saved young patients suffering with rare brain tumours. Over the years, he has established multidisciplinary teams of clinicians and researchers who have treated thousands of patients. Along with his practice, he has invested heavily in education and research, including developing surgeries for epilepsy and spasticity of the brain.

Dr. Farmer is Surgeon-in-Chief of the Department of Pediatric Surgery at the McGill University Health Centre (MUHC), where he is also Director of the pediatric neurosurgery division. From 2004 to 2007 he was Associate Dean for Postgraduate Medical Education at the Faculty of Medicine of McGill University. Dr. Farmer is also the Dorothy Williams  Chair in Pediatric Surgery at McGill. In 2001 he was appointed director of the American Board of Pediatric Neurosurgery, a position he held for 10 years. He was also invited to join the Society of Neurological Surgeons in 2004.

"Dr. Jean-Pierre Farmer is the ideal candidate to receive this award. His expertise and dedication have allowed him to change the lives of many families and advance knowledge in neurosurgery. On behalf of the College, I congratulate and thank him for his great contribution to medical science," said Dr. Bernard Charles, President and CEO of the Collège des médecins du Québec.

The Award of Excellence from the Collège des médecins du Québec is presented annually to a physician who, by his outstanding achievements, made a difference in the lives of patients, health professionals or students and which stands out for its extraordinary contribution to the evolution of his profession.

Congratulations Dr. Farmer!

The tribute video can be viewed here
.
May 18, 2016