COVID-19 thrust them into the media spotlight. Now, three McGillians, Natalie Stake-Doucet, BN'14, MSc(A)'16, Dr. Matthew Oughton, PGME'06, and Dr. Ashleigh Tuite, MSc'05, share what it means to take on the role of advocate and communicator during a global health crisis.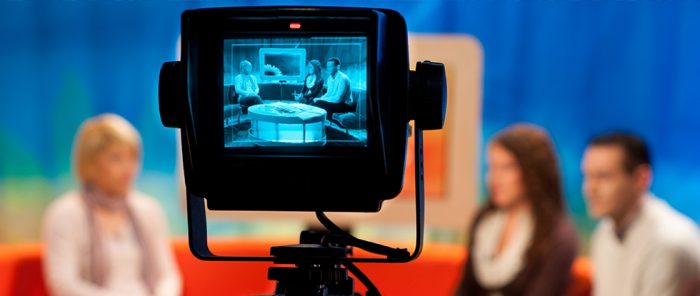 By Ian McGillis

Covid-19 has changed everything. A case in point: In 1978, when Australian physician Helen Caldicott revived a moribund non-profit organization called Physicians for Social Responsibility, the group's name had the ring of novelty. In 2020, by contrast, the idea of socially and politically engaged health care professionals is a given. Thrust into the media spotlight at a time when their knowledge and perspective is in great need, they have never been more visible. Natalie Stake-Doucet, BN'14, MSc(A)'16, Dr. Matthew Oughton, PGME'06, and Dr. Ashleigh Tuite, MSc'05, have been at the forefront of this development, and they all have their own tales to tell about it.

Asked if they have come to accept their in-demand media-spotlit activities as part and parcel of what they do, the three McGillians are in unanimous agreement.

"I think it's important for people to hear people in my profession," said infectious disease epidemiologist Tuite, who currently works as a mathematical modeller at the University of Toronto. "That's why I do it. People want information now, and I'm privileged to be in a position where I can help them navigate through the confusion and misinformation. If you're a researcher and passionate about it, and if you want to influence policy and improve the health of the population, you need to be willing to break out of the academic bubble."

Oughton, Assistant Professor in the Department of Medicine at McGill and attending physician and infectious disease specialist at the Jewish General Hospital, cited the Royal College of Physicians and Surgeons of Canada's CanMEDs 2015 framework.

"One of the important roles specified there is that of communicator, and that applies not only to one's patients and colleagues, but also to the public. So yes, I do think that this is an important role that physicians should be prepared to do, especially at a time when there is rapid release of new information, yet also a lot of uncertainty."

Stake-Doucet, an RN, president of the Quebec Nurses' Association and current PhD candidate at Université de Montréal, relishes the increased opportunity she's been granted to speak up for the frontline workers in her field.

"The goal for me is to try to encourage other nurses not to be afraid, and to normalize having nurses in political discussions," she said. "We are the biggest chunk of health care workers, after all. Far from trying to keep politics out of the conversation, I try to be as political as possible. Nursing doesn't happen in a vacuum."

On the subject of politics, Oughton is in complete concurrence with Stake-Doucet:
"[Politics] is unavoidable in all of this because there are bigger things at play. The shutting down of certain sectors of our economy, the restrictions on peoples' activities—these things come at a cost. Asking people to stay isolated is not an inconsequential decision."
It's worth remembering that health care professionals are subject to the same self-consciousness as the rest of us. These are not people who grew up dreaming of being on TV, so being called upon to do so, repeatedly, entails its own set of insecurities.

When it comes to the finer points of self-presentation, Oughton is able to glean valuable advice from someone quite close by.

"Let's just say that I have a wonderful spouse who is much more attuned to appearances and fashion than I am," he said with a chuckle. "Also, by necessity, because sometimes these things are done from home, I have to pay attention to the home environment. My wife and I have three children and two dogs. That can present some difficulty. I'm just thankful that the few times my children have appeared in the background, they've been fully clothed and not just coming out of the bathtub."

"Basically, I try to look clean," Stake-Doucet said. "I try to have my home backdrop not be messy, but also not busy—you don't want people to be distracted by what's behind you. On Zoom I might try to wear a t-shirt or button with a political message on it, but usually you're framed above the shoulders, so that won't always work."

"I cannot watch or listen to myself," said Tuite. "The other day I heard my voice on the radio and had to leave the room. Being too smooth is certainly not my problem. As for visuals…well, I'm usually in a t-shirt, so that's not a big consideration."

Via different paths, Tuite, Oughton and Stake-Doucet have all attained an impressive degree of ease and authority as de facto public figures.

"Before February I think I had spoken to a reporter once, ever," said Tuite. "Typically I spend my days staring at a computer and crunching numbers. I tend to be happy letting other people speak, so this has been a strange time. And I like to think about what I say before I say it, so particularly the idea of doing something live, without having the opportunity to go back and refine and clarify what I've said, is stressful."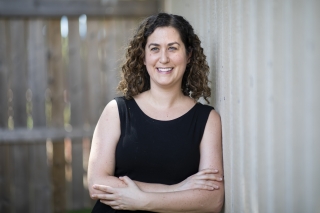 Prior to the pandemic that has seen him called upon for tasks as long and prominent as a two-hour appearance on CBC Radio One's Cross Country Checkup, Oughton's media exposure had been confined to a few local television spots on topics such as hand hygiene and seasonal influenza. "Now, all of a sudden, boom," he said. "This."

Oughton ascribes his relative ease in his new role to a grounding in two of his teenage passions: debating and fencing. "To me doing live interviews is akin to both those activities. You need to be thinking both of what you're doing at the moment and several moves ahead. Especially doing a live spot, you have to be speaking but also thinking about where you're taking the conversation."

Stake-Doucet was perhaps better equipped than most to hit the ground running, having long been an advocate for nurses and health care workers in general. She achieved an enviable visibility with a 2018 guest appearance on the extremely popular Quebec talk show Tout le monde en parle. Even so, she admits to never feeling completely comfortable in front of a camera or microphone.

"As nurses, we're socialized into being self-effacing," she said. "That's really a feminist issue. It's not obvious: no nursing prof is ever going to tell you 'Don't speak out publicly,' but you copy behaviour when you're a student, and there's just not a lot of nursing representation in media. So I'm glad to see now—and this is not just me—the image of a nurse in the media that's not just smiling and nice, but actually using her clinical judgment and professional knowledge to try to enact change and even be a bit of a troublemaker."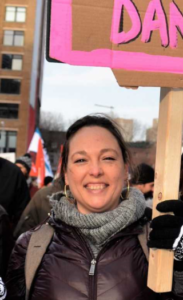 For all three, the media settings in which they now find themselves, often under tight time constraints, entail ongoing adjustments in the pursuit of efficiency and effectiveness.

"A challenge we're seeing repeatedly is that of clear messaging," Oughton said. "Very often, especially when you're describing a virus and an infection about which we don't have complete information, the challenge is to give an answer that's understandable to the lay audience, and it's rarely a simple cut-and-dried yes or no. You have to find the important nuances that answer the question, and try to get across the current state of knowledge without drowning people in detail. But if you over-simplify you risk losing the subtleties that are the essence of understanding the research."

"It's an exercise in synthesizing," said Stake-Doucet of her approach. "There are good interviews and bad interviews—I'm still not an expert at it."

Experience has taught Stake-Doucet some lessons she is keen to impart on colleagues who might face similar media requests in the future:

"Try to be prepared, but not over-prepared. Journalists, especially when it's live, are never going to ask exactly what you expect. Just be prepared in the sense of knowing a specific subject well, so that you're comfortable no matter the question. And don't be afraid, if a journalist goes a bit off the subject—because journalists are not health care professionals—to say, 'Well, that's not my area, but I can tell you this instead."

Tuite frames the question in terms of self-expectation.

"I can be hard on myself if what I say doesn't come out quite the way I wanted. But I think I'm learning to be a little more forgiving of myself, to accept that I'm not a professional in communication but that I can still help clear the fog without being perfect. Besides, being relatable is important, and so is humility. This is all trial and error."

On the question of essential media messaging—the elevator pitch, whether to fellow professionals, the public, or both—responses were varied but consistent.

"I'd say 'Believe that public health is working in the interests and for the health of the entire public," said Oughton. "We do not have vested interests from pharmaceutical companies. What we want is to help get the public through this ongoing catastrophe in as safe a way as we can, with as little harm as we can, while understanding that, as far too often happens in life, there is no perfect path forward. We're left with trying to choose the path of least harm."

Tuite offers advice that can apply both to the pundits and to those they address.
"It's okay to not know the answer to things. It's okay to be uncertain, to change your mind, to course-correct and admit it. We are all learning as we go through this."
Stake-Doucet, again, keeps the focus on those she represents.

"Nurses need to be part of every political discussion on health care policy, from basic administrative decisions on a unit all the way up to the Ministry of Health and the government as a whole. A broader array of nursing voices needs to be heard. And we should be allowed to be angry. We're not here to keep up appearances. We're here to care and heal."

Whatever the challenges, stresses, and inherent imperfections of the undertaking, no one expresses any doubt that taking a public stand in a time of crisis is worth doing. Stake-Doucet encapsulates that belief by quoting the late American poet and cancer memoirist Audre Lord.

"She said, 'When we speak we are afraid [….] But when we are silent, we are still afraid. So it is better to speak.'"
November 2 2020