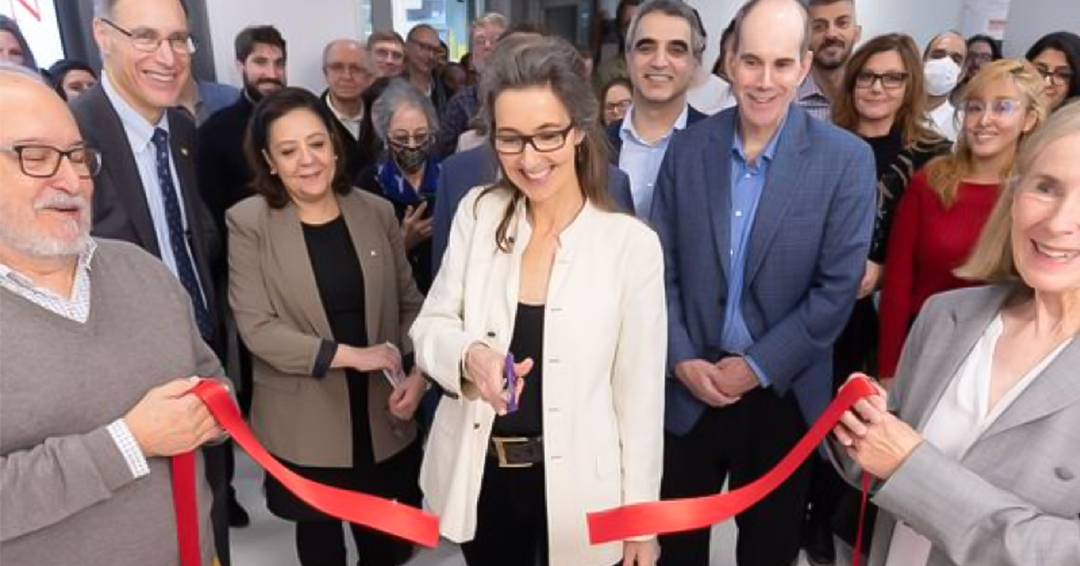 Alan Edwards Centre for Research on Pain takes up residence in state of the art space at the foot of Mount Royal 
On December 2, the Alan Edwards Centre for Research on Pain officially opened its newly renovated research labs in the Lyman Duff Medical Building. Twenty years after its official opening, this space creates a first-time physical home for the Centre at McGill with eight Principal Investigator labs, meeting and teaching spaces, administrative support and sharable research technologies. Bringing together basic and clinical pain researchers from the Faculties of Medicine and Health Sciences, Dental Medicine and Oral Health Sciences and Science, the Centre's mission is to uncover the mechanisms behind chronic pain and eventually cure it. 
"We are very excited to mark the official opening of the Pain Centre's new research space in the Duff," Centre Director Reza Sharif-Naeini, PhD, said during his opening remarks. "Bringing all these world experts under one roof will act as a catalyst in our efforts to understand and treat chronic pain." 
McGill has long been a leader in pain research, largely inspired by the seminal work of renowned pain researcher and Professor of Psychology Ron Melzack. The publication, in 1965, of "The Gate Control Theory of Pain" in the journal Science by Prof. Melzack and British neuroscientist Patrick Wall fundamentally changed the theoretical construct around which pain research operated. A decade later Prof. Melzack developed and published the McGill Pain Questionnaire, a tool designed to let patients better communicate their pain experiences to their doctors, and which remains the world standard for chronic pain assessment.  
Click on any of the photos below to launch a slideshow. Photos by Owen Egan and Joni Dufour.   
Related: 
New home for pain researchers opens in Lyman Duff Building 
A history of the Alan Edwards Centre for Research on Pain