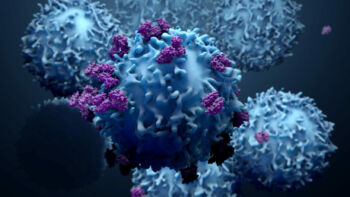 While much of the globe has been focused on the ongoing COVID-19 pandemic this year, immune diseases, including cancer, remain an important threat to human health. In this vein, for their second annual scientific symposium, the McGill Interdisciplinary Initiative in Infection and Immunity (MI4) has joined forces with the Rosalind and Morris Goodman Cancer Research Centre (GCRC), the Cedars Cancer Centre, the Segal Cancer Centre and the McGill Centre for Translational Research in Cancer (Lady Davis Institute) to co-host an immuno-oncology-themed virtual symposium on December 4.

Ahead of this event, we spoke with Dr. Marie Hudson, Associate professor in the Department of Medicine at McGill, rheumatologist and epidemiologist at the Jewish General Hospital and Lady Davis Institute and was previously Associate Director of Clinical Research at the Lady Davis Institute. Dr. Hudson is also Co-Director (Immunity) for MI4.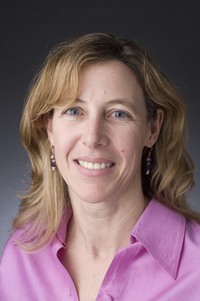 Can you tell us about your research interests and how you got involved with and became co-director (immunity) for MI4?​

I am a rheumatologist and my research focusses on systemic autoimmune rheumatic diseases including rheumatoid arthritis, scleroderma and myositis. I was initially invited to join MI4 as a Thematic leader to represent the "immunity" research community at McGill. In that role, I asked a lot of questions and also replied to all my emails. I was told that those were the main reasons why I was subsequently invited to become co-director.

Can you explain, for people who may not know, what immuno-oncology is?​
A new class of drugs to treat cancers works by boosting the immune system to fight cancer cells. Immuno-oncology therefore refers to the use of our own immune system to fight cancer.

Much of the world's focus these days has obviously been on COVID-19 and infectious diseases. Why is it important to be holding this symposium focused on immuno-oncology now? Who should attend?
​I have no doubt that COVID research is one of the top research priorities worldwide at this time. However, the COVID pandemic has not stopped people from getting cancer. I think that we have a responsibility to our cancer patients to continue the research that is meant to be lifesaving for them.

With this symposium, MI4 wanted to send a clear signal that while we actively support COVID research, we recognize that there are other urgent health priorities. I should mention that while the late morning and afternoon sessions will focus on state-of-the-art science in the field of immuno-oncology, we will also highlight some of our COVID-related research activities in the early morning sessions. Thus, in the end, we hope to engage the whole MI4 community.

Can you tell us about some of the immuno-oncology initiatives supported by MI4?
MI4 supports research through a number of mechanisms including providing funding to research platforms and for seed grants. Among the projects that we have supported in the field of immuno-oncology, I can highlight the SCIMAP platform located at the Goodman Cancer Research Centre, which is one of the few places worldwide with cutting-edge technology that allows the visualization of the immune system in the tumour microenvironment with unprecedented detail. Research using this platform has the potential to lead to new curative therapies not only in the field of cancer, but in other fields where inflammation is a key driver of disease, including neurodegenerative diseases and cystic fibrosis.

Among the seed grants that we have awarded, we have funded a study looking at new drugs that could be used in combination with immunotherapies to potentiate their effect in young women with breast cancer and another study to develop novel animal models to study complications of immunotherapies.

What is the future of immuno-oncology and how might this change how we detect and/or treat cancer, and ultimately benefit patients?
The story of immuno-oncology is unfolding before our eyes. Key discoveries were made in the 1990s and have already been recognized through Nobel prizes in 2018. Whereas a fraction of cancer patients were candidates for immunotherapies less than 10 years ago, it is now estimated that almost 50% of cancer patients are eligible for these new drugs.

There are now thousands of new molecules that have been added to the R & D pipeline and hundreds of ongoing clinical trials. There is no doubt that cancer patients are living better and longer since the availability of these drugs. After surgery, chemotherapy and radiotherapy, immunotherapy has become the fourth pillar of cancer treatment.

 Anything else you would like to add?
Join the symposium and let yourself be inspired by the McGill infection and immunity community!
November 18, 2020