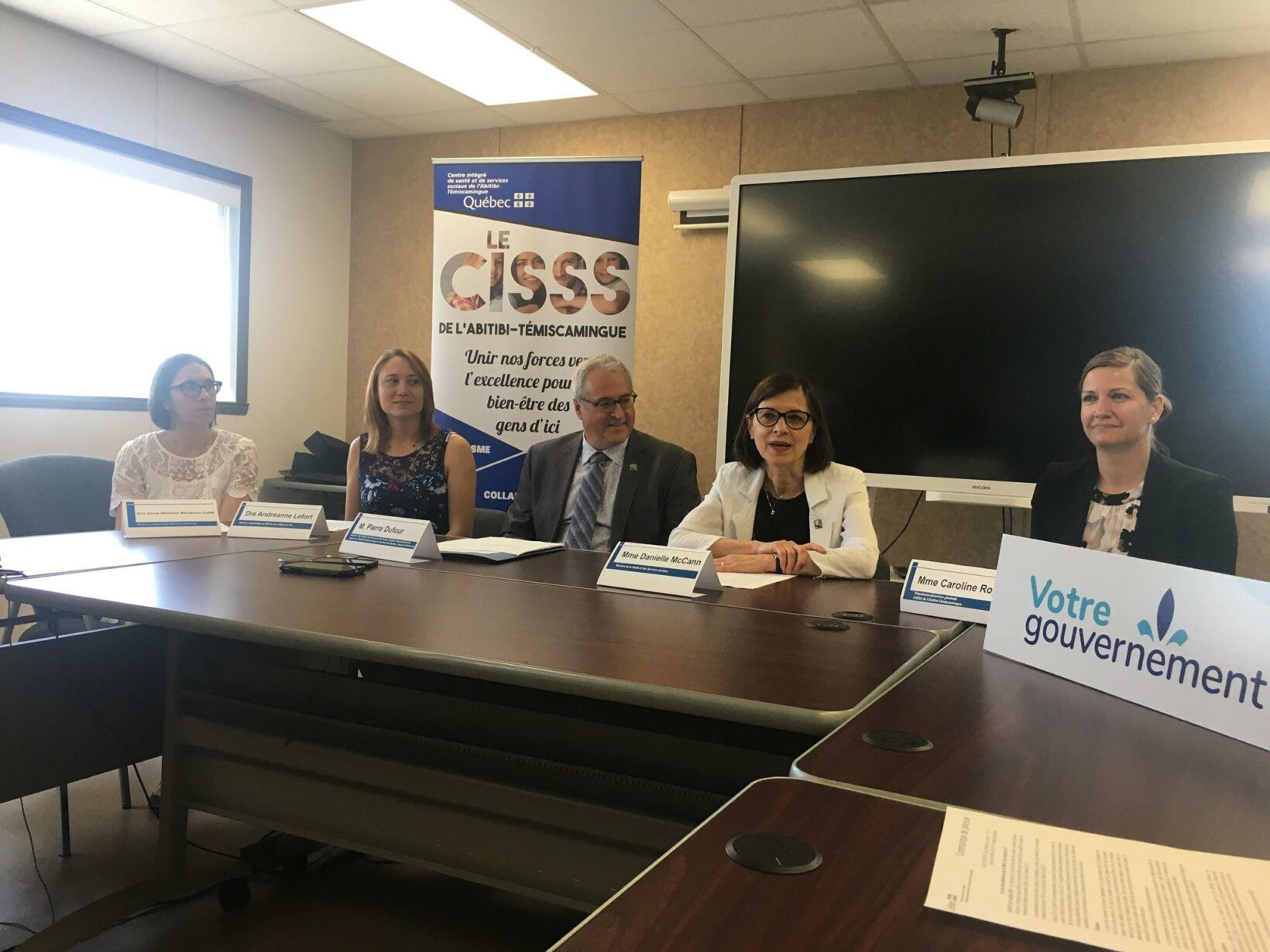 By Frédérique Mazerolle

Beginning potentially as early as 2021, the Vallée-de-l'Or University Family Medicine Group (U-FMG) will have a new building to deliver its primary care services. The Quebec government, as announced by Minister of Health and Social Services, Danielle McCann on July 4, 2019 will fund the $9.8 million project.

The new facility, which will be built on the grounds of the Val d'Or Hospital, will measure approximately 1,700 square metres, or nearly twice the size of the current U-FMG installation. The U-FMG first opened its doors in 2009, following years of continuous collaboration and support between the Hospital and McGill University.

Since 2014, the Family Medicine Group has been housed in a temporary modular complex that no longer responds to the needs of its growing patient population.

"There has been a major expansion of our activities," explains Dr. Andréanne Lefort, supervising physician and Assistant Professor in the Department of Family Medicine. "We have gone from 700 registrations at the beginning to 6,300 now.  With all the professionals working here, the premises are currently at full capacity."

The addition of the new building will allow physicians to continue to offer quality care to their patients, all whilst providing an educational environment that is appropriate and attractive to current and potential trainees.

"A [U-FMG] must be a model not only for the quality of its care and academic program, but also for the quality of its physical facilities," says Dr. Julie Massé, medical director of the U-FMG.

The Vallée-de-l'Or U-FMG is part of the nine Family Medicine Units affiliated with the Department of Family Medicine and is one of three that is located outside of the Montreal area. It currently houses 10 family physicians, with five of them being former residents from the same unit.

"This unit fully prepares residents for practice in rural areas," adds Dr. Howard Bergman, Chair of the Department of Family Medicine. "Our experience shows that the U-FMG serves as a recruitment and retention hub for new family physicians."
July 6 2019