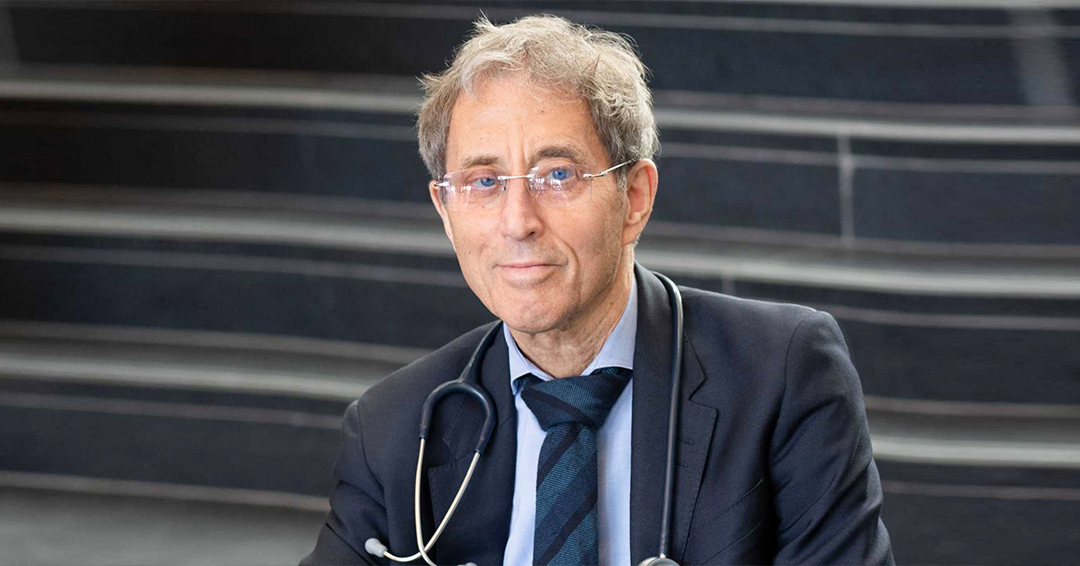 Born in Montreal, Dr. Michael Malus graduated from medical school at McGill University in 1963. Realizing there was no Family Medicine program at the time, he arranged to do six months of Internal Medicine at the Royal Victoria Hospital and six months of Pediatrics at the Montreal Children's Hospital, followed by three months of Obstetrics and Gynecology at the Jewish General Hospital. After completing his residency, he became a family doctor, working with the Federal Government at Fort Rae on Great Slave Lake in the Northwest Territories. He then worked for two years in the Indian Health Service of the United States on an Apache reservation in Mescalero, New Mexico, before serving as a rural family doctor in Sawerville, in the eastern townships of Quebec where he had an office on his farm. During his time as a family physician in these settings, Dr. Malus became aware that challenging socioeconomic backgrounds often prompted adolescent mental health problems and related suicidality.
Canada ranks fourth in suicidal youth among industrial world
According to a UNICEF report published in 2020, Canadian youth are falling behind in comparison to other economically advanced countries in terms of mental health and happiness (defined as feeling positive and being in good mental health). Canada ranked 31st out of 38 high-income countries on measures of well-being. Canada's ranking on physical health was also bleak, coming in 30th. However, it is Canada's ranking on teen suicide rates, 35th out of 38 countries, that raises very serious concern. Further still, Statistics Canada underscores that this risk is not equally shared and that adolescent boys from First Nation and Métis communities and Inuit regions are particularly vulnerable.
"I wanted to work where I was needed and found teenage confusion and anguish, as well as those of other age groups, was a barometer response to rapid socioeconomic change. With the pandemic school closures and lockdown of usual social activities where you get a little help from your friends, teenage anguish has become momentous and so has the scarcity of resources to address it," says Dr. Malus.
Today the pandemic has put a spotlight on this mental health crisis following an unprecedented amount of school closures worldwide. Factors including the lack of contact with peers and teachers, the fear of health and death of family members, and the decreased structure in daily life have contributed to increased anxiety, depression and behavioural problems in many children and youth (Fegert et al. 2020).
Herzl sets up a Teenage Health Unit
Dr. Malus eventually returned to Montreal to become the Director of the Herzl Family Practice Centre of the Jewish General Hospital where he served for 22 years. He considers himself very lucky to have come to the Herzl in 1982. It allowed him access to a very dynamic group that had its origins in a dockside clinic for immigrants arriving to Canada with serious health needs. Indeed, the Herzl provided rudimentary medical care to a community of limited means and became the only free medical clinic in Montreal for the next 40 years. The staff at the Centre pioneered a collaborative approach, which included physicians, nurses, social workers and allied medical specialists. The concept of Nurse Practitioner existed at the Centre long before it was an official designation. Following the Herzl's genesis in the years leading to the First World War, the doctors there also helped to spearhead the establishment of the Jewish General Hospital.
Today's Herzl Family Practice Centre provides a comprehensive range of medical and social services to a clientele that cuts across all socio-economic levels and ethnic groups. In addition, today's facilities are part of the resources of a modern teaching hospital connected to McGill University's Faculty of Medicine and Health Sciences and a highly regarded training facility for family physicians affiliated with McGill's Department of Family Medicine. The Centre follows more than 55,000 patients and includes a breastfeeding unit for mothers who need lactation counselling, a methadone clinic to help heroin addicts, a prenatal clinic that delivers hundreds of babies per year and Montreal's only free psychological counselling service for adolescents.
"The goal at the Herzl is to provide comprehensive care and to show residents how they can derive pride in becoming part of a team. A team approach is the only way to provide health care to our aging population with complex medical problems and to patients of all ages with their psychological and social needs," says Dr. Malus.
One of Dr. Malus' key achievements while directing the Herzl Centre was establishing and overseeing a Teenage Health Unit. Established in 1985, this unit conducts an adolescent outreach program in Montreal schools and provides free medical and psychological support to teens aged 13 to 19. Services vary from basic medical care and reproductive health to issues such as depression, stress, anxiety, substance abuse, eating disorders and suicide. Once a week, Herzl physicians, residents and nurses visit a Montreal high school and hold classroom discussions with teenagers on adolescent health issues. They answer anonymous or direct questions and distribute cards with the Teenage Health Unit's contact details for students who want medical or psychological help. The program is entirely funded by private donations.
"When assessing teenage patients, we often ask whether they have any idea what they want to do as a career. A teenager once told me: "I want to be a stuntman, or a doctor." For me it's not a paradox. With the complexities and inadequacies of our health care system, I feel like a stuntman every day of my life and Herzl is my net and balancing pole," says Dr. Malus.
Cognitive Behavioural Therapy for school counsellors
Today, Herzl's Teenage Health Unit is launching a brand-new project for school-based counsellors. "We have always seen the guidance counsellors in the schools as primary care heroes helping teenagers with overwhelming problems," says Dr. Malus. This new project will offer support to high school guidance counsellors by providing them with a series of classes that will teach the basics of Cognitive Behavioural Therapy (CBT). While psychologists at the Herzl's Teenage health Unit will continue to deliver their formal CBT to the many teenagers they serve, the hope is that the project will enhance the ability of school-based counsellors to effectively address mental health issues in their students. Dr. Malus and his team are currently reaching out to various schools across Montreal and hope to launch the project in the Fall.