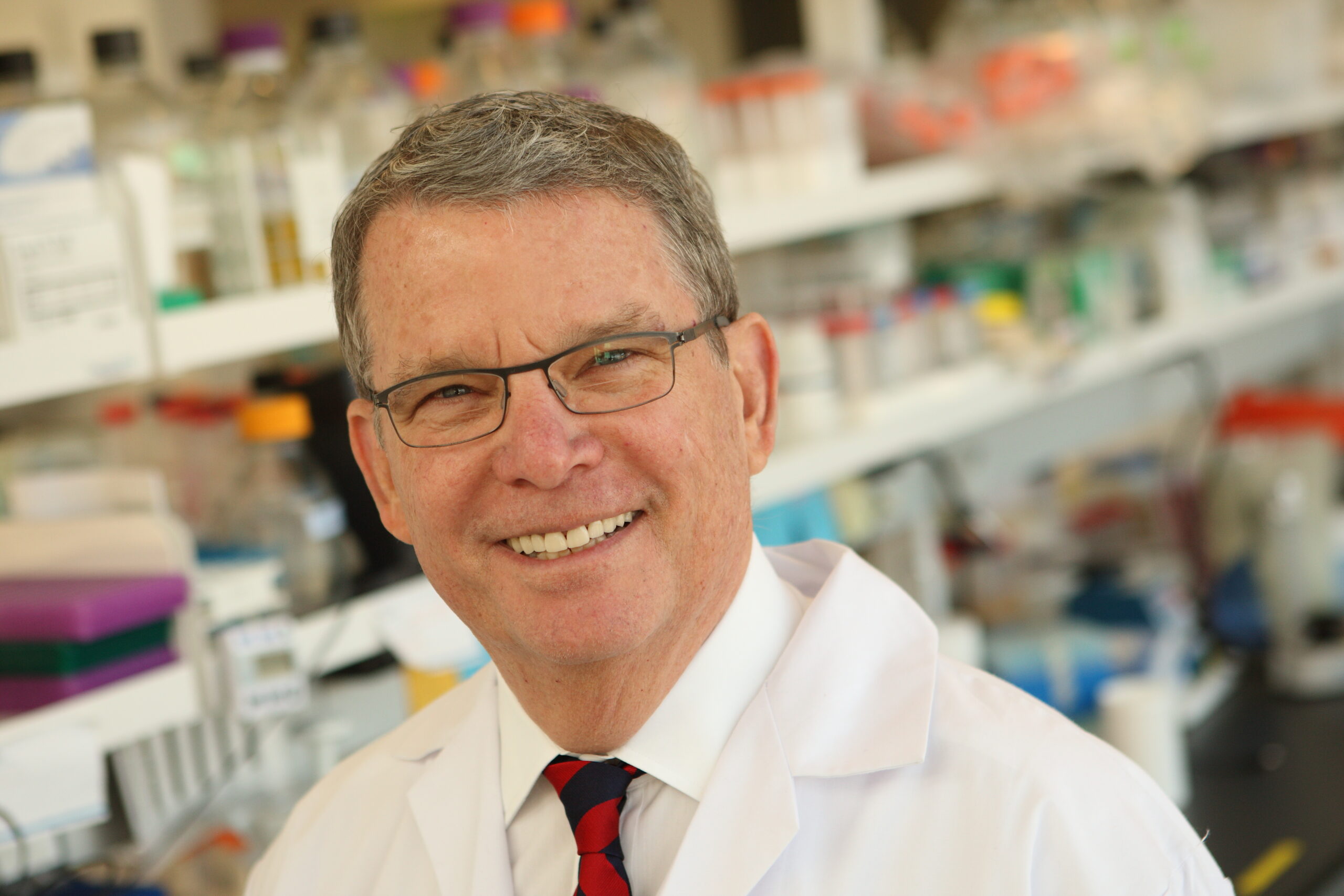 DEAR COLLEAGUES,

I write to you from Shantou in Guangdong Province and from Hong Kong, where Remi Quirion and I are meeting with the academic leadership of Chinese sister schools and members of leading international foundations. We are trying to define what global science collaborations are like in this Web-connected, genomic age of biology. We also have the pleasure of greeting McGill alumni with whom we talk of mapping the future of health care through Medicine Alumni Global. We find great excitement, challenges and opportunities. Later this month, I will hit the road again to meet with alumni in California and Washington as part of the ongoing Dean's Rounds North American tour.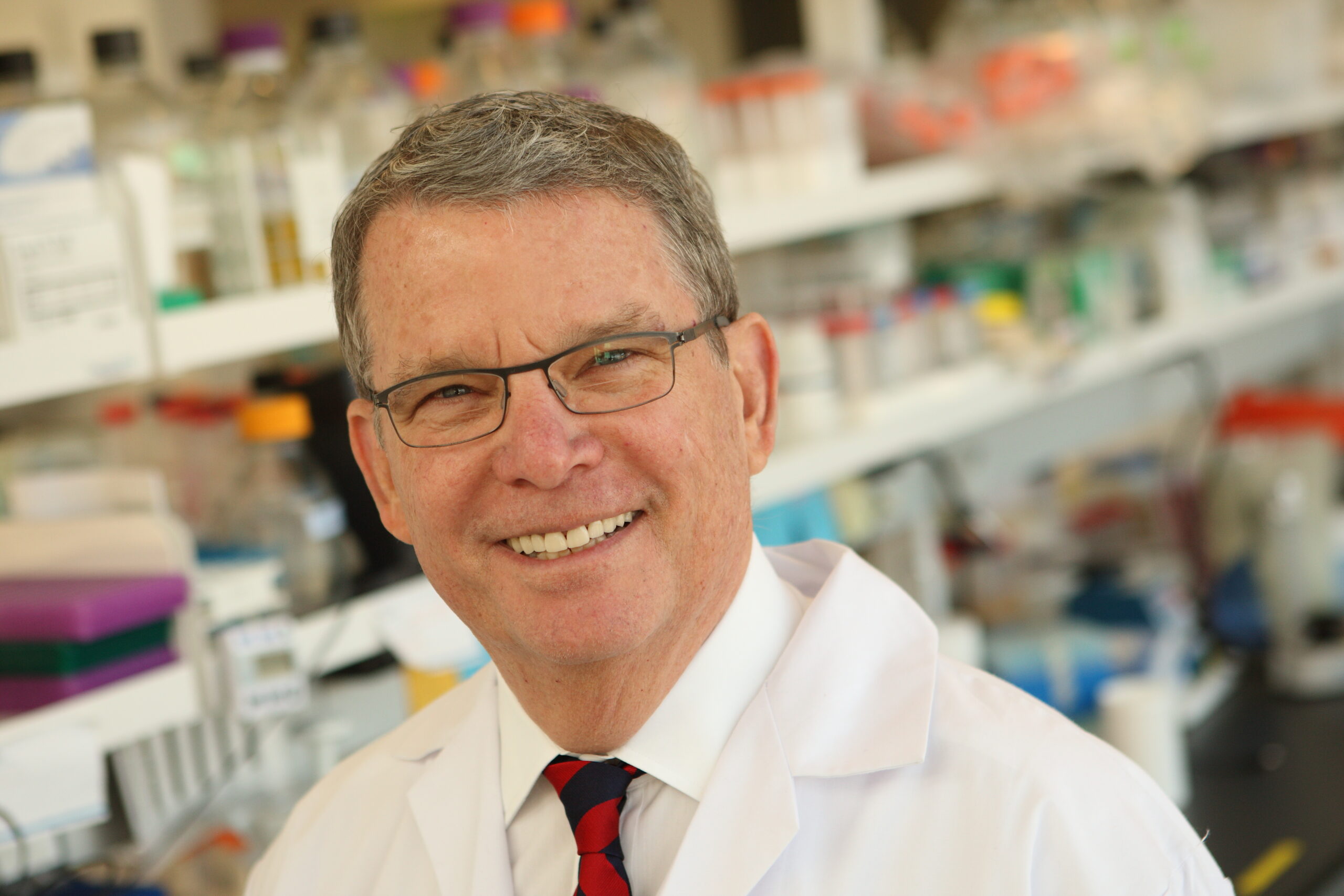 CHERS COLLÈGUES,
Je vous écris de Shantou, dans la province de Guangdong, et de Hong Kong, où Rémi Quirion et moi avons rencontré les chefs de file en enseignement des institutions chinoises ainsi que des membres de fondations internationales de premier plan. Nous essayons de définir ce à quoi ressemblent les collaborations scientifiques internationales à l'ère de la biologie génomique branchée sur le Web. Nous avons également le plaisir d'accueillir des diplômés de McGill avec qui nous parlons de préparer l'avenir des soins de santé par l'entremise de Medicine Alumni Global. Nous découvrons stimulation, défis et opportunités. Je reprendrai la route encore une fois au cours du mois pour rencontrer des diplômés installés en Californie et dans l'État de Washington, dans le cadre de la Tournée nord-américaine du doyen.
The buzz in the field reflects the quickening of the pulse in Montreal as we start another academic semester. That same air of excitement always dominates this time of year as we welcome a new cohort of bright and eager students ready to make their marks on the world of biomedicine. Good news surrounds us. Searches for academic chair holders in pediatrics, surgery and anatomy have garnered considerable international interest, a testament to McGill's far-reaching influence. Our researchers are hastening the pace of discoveries and garnering considerable praise for their work. Dr. Jacques Galipeau and his colleagues at the Jewish General Hospital recently demonstrated that the devastating effects of multiple sclerosis in mice can be reversed by the fusion of two effector molecules – a finding that holds remarkable promise for future studies in human populations. And in November, Dr. Ann Macaulay will receive the Maurice Wood Award from the North American Primary Care Research Group for her outstanding contributions to primary care research. The depth of talent within our Faculty is awe-inspiring.

But challenges abound. Earlier this year, the Faculty of Medicine was faced with a formidable task – to curb spending by 1.5 % to help offset the effects of the economic downturn. We are working closely with the University to absorb the impact while ensuring the high-quality teaching, research and patient care we offer is not compromised. As one can well imagine, this isn't a clearly defined assignment. Your thoughts are critical. I welcome your input on effective cost-cutting measures that can help us continue to achieve success. Simply submit your comments below.

So the challenging times continue, but thankfully, compared to most other jurisdictions, the impact on McGill has been temperate. We have many reasons to look ahead with great confidence in our milieu as we "Think Dangerously" and rigorously about mapping our future path in strategic planning. The famous American poet Robert Frost once said, "The best way out is always through." And that is how we will treat the economic problems which beset us as we uphold our commitment to the achievement of excellence together.

Wishing you a fresh start and the promise of a great academic year,

Richard I. Levin, MD
Vice-Principal (Health Affairs)

Dean, Faculty of Medicine

McGill University

Le bourdonnement que connaît notre discipline est le reflet de l'accélération du pouls, à Montréal, alors que nous entamons une autre session universitaire. Cette même ambiance extraordinaire d'excitation domine toujours cette période de l'année où nous accueillons une nouvelle cohorte d'étudiants brillants et déterminés, anxieux de laisser leur marque dans le monde de la biomédecine. Les bonnes nouvelles nous submergent. La recherche de nouveaux titulaires de chaires universitaires en pédiatrie, chirurgie et anatomie a suscité un intérêt international considérable, preuve de la grande portée de l'influence de l'Université McGill. Nos chercheurs hâtent le pas en effectuant des découvertes et reçoivent d'importants éloges pour leur travail. Le Dr Jacques Galipeau et ses collègues de l'Hôpital général juif ont récemment démontré que les effets dévastateurs de la sclérose en plaques chez les souris pouvaient être renversés, une découverte qui contient une promesse remarquable pour les prochaines études en populations humaines. Et, en novembre, la Dre Ann Macaulay recevra le prix Maurice Wood du Groupe de recherche sur les soins de première ligne de l'Amérique du Nord pour sa contribution exceptionnelle à la recherche en soins primaires. La qualité des talents que réunit notre faculté est inspirante.

Mais les défis abondent aussi. Plus tôt cette année, la Faculté de médecine a été confrontée à une tâche monumentale, réduire ses dépenses de 1,5 % pour aider à contrer les effets de la récession économique. Nous travaillons étroitement avec l'Université pour absorber l'impact de cette réduction tout en nous assurant que le niveau élevé d'enseignement, de recherche et de soins aux patients que nous offrons ne soit pas compromis. Comme on peut facilement l'imaginer, il ne s'agit pas d'une tâche clairement définie. Vos réflexions sont essentielles. J'accueille vos suggestions de mesures efficaces de réduction de dépenses qui pourraient nous aider à continuer de connaître du succès. Veuillez simplement soumettre vos commentaires ci-dessous.

La période de défis se poursuit, mais heureusement, comparativement à d'autres institutions, l'impact sur l'Université McGill a été tempéré. Nous avons plusieurs raisons de regarder en avant avec grande confiance dans notre milieu, alors que nous pensons avec audace et rigueur en traçant notre itinéraire en nous basant sur une planification stratégique. Le célèbre poète américain Robert Frost a dit, un jour : « La meilleure manière de se sortir d'une situation difficile est toujours de passer au travers ». Et c'est ainsi que nous traiterons les problèmes économiques qui nous entourent, alors que nous maintenons, ensemble, notre engagement à atteindre l'excellence.

Je vous souhaite un excellent nouveau départ et la promesse d'une année universitaire spectaculaire,

Richard I. Levin, MD
Vice-principal (affaires de la santé)

Doyen, Faculté de médecine

Université McGill