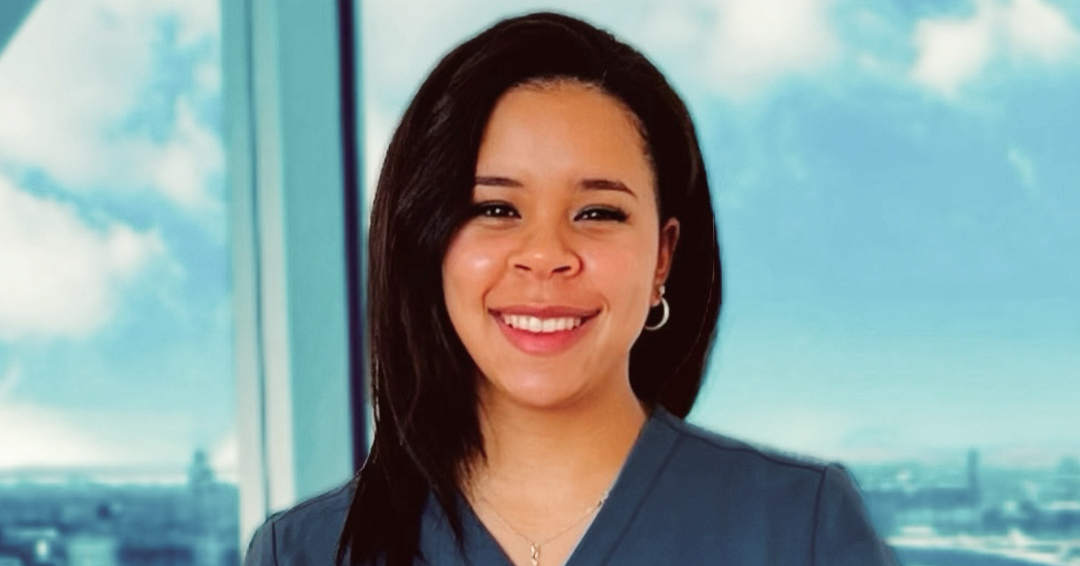 When Jennifer Hamon received a call from the Fondation de l'Ordre des infirmiers et infirmières (OIIQ) informing her that she was one of two recipients of the $10,000 Noëllette-Drouin (Bourse d'études Noëllette-Drouin | Fondation de l'OIIQ (fondationoiiq.org) scholarship, she was filled with gratitude to the OIIQ – and to her mother. "My mom believed in me from the beginning and pushed me to send in my application. She always told me to follow my dreams and thanks to this bursary, it will now be possible," explains the McGill Ingram School of Nursing (ISoN) student, who expects to graduate this spring. 
Those dreams include pursuing a master's degree and eventually becoming a specialized nurse practitioner. Jennifer started studying nursing at the age of 17, graduating with a college diploma in Nursing from CEGEP de Saint-Laurent. Since September 2021, she has been working fulltime to help with the current nursing shortage while studying in the Ingram School of Nursing's (ISoN) unique Bachelor of Nursing Integrated (BNI) Online stream. She has nothing but praise for the program, which she says has changed her vision of nursing and her approach to care for the better. "Applying to McGill's BNI Online program was the best option for me because it gave me a chance to succeed as a nurse and as a student. This program helped me grow as a nurse, solidify my nursing skills, and improve my nursing care." 
Jennifer admits that studying and working fulltime during the pandemic, especially when her unit at the MUHC became a COVID unit for a time, has been challenging.  She is currently working on a surgical oncology unit where she has developed a passion for the specialty of gynecological oncology. "I can definitely see myself specializing in women's health," she says.  
Grateful to her professors for their encouragement, Jennifer is looking forward to the next phase of her educational journey. "I am deeply touched that my hard work, perseverance, and dedication were recognized with this award. There are not enough words to express my gratitude, and I will be forever thankful for all the support I have received." 
McGill's BNI Online is designed specifically for students who graduated from CEGEP with a 180.A0 Diploma in Nursing within the past 5 years, With the exception of clinical placements, all courses in the Online stream are offered remotely, allowing students from across Quebec to study from the comfort of home. A BNI On Campus stream is offered to students who want to experience campus life. For more information, visit www.mcgill.ca/nursing/programs/bachelors-programs/new-online-bachelors-nursing-integrated or www.mcgill.ca/nursing/programs/bachelors-programs/bachelors-nursing-integrated