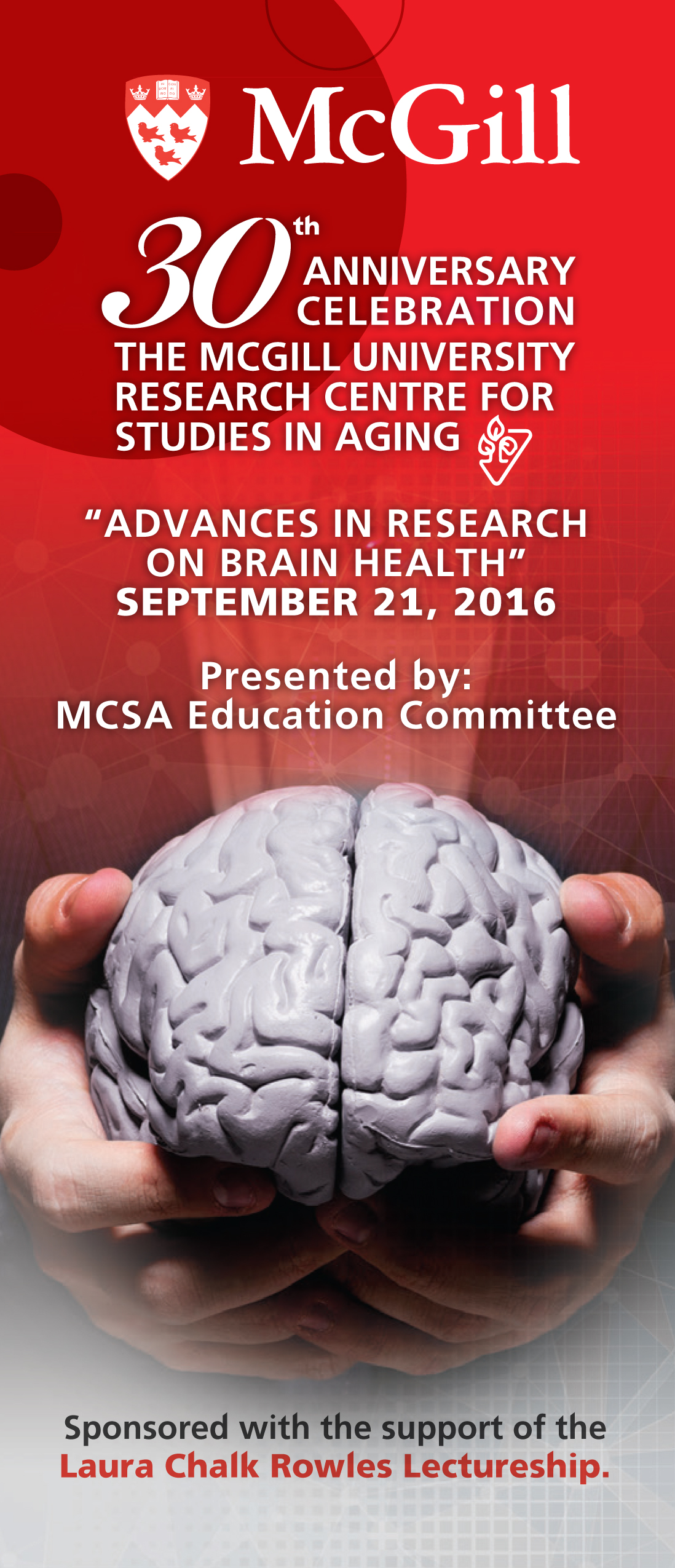 30th anniversary celebration
McGill University Research Centre for Studies in Aging
"Advances in Research on Brain Health"
Wednesday, September 21, 2016 at 8:00 a.m.

Douglas Mental Health University Institute

Douglas Hall Pavilion

6875 LaSalle Boulevard

Verdun

Speakers:
Dr. Monique M. B. Breteler, Dr. Clive Ballard, Dr. Serge Gauthier, Dr. Jens Pruessner, Dr. Dolly Dastoor, Ms. Liliana De Leo and Ms. Clare Hallward.
The symposium is free but registration is required due to limited spacing.

For more info and to register, click here.

Contact:

Silvana Aguzzi

514-761-6131 x 6308

silvana.aguzzi@mcgill.ca
or

Alexandra Triantafillopoulos

514-761-6131 x 6311

alexandra.triantafillopoulos1@mcgill.ca