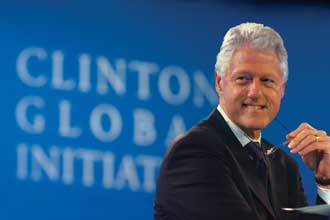 Former United States president Bill Clinton is coming to Montreal this month to accept an honorary degree from McGill University at a private ceremony on Friday, October 16.

You are invited to watch this event live via webcast, as of 10 a.m.
See it
here
.
McGill Press Release
Related Coverage:
Montreal Gazette
The Star
La Presse Canadienne
CBC
Calgary Herald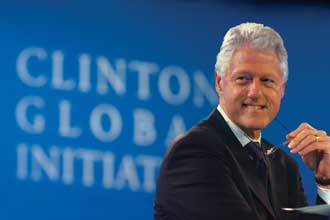 L'ancien président américain Bill Clinton viendra à Montreal ce mois-ci pour recevoir un doctorat honorifique de l'Université McGill, lors d'une cérémonie privée qui aura lieu le vendredi 16 octobre.

Vous êtes invités à regarder cet événement en direct, via diffusion web, à compter de 10 h.
Voyez-le
ici
.
Communiquer de presse de l'Université McGill
Couverture par la presse:
Montreal Gazette
The Star
La Presse Canadienne
CBC
Calgary Herald