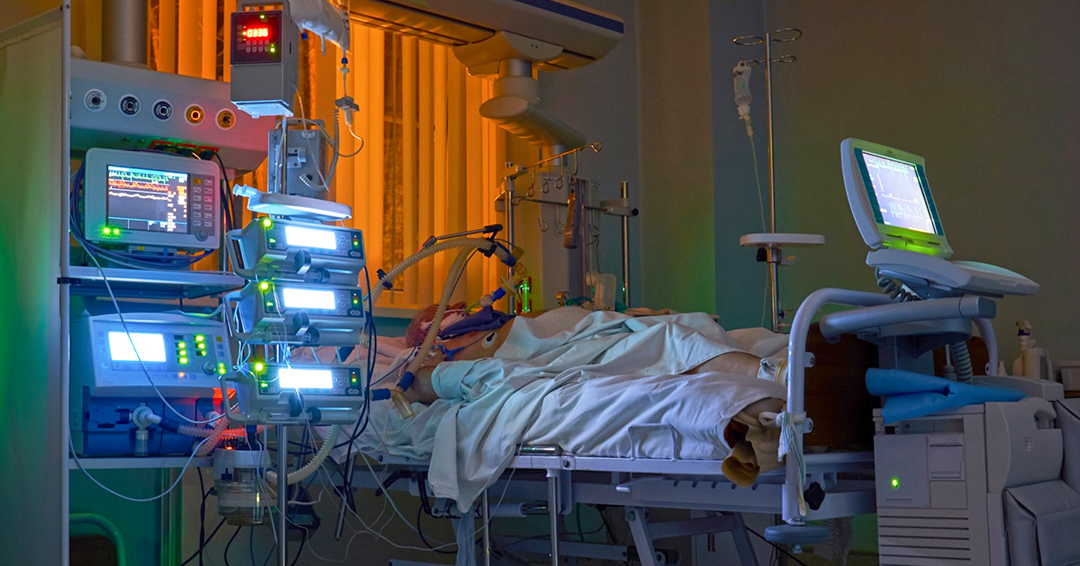 New Adaptive Reconfiguration Index has crucial implications for clinical management and decision-making in unconscious and unresponsive brain-injured patients
McGill-led team has developed a new index that predicts with 100% accuracy whether patients in a vegetative or coma state will recover consciousness within three months – which has crucial implications for clinical decision-making. The preliminary findings, out of the Biosignal Interaction Personhood and Technology (BIAPT) lab of Stefanie Blain-Moraes, Ph.D., P.Eng., School of Physical and Occupational Therapy in the Faculty of Medicine and Health Sciences, appear in the American Journal of Respiratory and Critical Care Medicine.
Traumatic brain injuries and medical diagnoses where the brain is deprived of oxygen such as stroke or overdose, may each lead to a vegetative or coma state. During this uncertain and stressful time, healthcare professionals and families have little feedback on the patient's level of consciousness and chance of recovery.
Electroencephalogram (EEG), an easily administered and non-invasive measure of the brain's electrical activity was the tool used in the study. The 12 patients, who were all in an unresponsive state following a brain injury, were administered propofol, an anesthetic known to elicit specific changes in brain networks in healthy individuals. Blain-Moraes and the team used EEG results taken before, during, and after administration of the anesthetic to calculate an index that could predict the patient's recovery of consciousness.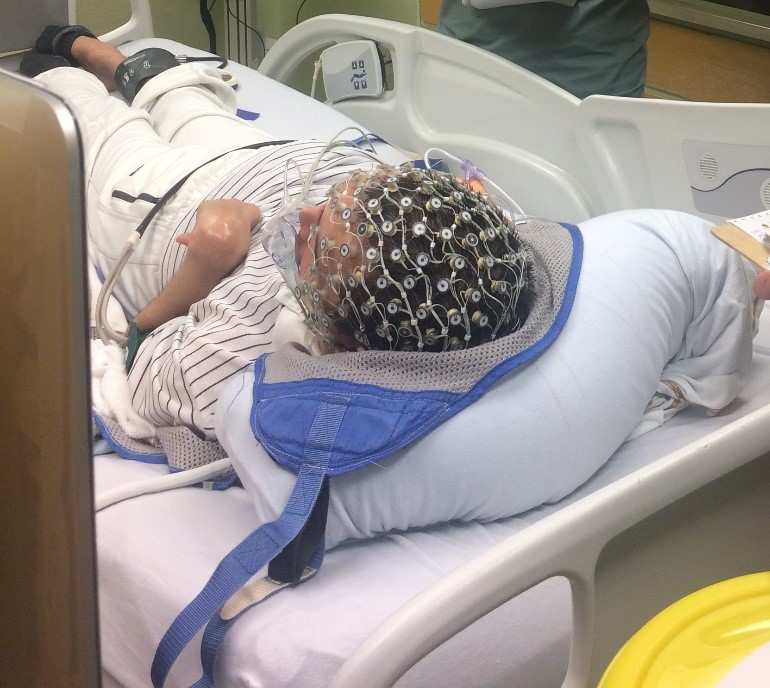 In the study, the newly developed Adaptive Reconfiguration Index (ARI) was able to predict in each case whether a person would recover from an unresponsive state within three months. This important finding provides families and healthcare professionals vital information in the difficult clinical decisions that need to be made for the patient and better prepare for the future.
The BIAPT team members are now preparing for the next phase of studies which will include patients from across the country with newly diagnosed disorders of consciousness and provide more robust numbers for the use of the ARI.
Publication:
American Journal of Respiratory and Critical Care Medicine (online ahead of print) DOI: 10.1164/rccm.202105-1223OC
Coverage in New Scientist:
ttps://www.newscientist.com/article/2297832-response-to-anaesthetic-can-predict-if-people-will-recover-after-coma/
Video:
English:
French:
About Stefanie Blain-Moraes
Stefanie Blain-Moraes, Ph.D., P.Eng., leads the Biosignal Interaction and Personhood Technology (BIAPT) lab at McGill University. The lab applies physiological signal processing techniques and assistive technology design principles to address the needs of non-communicative individuals and their care providers. The objectives are to advance the understanding of the neurophysiological and physiological basis of human consciousness and interaction, and to translate this understanding into technologies that improve the quality of life of non-communicative persons, and their caregivers.