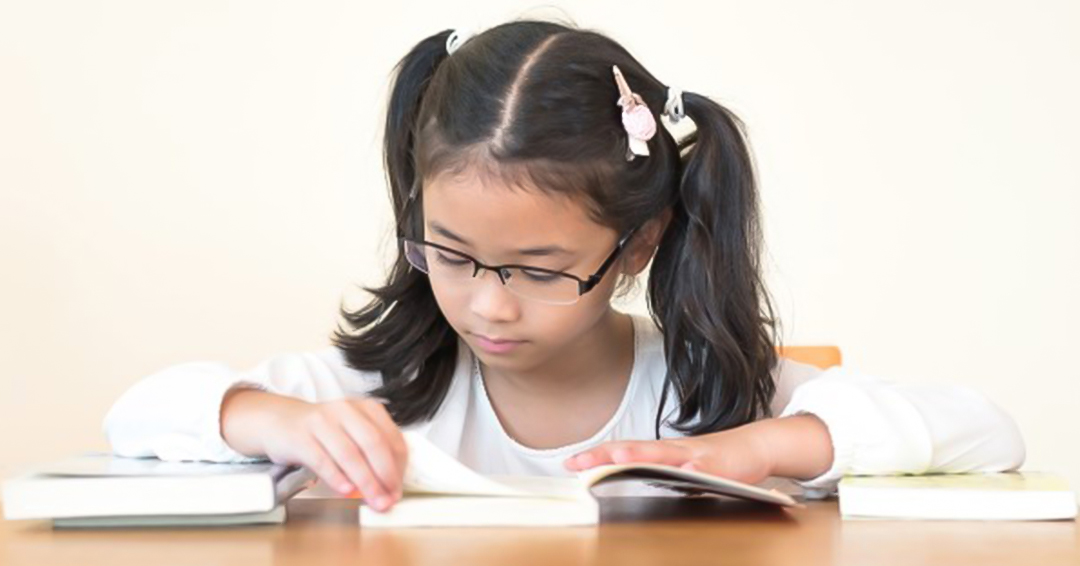 Six Master's students engaged in telepractice with children to maximize learning to read amidst COVID restrictions
Grade one is a critical time in a child's development. While learning to read, which mostly happens in first grade, may seem fun and effortless for some children, "it can be a great challenge for others" says Sophie Vaillancourt, assistant professor (professional) in McGill's Faculty of Medicine and Health Sciences' School of Communication Sciences and Disorders (SCSD).
So when COVID-19 forced thousands of school-age kids to stay at home, young children lost valuable learning time at a crucial moment in their lives.
Simultaneously, many speech-language pathologists (SLPs) in schools, clinics, rehab centres and hospitals, whose work is
normally to help adults and children with learning difficulties, were being re-assigned to test for COVID, or to care for the elderly in long-term-care facilities, or were just unable to see their clients safely. This led to significant reductions in clinical opportunities for the speech-language pathology students.
Amidst these challenging times, a collaboration between Kahnàwa:ke Education Center's Kateri Elementary School and the SCSD was established, to support children who could benefit from additional intervention in reading, while at the same time opening up some clinical opportunities for SCSD students. This project on the Kanien'kehá:ka Territory across the St-Lawrence River from Montreal, was made possible with donations from the Hay Foundation, a California-based philanthropy dedicated to "supporting organizations that enhance the quality of life for people, animals and our environment," and Montreal's Hylcan Foundation, whose "mission is to increase charitable giving in Canada. " Additional funds came from Dialogue McGill (McGill's Training and Retention of Health Professionals Project), which contributes to Quebec's initiatives to ensure that English-speaking Quebecers have access to the full range of health and social services in their own language through measures designed to build and maintain a sufficient complement of health and social services personnel capable of providing services in English.
The SCSD had previously worked on other projects with the Kanien'kehá:ka for a couple of years. Vaillancourt and Ryan Kaniehtano:ron Standup, associate principal of Kateri Elementary School, decided that first-graders "would be the best target group because everyone was really worried about them falling behind due to COVID." They decided to provide phonological awareness (pre-reading ability; ability to play with syllables and sounds) and reading intervention to strengthen early reading skills for first-graders.
"Some children have had a hard time learning to read this year, with some of them not being at school a lot, so we decided to try to help them be at par with their reading abilities," says Vaillancourt.
"We worked with 16 first-graders at the Kateri school and we focused on early reading to try to prevent these children from falling behind."
Virtual cultural sensitivity
Beginning in April, three teams of two McGill students connected with the children once or twice a week over Zoom. Children whose parents were in essential service jobs engaged in virtual reading intervention sessions while at school whereas the other children attended the reading sessions from their homes. Sometimes Vaillancourt, Alexandra Lauzon or Claudia Hogan (both qualified SLP supervisors and McGill grads) were physically present with the child.
Reading sessions were prepared for and delivered by McGill SCSD students under the supervision of a qualified and licensed speech-language pathologist. This allowed the McGill students to learn how to manage intervention sessions from start to finish and to become quite independent. The initiative ran for seven weeks.
"Placements in Indigenous communities are incredibly valuable for our students, as it teaches them skills like cultural sensitivity, and how to be an ally. Additionally, students learn about our oppressive colonial history and how to ensure history does not repeat itself. The Kanien'kehá:ka  have opened up their community and shared their knowledge graciously with us and many of our students over the years, for which we are forever thankful" says Vaillancourt. "This is truly a win-win collaboration."
Students improved children learning
Associate principal Standup says that Kateri teachers "all agreed it went very well. 'Smoothly' was the most-used adjective. Alexandra Lauzon [the main supervising SLP who also organized the schedules with the teachers and parents], was wonderful with the students and staff, everyone loved her."
Students improved as the sessions progressed, notably phonological awareness sessions, he says.
Barring any conflict with other school programs, teachers "would all love to continue the program next fall if it was offered," Standup adds.
Bianca Mercadante, one of the six McGill aspiring SLPs, agreed with Vaillancourt about cultural awareness.
"We did become more sensitized to the needs of the Kanien'kehá:ka community we worked with," Mercadante says. "It is crucial that we continue to recognize our roles as settlers and take the time to educate ourselves on the history and traumas of Indigenous peoples."
"It is our role to amplify their voices, and listen to their experiences in order to unlearn our biases and work toward reparations."
The project's main benefit was "learning strategies on how to teach early literacy skills, especially to young children who may have or be at-risk for reading difficulties. Children who have difficulty reading will often face other academic challenges, as reading is a prerequisite for almost any school subject."
Conducting her practicum over Zoom was challenging, Mercadante adds.
"I am definitely someone who prefers to work with clients in-person, and remote work definitely removes a certain level of connectedness, especially with children. That being said, I was grateful… as it provided me with the opportunity to gain skills in how to work over Zoom, and this will allow me to be more accessible to clients in the future.
"Being able to teach children how reading can be functional and meaningful for them was my favourite part of this project."
June 21, 2021