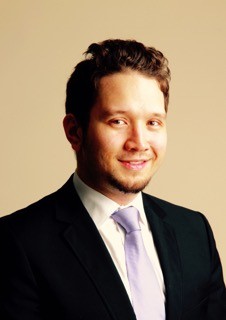 Dr. Asim Makhdom, who recently completed his residency in orthopedic surgery at McGill, was selected for the McGill MedStar award, recognizing excellence in research completed by undergraduate, graduate students and residents at the Faculty of Medicine. The winning paper was titled "The potential roles of nanobiomaterials in distraction osteogenesis" published in the journal Nanomedicine and completed under the supervision of Dr. Reggie Hamdy, Professor in Experimental Surgery at McGill.

"Being selected for this outstanding award from McGill was great news for me," says Dr. Makhdom. "However, success is rarely the result of one person's work. Without the help of my mentor Dr. Reggie Hamdy and the other co-authors, this work wouldn't be possible."

The winning article focuses on the potential use of nanobiomaterials in limb lengthening. Although the current methods of using an external fixator device to correct a bone deformity or lengthening is satisfactory, some drawbacks still exist. For example, long time is needed to make the bone heal well after lengthening and thus the surgeon will need to keep the external device for a long time to protect the bone until it is completely healed.  "Having the ability to inject stem cells or scaffold and medications by using the nanotechnology will advance this field," says Dr. Makhdom. "It will allow us to control some of the important factors at the cellular and molecular level to make the bone heal quickly and remove the external fixator device in a short time and therefore avoid complications. We hope that these new techniques are implemented clinically in the near future to have a positive impact on patients."

In addition to completing his residency at McGill, Dr. Makhdom earned a Master's degree in Experimental Surgery from the University. Prior to coming to McGill, he obtained his medical degree with first honor from King Abdulaziz University in Jeddah, Saudi Arabia. During his time at McGill he received multiple academic awards including the Rising Star award, the William Bruce prize and the 1st place new investigator research award (ACPOC, USA). He was asked to co-chair the annual meeting of the Canadian Orthopedic Resident Association in 2014. He published 20 peer-reviewed articles with more than 36 abstracts accepted for presentation in national and international meetings.

Dr. Makhdom will pursue a one year fellowship at Cornell University in New York, working on limb lengthening and advance reconstruction techniques at the Hospital of Special Surgery. He will also spend one year as a fellow to work with world leaders in hip and knee reconstruction surgery at Rothman institute, Thomas Jefferson University in Philadelphia.

Congratulations Dr. Makhdom!

July 14, 2016