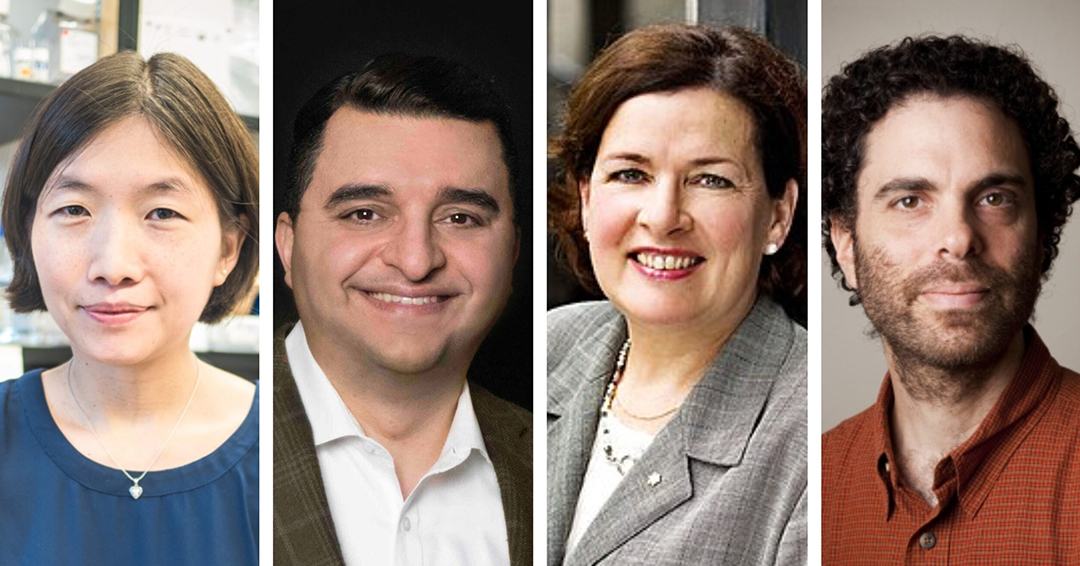 Stem cells have traditionally fuelled the field of regenerative medicine which is focused on regrowing, repairing or replacing damaged or diseased cells, organs and tissues
Natasha Chang, Assistant Professor, Department of Biochemistry, has received $300,000 in funding from the Stem Cell Network (SCN) in support of a project targeting muscle stem cell dysfunction. Chang is the Principal Investigator of the project which also includes the collaboration of researchers from Montreal, Spain and France.
The funding is part of a $19.5 million investment by SCN in 32 projects across Canada, announced on May 12. The investment is the largest in SCN's history, made possible through increased funding by the Government of Canada in 2021.
"Stem cell research is a critical research axis that has significant potential to improve human health through the understanding of mechanisms of disease and the development of regenerative medicine therapies," said Chang. "Stem cell research touches all aspects of health and provides us with the tools to combat aging, cancer, infectious as well as degenerative diseases."
Tackling Duchenne muscular dystrophy
Chang is leading a team of experts studying Duchenne muscular dystrophy (DMD), a devastating muscle degenerative disease affecting 1 in every 5,000 male births in Canada. DMD manifests in early childhood, as young boys exhibit motor development delays. Progressive weakening of the muscle tissue leads to an inability to walk and patients are wheelchair-bound by age 12. DMD is fatal and patients succumb to death from respiratory and cardiac failure in their 20's and 30's. Despite research efforts to understand DMD, there remains no effective cure.
Historically, DMD has been viewed as a disease affecting the structural integrity of the muscle tissue, which leads to weakening and damage of the muscle fibres. However, recent studies have shown that muscle stem cells are also affected in DMD. DMD muscle stem cells do not function as normal healthy stem cells and their dysfunction plays a role in disease progression. Importantly, current therapeutic strategies for muscular dystrophy do not address these deficiencies in muscle stem cell function. Chang's research aims to understand the cellular processes that are altered in DMD muscle stem cells and devise strategies to restore muscle stem cell function to improve muscle repair.
Chang's multidisciplinary team is comprised of experts in the field of muscle stem cells and their application to muscle physiology and human disease. Essential collaborations to support the this work include Nicolas Dumont (expert in muscle physiology), Pura Muñoz-Canoves (expert in muscle stem cell autophagy) and Bénédicte Chazaud (expert in muscle regeneration and muscular dystrophies).
Key collaborations
Three McGill researchers are co-investigators in a project being led by Vardit Ravitsky. from the Université de Montréal. The project, titled Responsible Pathways for Pediatric Cell Therapies, will include the collaboration of:
Jonathan Kimmelman, James McGill Professor in the Biomedical Ethics Unit / Social Studies of Medicine, and Director of Biomedical Ethics Unit
Bartha Knoppers, Canada Research Chair in Law and Medicine and Director of the Centre of Genomics and Policy.
Ma'n Zawati, Department of Human Genetics in the Faculty of Medicine and Health Sciences, and Executive Director of the Centre of Genomics and Policy, is collaborating in two SCN-funded projects.
Zawati is also one of the co-investigators in a project titled Examining engineered hematopoietic stem cells as vehicles for next generation therapies. The Principal Investigator is Guy Sauvageau from the Université de Montréal.
Knoppers is also one of the co-investigators in a project titled Combining tissue-engineered skin with ex vivo gene therapy correction to develop a treatment for epidermolysis bullosa. The project's Principal Investigator is Lucie Germain, of the Université Laval