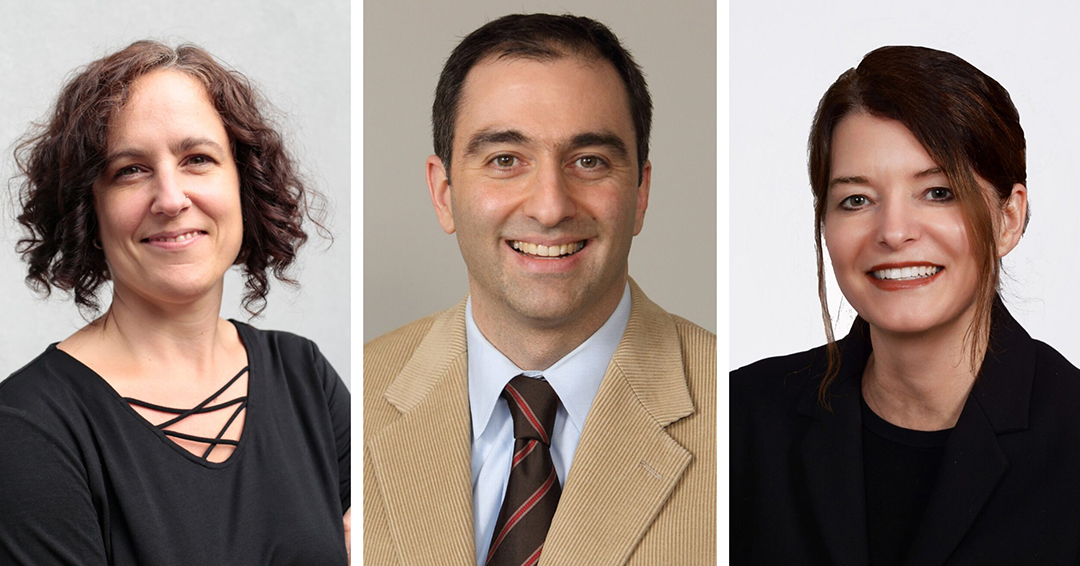 Three McGill faculty members and their research partners received Partnership Engage Grants and Partnership Development Grants from the Social Sciences and Humanities Research Council
Today the Social Science and Humanities Research Council of Canada (SSHRC) announced the recipients of its latest competition of Partnership Engage Grants and Partnership Development Grants including $250,00 awarded to three McGill researchers. The funding was announced by the Honourable Randy Boissonnault, Minister of Employment, Workforce Development and Official Languages, on behalf of the Honourable François-Philippe Champagne, Minister of Innovation, Science, and Industry, and the Honourable Mark Holland, Minister of Health as part of a suite of national science and research investment.
Partnership Engage Grants (PEG) provide short-term and timely support for partnered research activities between researchers and single partner organizations from the public, private or non-profit sector. Partnership Development Grants (PDG) provide support over one to three years for teams working in formal collaboration between postsecondary institutions and/or organizations of various types in the social sciences and humanities. Professor Robert David (Desautels Faculty of Management) and Assistant Professor Christine Stich (Department of Epidemiology, Biostatistics and Occupational Health) received PEGs totalling more than $24,000 each.
With the support of the PEG, David will partner with Farmers' Markets Ontario (FMO), the only provincially recognized association of farmers' markets in Ontario. Farmers' markets are an important outlet for local food products, yet farmers at times struggle to gain access to these markets while non-local products are often widely available. A lack of transparency often ensues, and consumers may be unable to discern local from non-local products. David's project aims to develop knowledge of how an industry association such as FMO can define, maintain, and communicate the boundaries of what it means to be a farmers' market, and ultimately, promote local growers and consumer access to local food.
Stich has partnered with Dans la rue (DLR), a non-profit organization that supports youth at risk of or experiencing homelessness in downtown Montreal. Their project aims to better understand how DLR's services, such as an emergency shelter and a day centre offering music and art workshops, influence youths' well-being, and ultimately their trajectories out of homelessness. Designed as a community-based participatory research initiative, the project prioritizes issues identified by community participants and pays attention to power differentials between groups and individuals at all stages of research.
The recipient of a $200,000 Partnership Development Grant, Marie-Josée Fleury, Professor in the Department of Psychiatry, will examine homelessness and housing stability in Montreal.  Together with a multidisciplinary team and key stakeholders in Montreal, Fleury is researching the challenges and issues related to the residential stability and social integration of individuals experiencing homelessness across different permanent housing models. By comparing the impact of private, social, and community-based housing on user outcomes from the perspective of both users and administrators, the study can provide insights to improve the implementation and selection of housing models that will best meet the needs of users and promote their recovery.