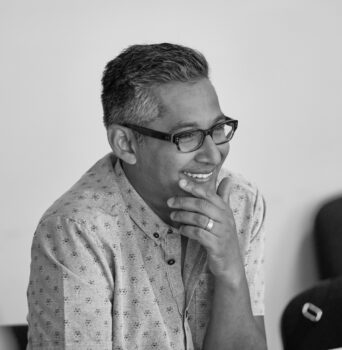 Researchers at McGill University are part of a major international study to better understand the cause and effect of psychosis in adolescents and young adults who are at risk for this condition. The research, which is being led by the Department of Psychiatry at Yale University, will be funded by a $52 million grant from the National Institutes of Health (NIH).

The grant will fund the development of the Psychosis Risk Outcomes Network, or ProNET. The consortium will be based at 27 institutions around the world, including two in Canada, where investigators will characterize phenotypes (or sets of observable characteristics) associated with the clinical high risk (CHR) state, which frequently precedes schizophrenia and psychosis in adolescents and young adults.

Psychosis is increasingly recognized as a public health problem that affects the adolescent and young adult population. The development of treatments has been limited by the substantial variation that exists among patients, especially prior to the onset of the illness.

For this initiative, investigators across the participating sites will recruit 1,040 patients with CHR and follow them with clinical and biomarker assessments, including brain structure and function, psychopathology and cognition, genetics, behaviour, and natural language and speech, over two years. A control group of 260 people will also be assessed at baseline. In conjunction with a Data Processing, Analysis, and Coordinating Center at Harvard, a network centred in Australia, and a public-private partnership under development, ProNET will test whether data-driven variation in these biomarkers can be used to predict individual clinical trajectories of CHR patients and identify which individual patients are most likely to benefit from specific treatments.

The McGill contribution will be led by Dr. Jai Shah, an Associate Professor in the Department of Psychiatry, and carried out through the Prevention and Early Intervention Program for Psychosis (PEPP-Montréal, at the Douglas Mental Health University Institute), where Shah is Associate Director. The Montreal team, which also includes McGill's Dr. Mallar Chakravarty, Dr. Martin Lepage and Dr. Rachel Rabin, will be identifying participants, providing support and following young people experiencing CHR symptoms while conducting clinical and biomarker assessments.

"The consortium is really about beginning to unravel the neurobiology of early psychosis, with the ultimate goal of predicting who among those with milder forms of the illness might be at greatest risk of transitioning to a full-blown illness over time," says Dr. Shah. "It's a wonderful opportunity to be part of a global effort and clearly recognizes our contributions and leadership in early psychosis."

This research is supported by the National Institute of Mental Health of the National Institutes of Health under Award Number U01MH124639. The content is solely the responsibility of the authors and does not necessarily represent the official views of the National Institutes of Health.(With source files from Yale University)