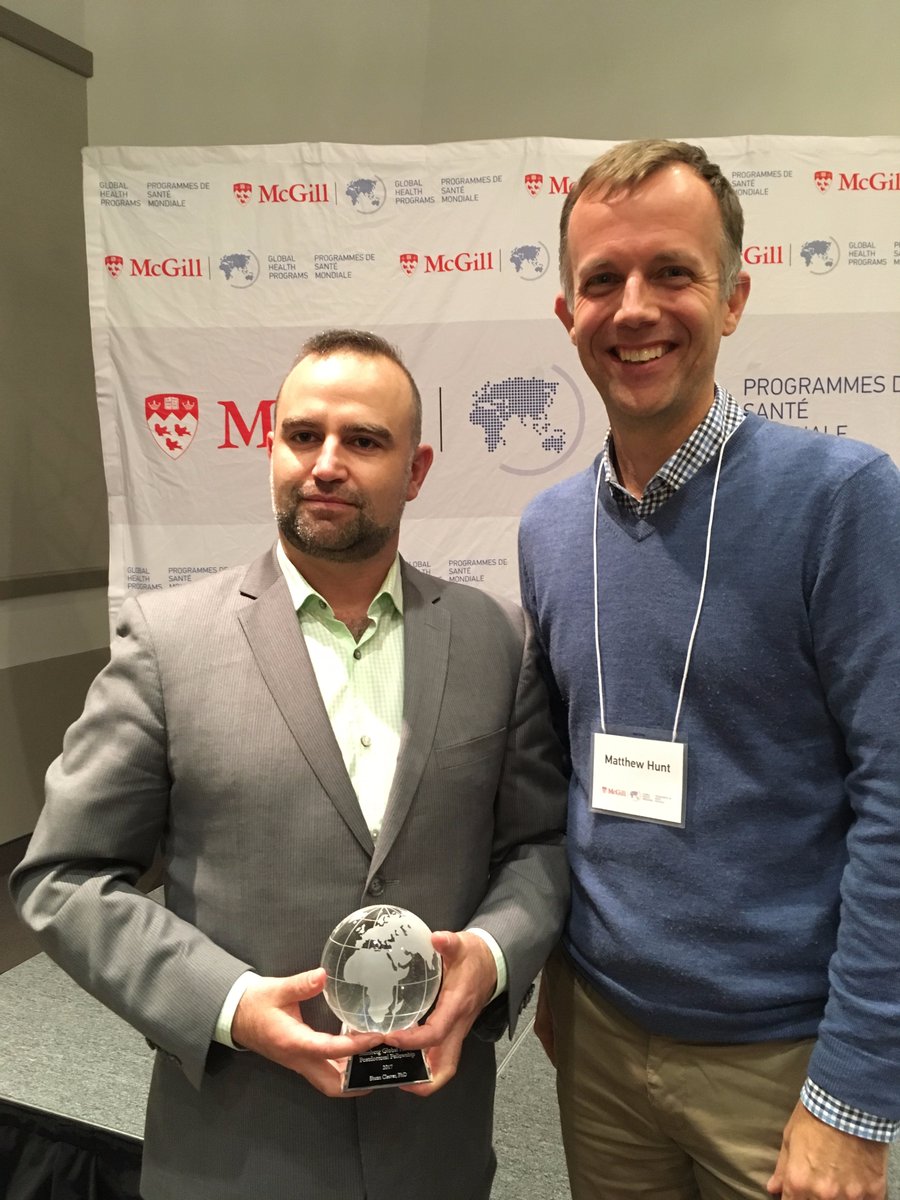 Dr. Shaun Cleaver, a postdoctoral researcher in the Faculty of Medicine's School of Physical and Occupational Therapy (SPOT) was awarded the 2017 Steinberg Global Health Postdoctoral Fellowship at the recent McGill Global Health Programs Award Night. The award's purpose is to support the most promising scholars in global health and assist them in establishing a research base early in their careers. Shaun is a recent addition to SPOT, and as he states, "the Steinberg Award was a crucial factor to draw me to McGill."

Steinberg Fellowships are designed to support 2-year research projects. Shaun's initial Steinberg proposal was to build upon his existing research relationships in Western Zambia and investigate the well-being and inclusion of persons with disabilities in the context of a new poverty-alleviation policy. After having been awarded the Steinberg Fellowship, Shaun secured additional funding through an Edith Strauss Rehabilitation Research award, creating the possibility for a complementary component to the project in which he will explore the perspectives of national disability policy stakeholders regarding the use of information in the development of Zambian disability policy. Shaun's work is being completed under the supervision of Dr. Matthew Hunt, Associate Professor at SPOT.

Shaun is an active participant in the Global Health Rehabilitation Initiative and the first member of the SPOT community to hold a Steinberg Fellowship. According to Shaun, "Postdocs sometimes occupy a poorly demarcated space within an academic department, such that they are not truly members of the department's community; I am actively working to have a more visible presence within SPOT – possibly also for other postdoctoral fellows who seek community membership."

Congratulations Shaun!

More information on the Steinberg awards can be found at: www.mcgill.ca/globalhealth/funding/steinberg-global-health-postdoctoral-fellowship

November 28, 2017