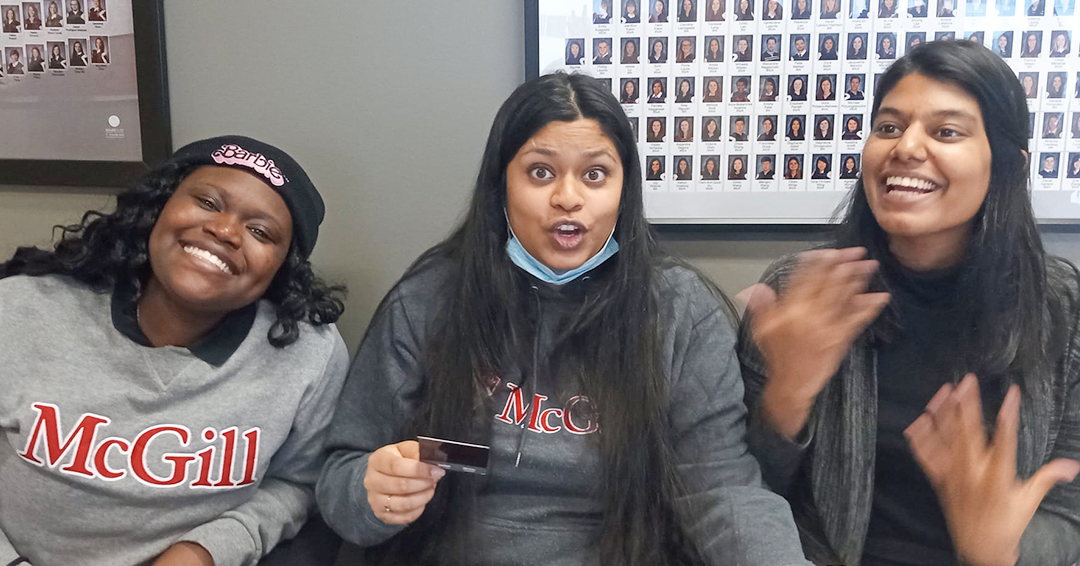 McGill Nurses for Planetary Health hosts successful events focused on sustainability and food insecurity.
The goal of McGill Nurses for Planetary Health (MNPH) is to provide nursing students, staff and faculty with tools and knowledge to encourage environmentally conscious actions in nursing practice. In advance of Earth Day (April 22nd), we are pleased to present an update of their most recent activities.
Thanks to funding from the McGill Office of Sustainability's Tiny Stream Fund, the group stocked the student kitchen with reusable dishes and cutlery, an important step in reducing waste. On March 8th, MNPH and the McGill Chapter of the Canadian Black Nurses Association hosted a food insecurity event. Students, faculty and staff were treated to free vegan and non-vegan catering from Black and Indigenous-owned businesses NoRecipe, Northern Delight Teas and UpTown. As well, food insecurity information and lists of resources were distributed.
At the urging of the MNPH, the ISoN community as a whole voted to begin the process of applying for and obtaining McGill's sustainability certificate. A task force has been created to move this process forward. As a first step, reusable dishes, cutlery and trays have been purchased for the staff kitchen.
The MNPH was one of several student bodies from the Faculty of Medicine and Health Sciences that drafted a letter to the Board of Governors encouraging McGill to divest from fossil fuels in the interest of health. This letter was endorsed by several student councils beyond medicine and supported in the Senate. Divestment will be considered at the next Board of Governors meeting this month.
More information about the MNPH is available on their Facebook page.