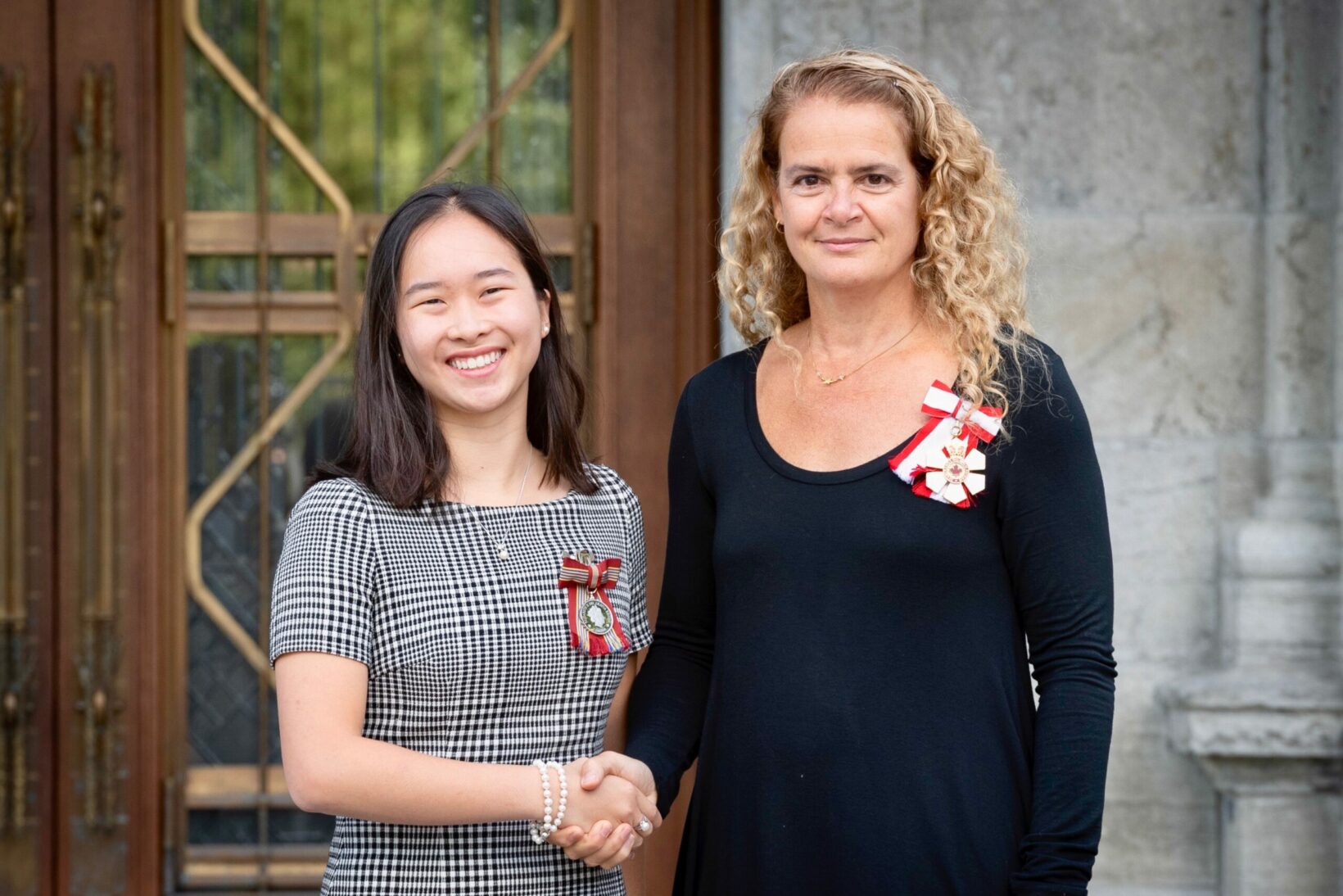 Anne Xuan-Lan Nguyen, a first-year medical student at McGill University's Faculty of Medicine, is a 2019 recipient of the Sovereign Medal's for volunteers. The medal was presented to Anne Xuan-Lan by Her Excellency the Right Honourable Julie Payette, Governor General of Canada, during a ceremony held in Ottawa on September 12, 2019. The medal is intended to recognize the exceptional volunteer achievements of Canadians from across the country in a wide range of fields and pays tribute to the dedication and commitment of volunteers.

"I am truly honoured to receive this award," says Anne Xuan-Lan, who has previously received the Lieutenant Governor's medal and the Governor General's Academic medal. "I would especially like to thank the Plein Air à Plein Coeur camp for awakening my social consciousness at the age of 14, and continuing to help thousands of children. This life-changing experience pushed me to become a social advocate. Finally, I am grateful to my family, mentors and dedicated colleagues for their support."

Anne Xuan-Lan has been actively involved in her community since high school, notably as an ambassador for #Youth375Mtl and as head of the Communic-Action Committee of the Conseil jeunesse de Montréal. Since 2014, she has been a volunteer camp instructor at Plein Air à Plein Cœur, where she helps make underprivileged children feel unique and appreciated. This experience led her to start a non-profit project in 2015, through which she still organizes cultural and athletic outings for these children thanks to a team of volunteers and previous awards she received.

She has lead various committees and sports teams, served as a flag football coach and has been an active member of student councils. She has experience in grassroots community service, social advocacy and policymaking. Anne Xuan-Lan also has a strong interest in gender equity, global health, research and health care innovation. Currently, she is a co-director for the Community Health and Social Medicine (CHASM) Incubator, as well as an administrator for the Carrefour jeunesse-emploi Montreal Centre-ville.

Anne Xuan-Lan was also previously recognized by the province of Quebec this past May, when she received a Prix Reconnaissance jeunesse in the entrepreunerial category in recognition of her involvement in the first mobile pediatric clinic project in Quebec, known as DocTocToc (and previously Ma MobiClinique), as well as in student initiatives related to fair trade and social entrepreneurship.

Congratulations Anne Xuan-Lan!

September 18, 2019