$250k donation will enable group to expand its efforts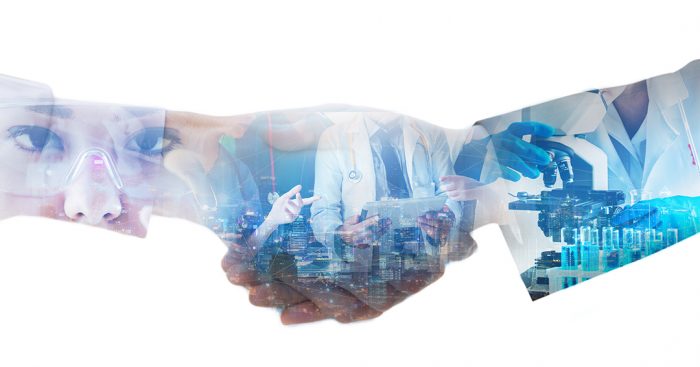 Source: McGill Newsroom

COVID-19 Resources Canada, a grassroots organization co-founded by a McGill researcher, today announced it received a donation of $250,000 from the Trottier Family Foundation to facilitate Canada's response to the pandemic. Since its launch in March 2020, the organization has developed two of the most comprehensive databases in Canada with more than 600 COVID-19 funded research projects and experts from over 25 Canadian institutions.

"Our project started with a group of volunteers recruited via Twitter at the start of the pandemic," said Guillaume Bourque from McGill University, one of the co-leads of the initiative and a scientist with the McGill Interdisciplinary Initiative in Infection and Immunity (MI4). "With the generous gift from the Trottier Family Foundation, we will be able to continue this important work in a dedicated and sustainable way."

To-date more than 5,700 science volunteers from across Canada have registered with the network, which has enabled the deployment of over 54,000 volunteer hours, in a variety of COVID-related activities, including research, community and social needs, public health, and science communications.

"Canadian scientific and health communities are working together to meet COVID-19 needs in an unprecedented way, and we facilitate this response" said Tara Moriarty from the University of Toronto, a co-leader of COVID-19 Resources Canada. "Support from the Trottier Family Foundation will be crucial for our work."

The gift is part of a larger contribution of $2.4 million from the Trottier Family Foundation to the McGill University Health Centre (MUHC) Foundation in support of MI4's Emergency COVID-19 Research Fund. MI4 is leading more than 50 projects addressing the COVID-19 pandemic and mitigating risks for Canadians and the world.

"Mobilizing and coordinating the power of the volunteer community will provide a huge boost in the fight against the COVID-19 pandemic" said Don Sheppard, Director of the McGill Interdisciplinary Initiative in Infection and Immunity (MI4), "MI4 is proud to partner with COVID-19 Resources Canada in this effort."
October 26 2020