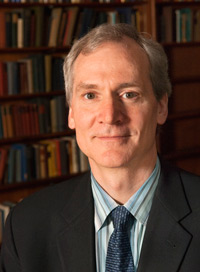 McGill alumnus and Oxford University Rhodes Scholar, Marc Tessier-Lavigne, has been awarded the Henry G. Friesen International Prize, an honor established to identify visionary leaders in health and medical research.

Established in 2005 by the Friends of Canadian Institutes of Health Research (FCIHR) and supported by the Canadian Academy of Health Sciences, Henry G. Friesen International Prize endeavors to continue the tradition of innovation modeled by endocrinologist and McGill alumnus Henry G. Friesen, who was instrumental in founding both the Canadian Institute of Health Research and Genome Canada, and served as president of the  National Cancer Institute of Canada and president of the Canadian Society for Clinical Investigation.

A fellow of The Royal Society, The Royal Society of Canada, the Academy of Medical Sciences (UK) and the American Association for the Advancement of Science, Dr. Tessier-Lavigne occupies a respected position in the scientific community. Boasting a prolific academic and research career, Dr. Tessier-Lavigne's efforts in neuroscience and his contributions to the field have earned him numerous awards including the Ameritec Prize for contributions towards a cure for paralysis, the Ipsen Foundation Prize in Neuronal Plasticity, the Viktor Hamburger Award of the International Society for Developmental Neuroscience, the Wakeman Award for regeneration research, the Robert Dow Neuroscience Award, the Reeve- Irvine Research Medal, the Gill Distinguished Award in Neuroscience and the W. Alden Spencer Award.

A dedicated 'brain scientist,' Dr. Tessier-Lavigne's work has illuminated possible underlying mechanisms of neuronal communication, opening up new avenues of discovery in the relevant realms of neurodegeneration, neural development, and nerve regeneration. Aided by the $35,000 Friesen Prize, Dr. Tessier-Lavigne will continue to explore these areas and influence scientific understanding of neural operations.

March 23, 2012