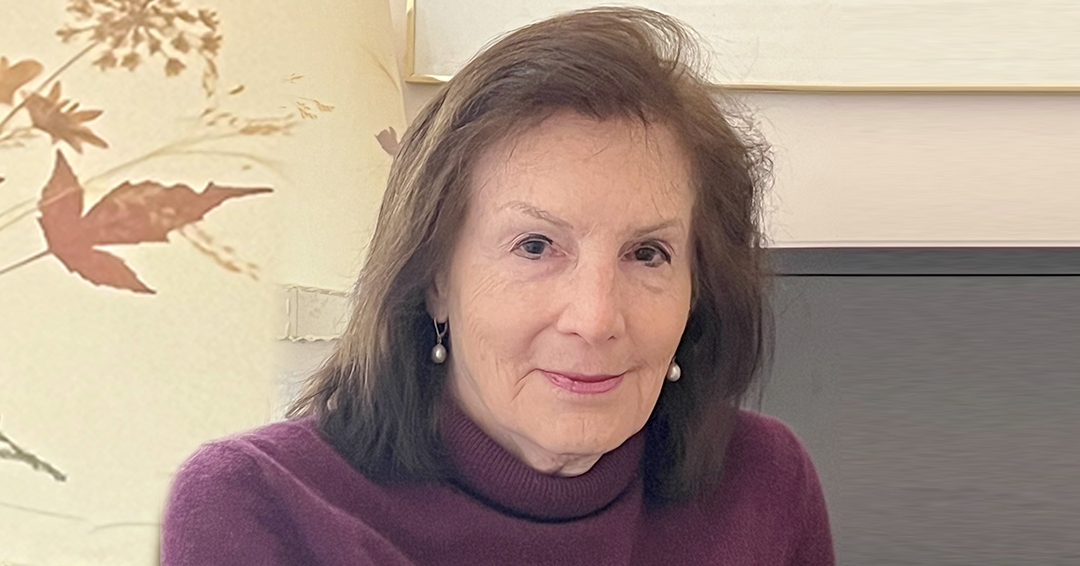 In her various leadership roles, Mary Grossman consciously created a clinical environment enabling nurses to practice to the full extent of their university education
Years ago, when she was a Chinese history major at McGill University, nursing wasn't even on the radar for Mary Grossman, PhD. That all changed when she volunteered with the Grenfell Mission, a philanthropic organization that provided medical and social services to people in rural communities of northern Newfoundland and Labrador. She signed on to develop a summer program for children, but instead, found herself assigned to assist the only nurse in the community who taught her how to do health assessments. While caring for a young woman dying of cancer, she learned firsthand about healing and the importance of being present for those who are suffering.
Later, she did a two-month internship in another nursing station further north in a village called Igloolik. "There I learned so much about people feeling whole through personal connections to the land, family and community," recalls Prof. Grossman.
These seminal experiences shaped her thinking about healing, family and culture, and were the starting point for her journey toward understanding what constituted the whole person in nursing practice beginning with beliefs, feelings, thoughts, and behaviours in the face of adversity.
Returning to McGill, she switched majors and over the course of the next several years, completed her bachelor's, master's and PhD in nursing, writing her doctoral dissertation on adolescents' adjustment to their parents' divorce. Prof. Grossman's association with McGill continued when she joined the nursing faculty, serving in various capacities including Associate Director of Programs and Practice, and Associate Editor of the peer-reviewed Canadian Journal of Nursing Research.
Throughout a career that has spanned four decades, including leadership positions in the clinical setting at McGill University's affiliated teaching hospitals, her passion for nursing has never waned. "Throughout my career, I've had the privilege of witnessing university- educated nurses across clinical environments improve the health of patients and families, their knowledge and clinical skills driven by their compassion which are the cornerstones for healing," Prof. Grossman asserts.
From the moment Prof. Grossman entered the clinical setting, she became aware of the gap between what nurses are trained for and what they are able to do in practice. In her various roles as a nurse leader, from Clinical Coordinator of the Montreal Children's Hospital's Outpatient Clinics in the early 1980s to co-Director of the Jewish General Hospital's Peter Brojde Lung Cancer Centre in 2008-2012, she consciously created a clinical environment where nurses were enabled to practice to the full extent of their university education. "This not only improved the well being of the whole person living with a chronic illness and their families, but, equally important, it gave purpose and a deep sense of professional fulfilment."
Now retired, Prof. Grossman devotes her time to writing about nursing and to speaking engagements where she relishes the opportunity to share her perspectives with a wider audience. To kick off the 5th Annual Conference on Whole Person Care, she delivered a public lecture on October 19th at 5:30 p.m. titled Promoting Healing and Resilience in People with Cancer: A Nursing Perspective. The title of her talk is based on her book of the same name, published in December 2022.
"This conceptual nursing model has been evolving since May 2010 when I gave my first presentation on facilitating healing in nursing practice at the Florence Nightingale Day lecture at the Jewish General Hospital. I wanted a nursing model that recognized the important role of stress in the lives of people we care for. The model has been deliberately grounded in biological and behavioural knowledge of the whole person with cancer and their caregiver," she explains.
The model's key tenets of stress, resilience and health are relevant in other settings even as the specific knowledge and skills associated with a different clinical environment may vary. Seeking greater specificity over generality in nursing knowledge, she also wanted a model that would drive the development of nursing interventions for the whole person in which techniques and procedures become important but ancillary functions to the nurse's scientific knowledge and skills aimed at healing the resilience and health of the whole person.
Central to her model is the healing-centred nurse-patient relationship based on what she calls seven essentials of nursing practice. In her public lecture, Prof. Grossman will provide a detailed explanation of these essentials as well as an overview of the main themes in her book.
Recognizing that the nursing profession is facing many challenges, Prof. Grossman believes that nurse leaders have an imperative role to play in addressing these challenges. "The role of nursing leadership is to articulate, defend and promote the value of nursing practice within nursing and to administrative and political stakeholders," she insists.