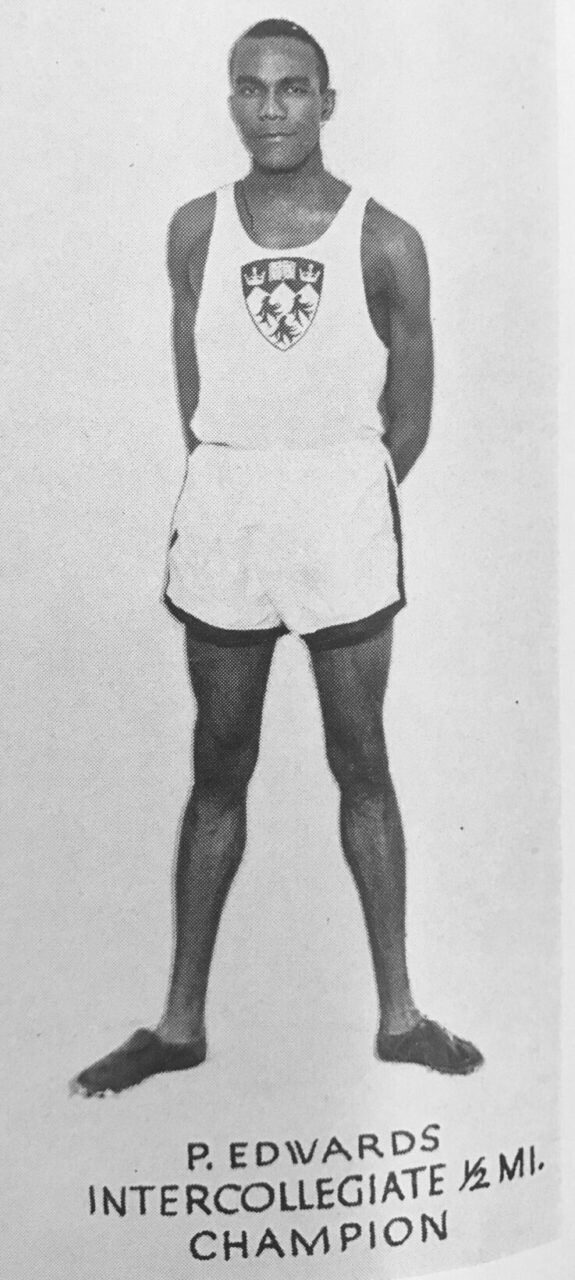 McGill Medicine grad Phil Edwards (MDCM '36) was the university's first Black athlete to compete in the Olympics. A revered Canadian athlete, he captured five bronze medals in middle distance races over three Olympiads and came to be known as the Man of Bronze.
Guyana-born Edwards moved to the United States to study at New York University, where he was on the track team. He wasn't eligible for the US Olympic team but, as a member of the British Empire, was eligible for the Canadian team, whose coach saw his potential and quickly recruited him in 1927. In 1928 he represented Canada at the Amsterdam Games, where he won a bronze medal for the 4x400m relay.

When he graduated from NYU, he changed course and chose to study medicine at McGill, rather than his original plan of following his father into law and studying at Cambridge. He arrived in Montreal in 1931 and immediately joined the university's track and field team, which he captained and led to many victories. In 1932 he was part of Team Canada at the Los Angeles Games, where he had astounding success, winning three bronze medals: another for the 4x400m relay; one for the 800m and a third for the 1,500m.
His outstanding success led to him being named Team Canada's captain for the controversial 1936 Berlin Games, where he was part of the famous upset of Adolf Hitler's racist agenda, along with US track star Jesse Owens. As the Montreal Gazette wrote in his obituary notice in 1971, "His third-place bronze medal in the 800-metre run and his fifth place in the 1,500-metre race not only added to Canada's point totals but added Phil to the ranks of black athletes from many countries who shot holes in Hitler's pure Aryan track army on their home field in Berlin." (Montreal Gazette, September 8, 1971)

Despite this triumph, Edwards was frequently the object of anti-Black racism. In one famous incident, on his way home from the Berlin Olympics, he was refused a room in the London hotel booked for the team because he was Black. The rest of Team Canada refused to stay there if their captain couldn't. His sporting exploits were regularly featured in the sports pages in Montreal and across Canada, but rarely was his skin colour not mentioned ("the dusky Negro," "dark-skinned Canadian Olympic star"), even while he was being heaped with praise for his successes.
For 66 years, Dr. Edwards was Canada's most decorated Olympian (speedskater Marc Gagnon tied his record in 2002; the current record – six medals, just one more than Dr. Edwards – is held jointly by Clara Hughes and Cindy Klassen). Dr. Edwards was also the first recipient of the Lou Marsh Trophy for best Canadian athlete, in 1936 (the most recent recipient was NFL player and fellow McGill MDCM, Laurent Duvernay-Tardif). Dr. Edwards has been inducted into Canada's Sports Hall of Fame, the NYU Athletics Hall of Fame and the McGill University Hall of Fame.
Career in medicine

Edwards earned his MDCM degree in the same year of his triumph at the Berlin Olympics, 1936, after which he retired from competitive running. His older brother, Edward "King" Edwards, graduated in medicine the same year and was also on the track team (in the McGill yearbook, King listed his pet peeve as "Being mistaken for Phil.") Their younger brother Benjamin was also a sprinter on the McGill track team.
Dr. Edwards left Montreal to practise in Trinidad for a couple of years after graduating. But when war broke out, he enlisted in the Canadian Army, serving in the Royal Canadian Medical Corps. After the war, he returned to McGill to do graduate training in tropical medicine in 1945. He stayed in Montreal where he led a distinguished career in tropical medicine, specializing in parasitology and chest diseases, including tuberculosis, at the Royal Victoria Hospital.
He also took part in international humanitarian missions. In 1960, just after the Congo gained independence from Belgium, Dr. Edwards took part in a three-month Red Cross mission to help get the country's medical system back on its feet after the flight of its Belgian physicians. Despite the country's top-notch facilities, Black Congolese citizens had been barred from medical school, and Dr. Edwards feared it was doomed to suffer outbreaks of preventable diseases due to the lack of qualified staff. "The Belgian Congo lagged badly behind in educational facilities for the Congolese," he told the Montreal Gazette in an interview in September 1960. "That is the crux of the whole present crisis."
Dr. Edwards died in Montreal on September 6, 1971.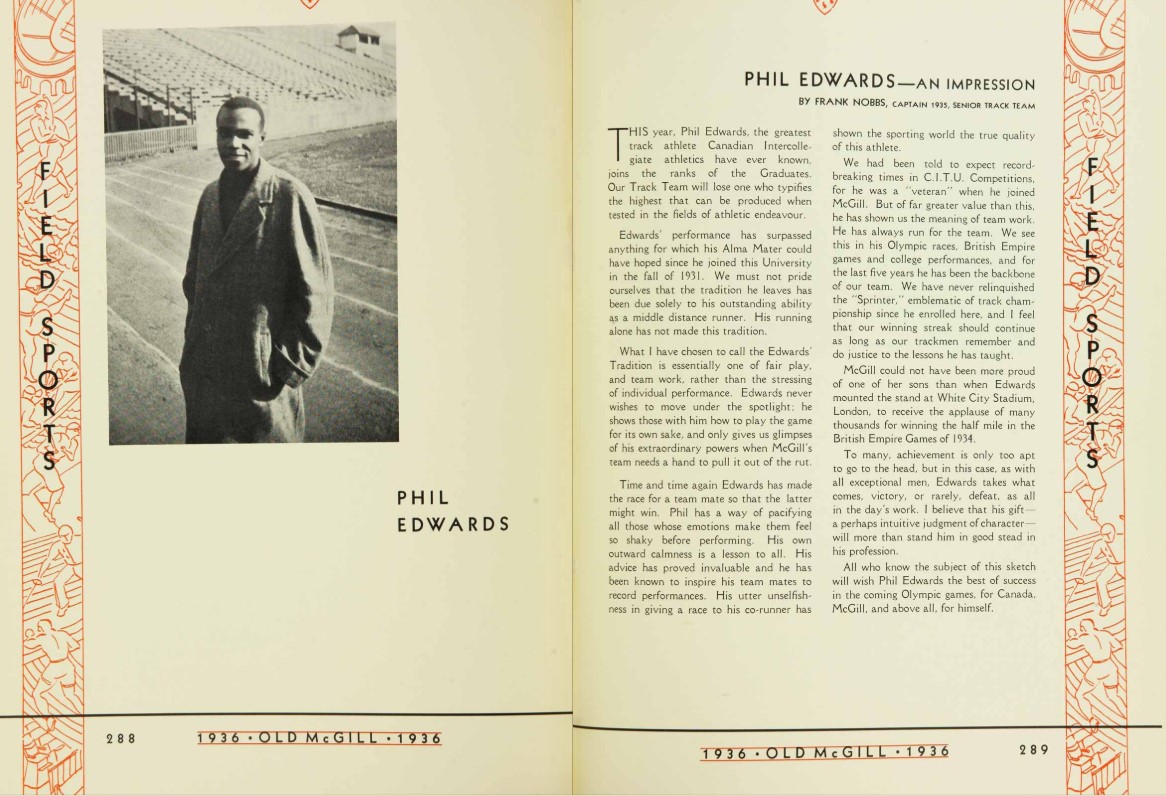 Phil Edwards – An Impression, Old McGill 1936