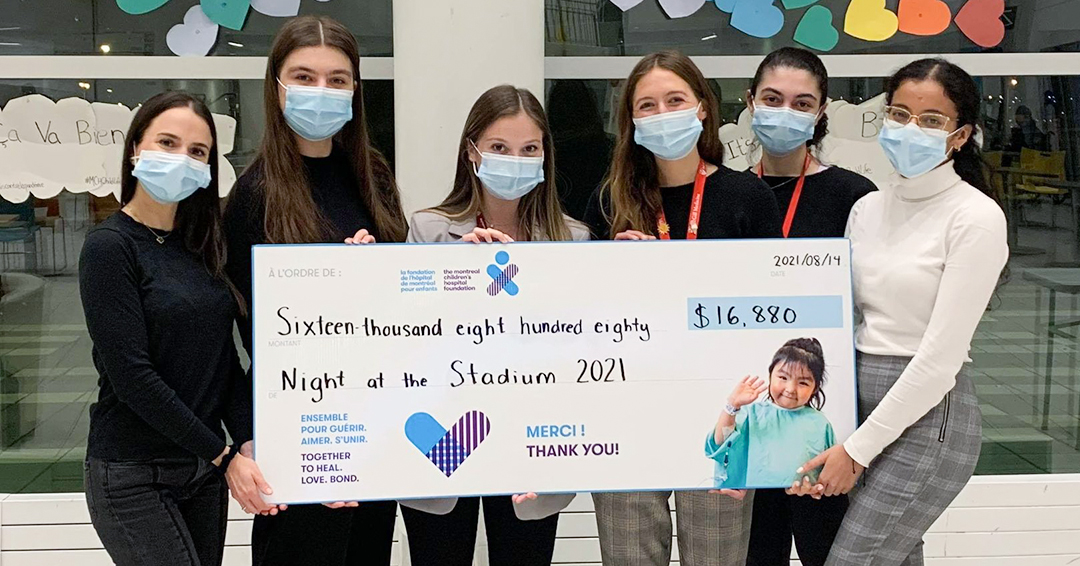 Pediatric Cancer Fundraiser Committee's ABBA-inspired movie night raised over $16,800 for the Children's Hematology and Oncology Department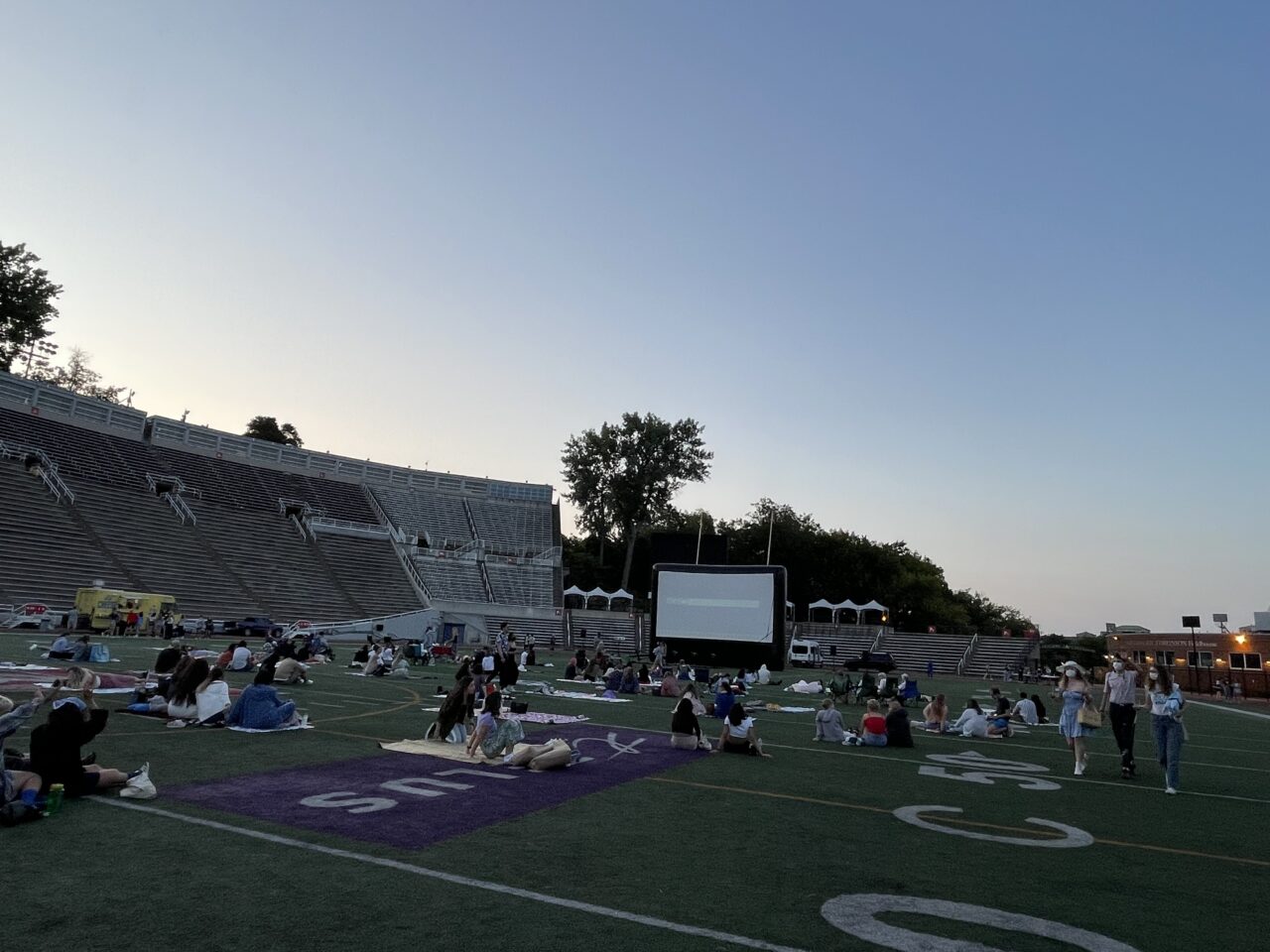 Despite the challenges imposed by the COVID-19 pandemic, the Pediatric Cancer Fundraiser Committee managed to put on its second 'Night at the Stadium' fundraiser, in support of the Montreal Children Hospital's (MCH) Department of Hematology and Oncology. With safety measures in place, the team welcomed 250 members of the Montreal community to watch the ABBA-inspired film Mamma Mia at the Percival Molson stadium in August. With the help of incredible sponsors, donations and food trucks, the team raised over $16,800.
In Canada, childhood cancer remains the leading cause of death in children, yet accounts for only five percent of all cancer research funding today. The MCH Foundation's mission is to inspire and mobilize the community to support innovation in research, teaching, and care at the MCH. The members of the Pediatric Cancer Fundraiser Committee, all McGill medical students in varying years of study, say they feel honoured to be able to contribute to such an important cause with the help of the Montreal community.
The committee was founded in 2017, when they held an inaugural wine and cheese fundraising event. In 2018, they organized YogAuction and in 2019 the first movie night, featuring Grease, occurred. Last year's movie night, Revivin' the Drive-In featuring a double bill with Mean Girls and Ferris Bueller's Day Off, had to move to the outdoor Royal Mount Theatre due to pandemic restrictions. The organizers were delighted to be back at the stadium this year.
"It was truly amazing to see how many people came out to support our event," said Michelle Stoopler, Co-President of the Pediatric Cancer Fundraiser Committee and Candidate of MDCM 2022. "We sold out of tickets in 24 hours and were continually turning people away at the gates given our maximum capacity of 250 people due to COVID-19 regulations. Next year – we hope to be able to accommodate everyone who wishes to support the event and thereby further the impact on children diagnosed with cancer."
There were blankets and food being sold "by donation" and the students say it was truly heartwarming to see people's generosity and genuine desire to support this cause. "Among the crowd, several people approached us to share their stories of how childhood cancer has affected them, or their loved ones and it further reminded us of the importance of our yearly events," said Emily Sarid, Co-President of the Pediatric Fundraiser Committee and Candidate of MDCM 2023. "As students, whether our impact is through education and awareness or fundraising, we should never underestimate our potential to affect the community."