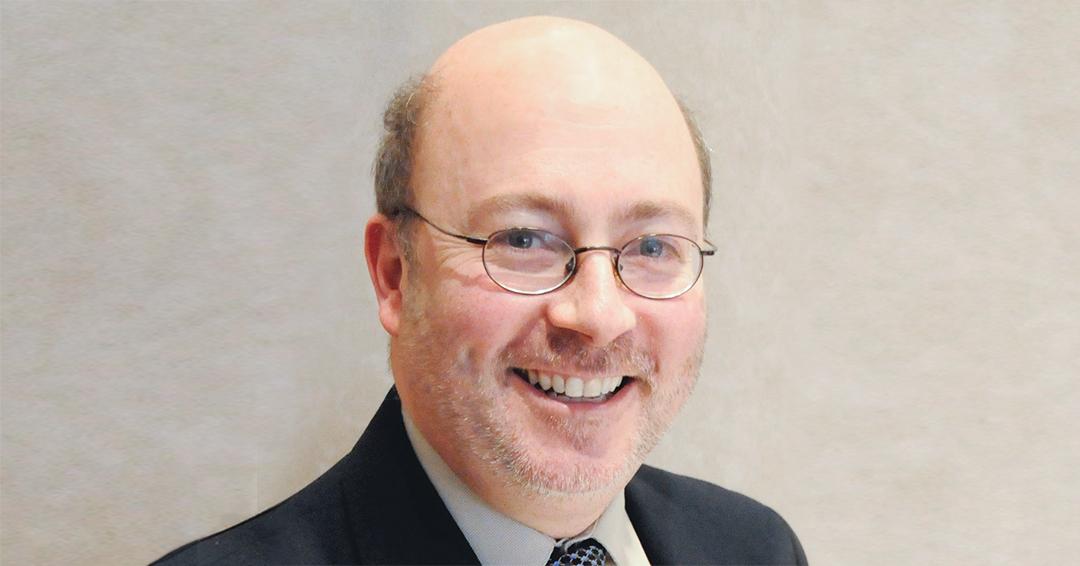 Leonard Levin, MD, PhD, Chair of the Department of Ophthalmology at McGill University's Faculty of Medicine and Health Sciences is the Association for Research in Vision and Ophthalmology's (ARVO) 2022 recipient of the Mildred Weisenfeld Award for Excellence in Ophthalmology. The award was established as a tribute to Mildred Weisenfeld's outstanding contributions to the field, including the founding of Fight for Sight in 1946. As a young woman with retinitis pigmentosa, she found support was directed to charitable assistance for those with vision disorders. She believed that by encouraging research and researchers, the result would have a greater impact. This award is presented to an individual in recognition of distinguished scholarly contributions to the clinical practice of ophthalmology.
"The Weisenfeld award has traditionally been given to physician-scientists who are at the borderland between laboratory research and clinical applications — a zone which has also been called the valley of death because so many projects fail there," says Dr. Levin. "I was truly speechless to find out I had received the award, but with the happiness comes the sobering realization that there is so much I and my colleagues still need to do."
Dr. Levin is also the Riva & Thomas O. Hecht Family Chair in Ophthalmology at McGill. He was educated and trained at Harvard University, where he earned an AB magna cum laude in applied mathematics and an MD and a PhD in neurobiology. He completed his residency in ophthalmology and a fellowship in neuro-ophthalmology at the Massachusetts Eye and Ear Infirmary. During the course of his career Dr. Levin has specialized in clinical work and laboratory research related to diseases of the optic nerve and retina, with specific interests in neuroprotection and translational research, while continuing to supervise graduate students.
A Gold Fellow of the Association for Research in Vision and Ophthalmology who was listed in "Best Doctors in America"® annually between 1999 and 2013, Dr. Levin has written more than 180 peer-reviewed papers, reviews and book chapters, and has edited five books. His research has been funded by the National Institutes of Health (NIH) and the Canadian Institutes of Health Research (CIHR) since 1994, and has resulted in four patents. Dr. Levin is a consultant in pre-clinical and clinical trial design in ophthalmology, and has served as Chair of the Association of Canadian University Professors of Ophthalmology and as Chair of the Executive Scientific Oversight Committee of the USA National Eye Institute Audacious Goals Initiative. He has been recognized with numerous honours and awards, including being a two-time winner of the Retina Research Foundation's Sam and Bertha Brochstein Award.
ARVO is the largest and most respected eye and vision research organization in the world, with nearly 11,000 members representing 75 countries. Dr. Levin will present the Weisenfeld Award Lecture at the 2023 ARVO Annual Meeting to be held in April 2023 in New Orleans.
Congratulations Dr. Levin!