Management Analytics students help Montreal Children's Hospital analyze telehealth services, plan supplies of personal protective equipment
By Chris Chipello

While telehealth has been used for years to serve remote Canadian communities, virtual visits to the doctor hadn't caught on much in urban areas – until recently.

"When COVID hit, we couldn't see patients" on site, except for urgent cases, says Adrian Dancea, head of the pediatric cardiology division at the Montreal Children's Hospital. "So overnight we were kind of entering a new paradigm. COVID gave a big push to telehealth."

But that push also raised questions: How do care providers and patients assess the quality of telehealth services? And how could doctors, nurses and therapists be made more comfortable using the technology available to them? "It's a culture change for both doctors and patients," Dr. Dancea notes.

McGill grad students Omar Chehab, Katia Sory, Victoria McKeown and Kyle Gomes are helping the Children's find answers to those and other questions related to the pandemic. All are members of the 2019-2020 cohort of the Desautels Faculty of Management's Master of Management in Analytics program. The intensive one-year program emphasizes experiential learning, including a capstone project in which students team up with community organizations to solve a data and analytic problem.

With many workplaces shut and much of Canada's economy reeling from the public-health crisis, the MMA this spring shifted the focus of the year-end project. To help local businesses and other organizations adapt, students would work with them remotely to lend a hand.

"The MMA gives our students the chance to work with large corporate clients and smaller community clients," explains MMA program director Shoeb Hosain. "This year, we increased our efforts and committed funding to ensure we could give back more to NGOs, non-profits and small businesses facing challenging situations."
Expanding telehealth
Before the pandemic, telehealth accounted for just 2% of outpatient appointments at the Children's, a McGill-affiliated pediatric teaching hospital. In the coming years, the hospital aims to raise the proportion to around 30%. But that average is likely to mask wide variations between different areas of medicine.

"There are certain areas where telehealth has a role that should be expanded; in other parts, telehealth isn't appropriate or can only go so far," Dr. Dancea says. "We need to define the needs more carefully, and we have to look critically at the quality of the service we're providing by telehealth."
Surveying doctors and patients
That's where Omar Chehab's project comes in. Gathering information from hospital personnel since June, he has developed digital questionnaires that will help determine satisfaction levels among both patients and care providers. "Patients value different things than doctors," notes Omar, who studied marketing as an undergraduate at the American University of Beirut.

For example, commuting time to get to the hospital and waiting time for appointments are important to working parents with school-age children. "Telehealth will really help" deal with those sorts of issues, Omar says. Another example: videoconferencing could make it easier for doctors or nurses to talk with different family members – a grandmother, for example – who may have valuable information to share about a patient.

The survey for doctors will also identify "pain points" where investments might improve satisfaction levels. During the recent, unexpected proliferation of telehealth appointments, for example, some doctors weren't comfortable using Zoom because they hadn't been trained adequately. Others relied on their personal phones for consultations, because they hadn't been supplied with laptops.

To understand what factors most affect satisfaction levels among patients and health-care providers, Omar has applied a machine-learning algorithm that he learned in the MMA program.
Building a dashboard
For her part, Katia Sory focused on the business aspects of expanding telehealth services. With a visualization tool she learned to use during the corporate MMA project, Katia built a data dashboard designed to help Montreal Children's Hospital staff predict the volume of telehealth appointments over the next five years. She also provided analyses of the investments required to scale up services, including estimates of how long it would take for those costs to pay off through increased efficiencies.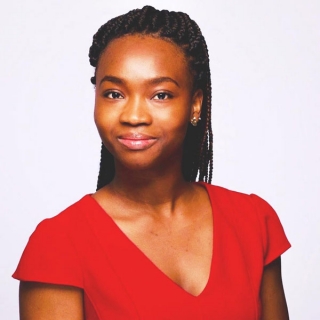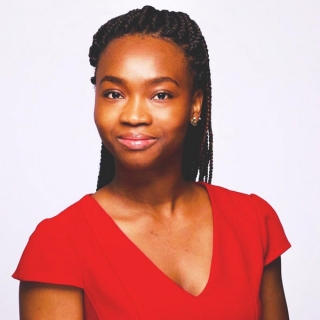 Originally from Burkina Faso, West Africa, Katia moved to Montreal seven years ago to study at HEC Montréal, where she earned a BBA degree. She entered the MMA program after working for two years as a business analyst at Bombardier Inc. After this experience with the Montreal Children's Hospital and an eight-month project at Pratt & Whitney Canada, "I've learned that AI can be implemented across all types of industries to solve business problems," Katia says.
Managing PPE supplies
The other area in which Children's Hospital sought help from the MMA program involves personal protective equipment, such as the masks, gowns and gloves that were in such short supply in Canada and elsewhere this spring.

"Pre-COVID, individual units all owned their own PPE," explains pediatric intensive-care doctor Tanya Di Genova. The intensive care unit, for example, would order a specific amount of equipment per month. But once COVID hit, the McGill University Health Centre – which comprises several hospitals, including the Children's – gathered up PPE from all units and stored it centrally. While the Children's, itself, didn't treat a large number of COVID patients, the pediatric hospital used PPE at much higher than normal rates in order to protect frontline workers from possible infection.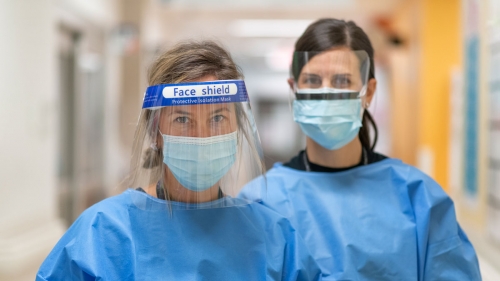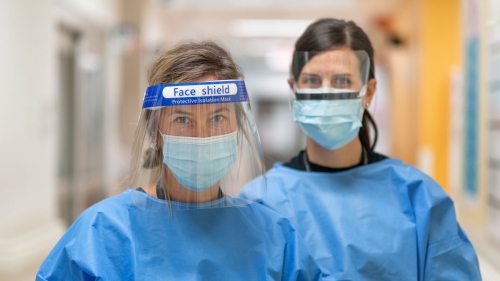 "At the unit level, we didn't have a good handle on what we were using – which is very important to predict needs," says Dr. Di Genova, who worked with MMA students Victoria McKeown and Kyle Gomes to collect information needed to address that challenge.
"COVID changes the needs for a hospital in terms of what PPE they're using and how fast they're burning through PPE," Victoria says. "It's not just the N-95 masks, it's also procedure masks, gowns, and so on. And it's changed a lot about the way they're recording this information, as well."
Identifying usage patterns
She and Kyle identified patterns in PPE usage, and developed a model to calculate how many masks, gowns or gloves will be used. The calculator is designed to help plan orders and keep the hospital well supplied. "If we can help them order PPE so they have a better, more stable supply for the doctors, nurses and the other team members, then they're more able to do their jobs," Victoria says. "We'll be helping them help the community."

One big challenge for the students: "We've never met our clients in person on this project," says Victoria, who worked for two years at a Canadian consulting firm before starting the MMA program. "We're managing everything through Zoom calls, phone calls, emails."

During the corporate projects that Kyle and Victoria worked on earlier in the MMA program, data processes were well-established and the students focused on narrowly defined problems. At the Montreal Children's Hospital, by contrast, "we really had to go from start to finish, trying to help them get to where they need to be," Kyle says. His eight-month MMA corporate consulting project with software company Autodesk in Montreal gave him confidence in tackling the hospital project, says Kyle, who is from India and came to McGill after completing an undergraduate degree in Business Administration at Boston University.
New cohort to pursue projects
The four students presented their findings to the Montreal Children's Hospital personnel in early August, and Drs. Dancea and Di Genova came away impressed.

"In a relatively short period of time, the students were able to gather the information, get comfortable in an area that they're not very familiar with, and come up with sophisticated solutions that are immediately applicable," Dr. Dancea says.

The community project marks the end of the one-year MMA program for most of the current students. But students from the incoming class of 2021 cohort participated in recent virtual meetings, giving them an opportunity to begin thinking about ways to build on the projects next year.

The partnership between the Children's and the MMA program "needs to continue and needs to expand," says Dr. Dancea. "This should only be the beginning.
August 18 2020