"I cannot allow myself to potentially transmit the virus in our communities simply to play the sport that I love. If I am to take risks, I will do it caring for patients"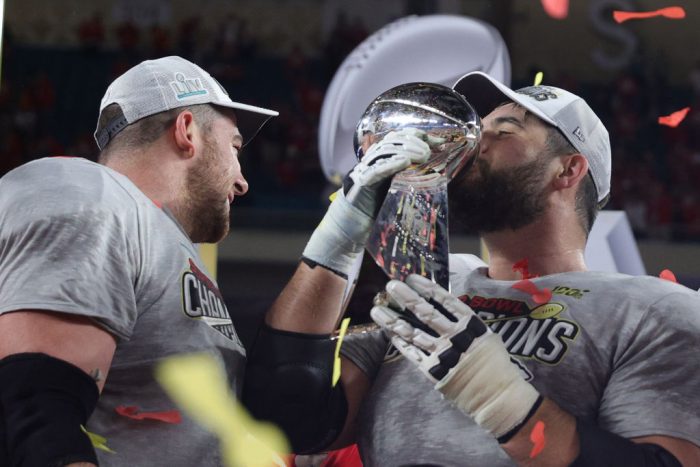 Source: McGill Reporter

Laurent Duvernay-Tardif, a key member of the Super Bowl champion Kansas City Chiefs, has opted out of the 2020 season – making him the first NFL player to announce that he won't play in the upcoming season due to COVID-19 concerns.

Duvernay-Tardif's announcement came just hours after the NFL and its players association agreed to an opt-out clause for the upcoming season. According to reports, players who choose to voluntarily opt out will receive a $150,000 (U.S.) stipend rather than their contractual salary while those with medical opt outs will receive $350,000.

Duvernay-Tardif was scheduled to earn a base salary of $2.75 million this season.

"This is one of the most difficult decisions I have had to make in my life but I must follow my convictions and do what I believe is right for me personally," wrote Duvernay-Tardif on his social media accounts, Friday evening. "That is why I have decided to take the 'Opt Out Option' negotiated by the League and the (Players Association) and officially opt out of the 2020 NFL season."

"Being at the [COVID-19] frontline during this offseason has given me a different perspective on this pandemic and the stress it puts on individuals and our healthcare system," wrote Duvernay-Tardif. "I cannot allow myself to potentially transmit the virus in our communities simply to play the sport that I love. If I am to take risks, I will do it caring for patients."

Duvernay-Tardif, who earned his medical degree from McGill in 2018, put his medical skills to use in April, when he answered Premier François Legault's call for much-needed help to battle COVID-19 by working as a medical volunteer in a long-term care facility on Montreal's South Shore. He has been working at the facility ever since.

The decision was supported wholeheartedly by Duvernay-Tardif's teammate Tyreek Hill, a wide receiver on the Chiefs, who tweeted "Gonna miss my brother in the locker room, but I love this move."

Hill's tweet was retweeted by Super Bowl MVP Patrick Mahomes, the Kansas City quarterback and the man Duvernay-Tardif and his fellow offensive lineman are entrusted to protect.

Duvernay-Tardif has been the Chiefs' starting right guard for the past five seasons and played every offensive snap in the team's Super Bowl LIV win over the San Francisco 49ers this past February.

Read Duvernay-Tardif's full statement on twitter.
July 27 2020