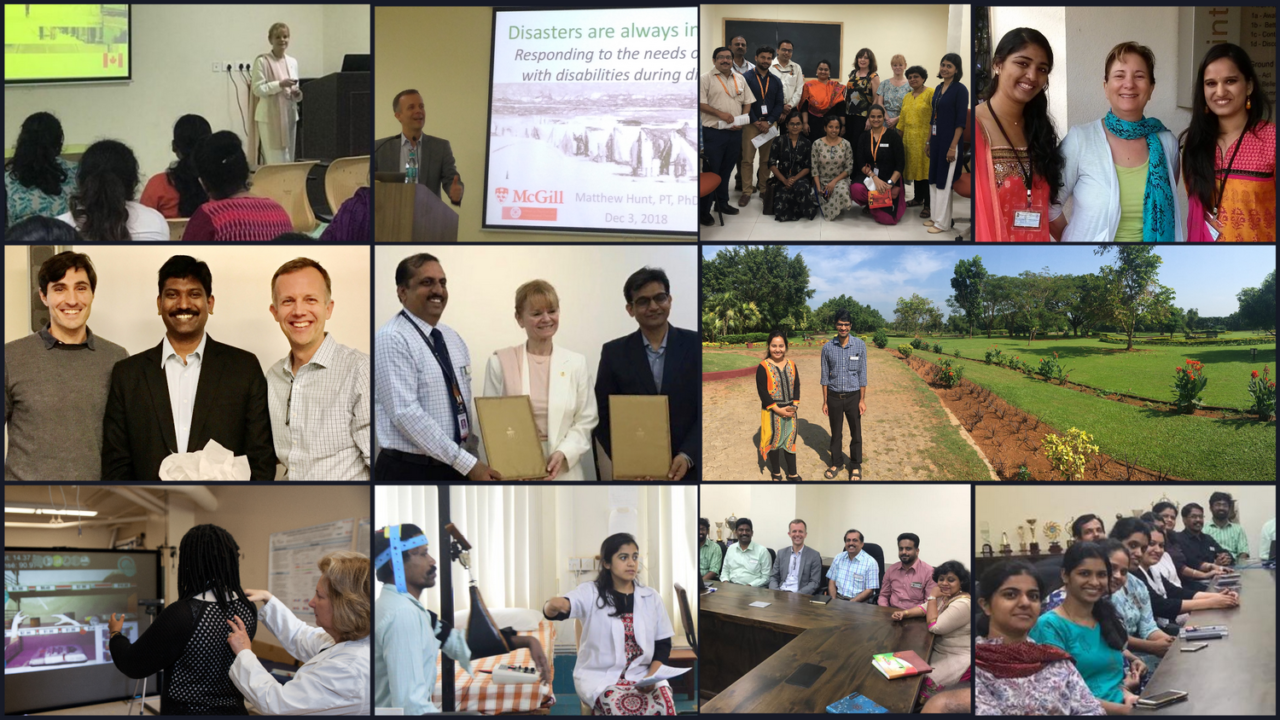 By Monica Slanik, School of Physical and Occupational Therapy

The McGill University School of Physical & Occupational Therapy is delighted to announce the launch of the Manipal-McGill Rehabilitation Collaboration (MMRC) between the Manipal Academy of Higher Education's College of Health Professions (Manipal, India) and the School of Physical and Occupational Therapy (SPOT) of McGill University, Faculty of Medicine (Montreal, Canada).

This initiative was formalized through the signing of an Annex to our Memorandum of Understanding during the visit by SPOT's Director and Associate Dean, Laurie Snider OT, PhD to Manipal Academy of Higher Education in February 2020.  The signing was also an opportunity to celebrate existing collaborations between researchers from SPOT and Manipal and to make plans for expanding the scope of our current collaborations.

The MMRC builds on many years of collaboration between researchers from the two institutions, not only in the areas of rehabilitation but also in the area of infectious disease through the Manipal-McGill Global Health Program for Infectious Diseases, which was established in 2016.
The first shared rehabilitation research project was initiated in 2010 with a collaboration between Professors John Solomon PT, PhD (Manipal), Mindy Levin PT, PhD (McGill SPOT) and Philippe Archambault OT, PhD (McGill SPOT) focused on the use of virtual reality interventions for stroke rehabilitation.  This project led to a second, ongoing study which includes a multi-centre randomized controlled trial to improve arm recovery after stroke using brain stimulation paired with arm exercises and performed on a virtual reality platform.

More recently, Professors Arun Maiya PT, PhD (Manipal), Matthew Hunt PT, PhD and Raphael Lencucha PhD (McGill SPOT) and Sébastien Jodoin PhD (McGill Law) received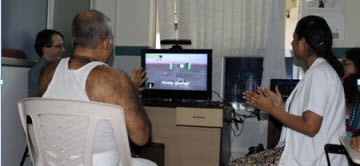 funding through the Steinberg Fund for Interdisciplinary Global Health Research to pursue their work with persons with disabilities who experience a heightened risk of being harmed or wronged in situations of disaster or crisis. Specifically, this study looks at the experiences of persons with disabilities in Kodagu District, Karnataka State, India who have been affected by flooding and landslides, and where a disability inclusive disaster response approach has been initiated.

Additional research projects are currently being developed among researchers and students from Manipal and McGill, in the areas of pulmonary rehabilitation and telerehabilitation. Everyone involved in the MMRC is looking forward to building strong future collaborations.

Along with research activities, the partnership will also support bilateral exchanges of faculty and students, project seed funding, and shared knowledge exchange activities including symposia and webinars. Stay up to date with these by checking in on the SPOT Global Health Rehabilitation Initiative (GHRI). The School of Physical and Occupational Therapy gratefully acknowledges McGill Global Health Programs' support of the MMRC
February 21, 2020