World Sleep Day 2014

2014-03-13
For this World Sleep Day, Reut Gruber, PhD, researcher at the Douglas Institute, has published a statement responding to the major problem of lack of sleep in young people. This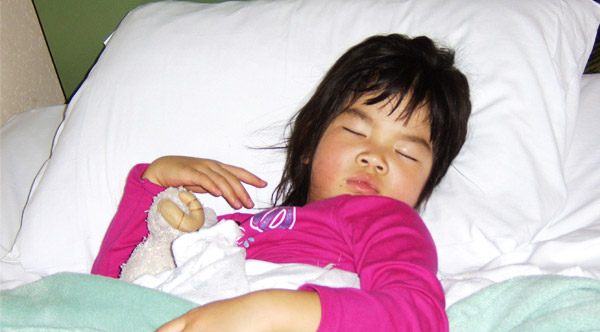 statement is supported by the Canadian Sleep Society, the College of Family Physicians of Canada, and the Canadian Academy of Child and Adolescent Psychiatry. By this action, the three associations wish to send a clear signal on the urgency for action.

Indeed, surveys done with secondary school students have demonstrated that more than 70% of them suffer from a lack of sleep and were tired or very tired during the day. However, sleep plays an essential role in human development, metabolism (obesity), memory, concentration and mood. But, despite this fact, modern life, with its constant use of electronic devices, coffee consumption and, most of all, the perception that sleep is not important, works against it.

"Sleep disorders are a real public health problem," says Dr. Gruber. "And a means of fixing the situation is to better equip pediatricians to be able to correctly identify and treat lack of sleep and other sleep disorders in their patients."

In addition to increasing the expertise of pediatricians, Dr. Gruber proposes we work with the School Boards and decision-makers to delay the start of classes and include sleep hygiene in the school curriculum as well as in programs to counter obesity.

You will find a summary of the current situation, clinical guidelines, and Dr. Gruber's recommendations in her statement on the website of the Canadian Sleep Society.

March 13, 2014