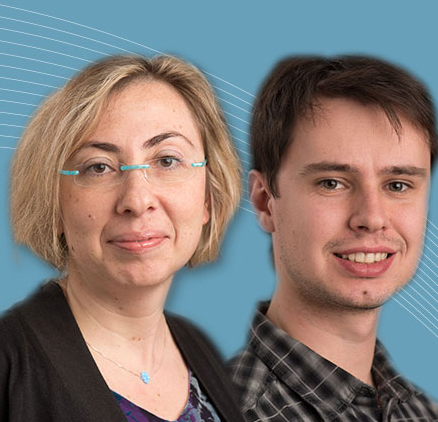 Victor Chichkov and Victoria Zismanov, M.Sc students in Human Genetics at the Lady Davis Institute, are the award winners of the Fonds Santé, one of the three Fonds awards of the Fonds de recherche du Québec. Their Award-winning publication: Phosphorylation of eIF2α Is a Translational Control Mechanism Regulating Muscle Stem Cell Quiescence and Self-Renewal is published in Cell Stem Cell.

Certain muscles cells are able to activate to repair muscle tissue when a major injury occurs. Their article is the first to reveal that adult stem cells rely on a gene translation control mechanism to sustain their regenerative capacity.

Read the full article here.

In addition to promoting research careers in Quebec, this competition recognizes the exceptional research contributions of college and university students (bachelor's, master's, doctorate), postdoctoral fellows and members of professional bodies who are enrolled in advanced research training programs in the areas covered by the three Fonds de recherche du Québec.

To learn more about the awards, click here.

August 5, 2016