Spinal endoscopy allows quicker recovery with little or no adverse effect on healthy tissue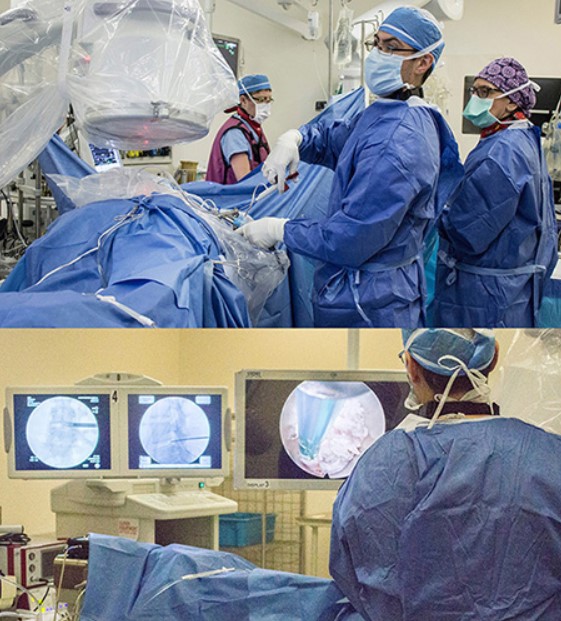 Source: JGH 
The moment Jennifer Orr felt her right leg buckle, she knew she was in serious trouble.

She'd been lifting some heavy equipment and was experiencing twinges of pain in her back. But, she figured, that was probably just a flare-up of an old condition that irritated her tendons and ligaments.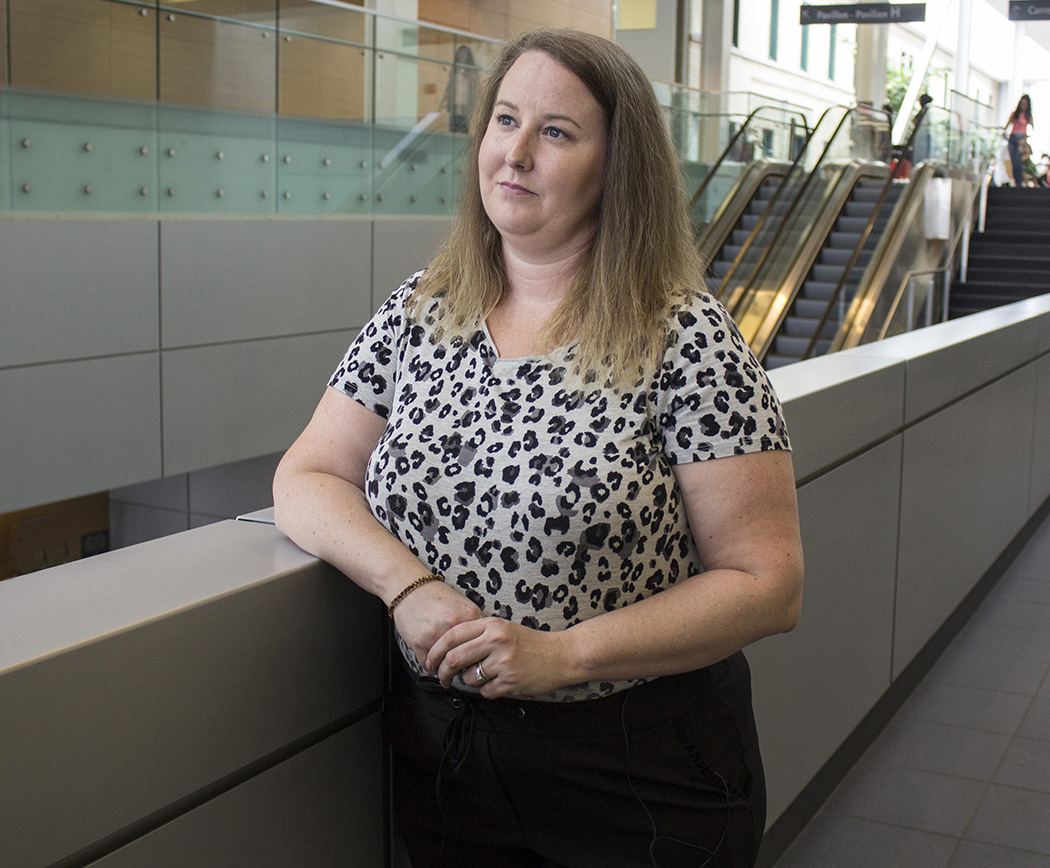 And then, suddenly, her right leg went numb.

As Ms. Orr later learned, the cause of her distress was a herniated disc in her spine. The fibrous outer portion of one of her vertebral discs had torn, allowing the inner portion to poke out (herniate) through the fibres. This put pressure on the nerves near the injured disc and sent pain radiating through her back and leg.

Normally, her surgical treatment would have required a sizeable incision in her back. Then surgeons would have had to cut through or possibly even remove normal, healthy tissue to gain access to the spinal canal.

But when Dr. Jeff Golan, JGH Chief of Neurosurgery, operated on Ms. Orr on June 20, she became one of the first patients in Canada to undergo a new type of minimally invasive surgery known as spinal endoscopy.

As a result, she was able to stand up an hour after the operation, return home the same day and resume near-normal activity two weeks later, including non-strenuous tasks at work.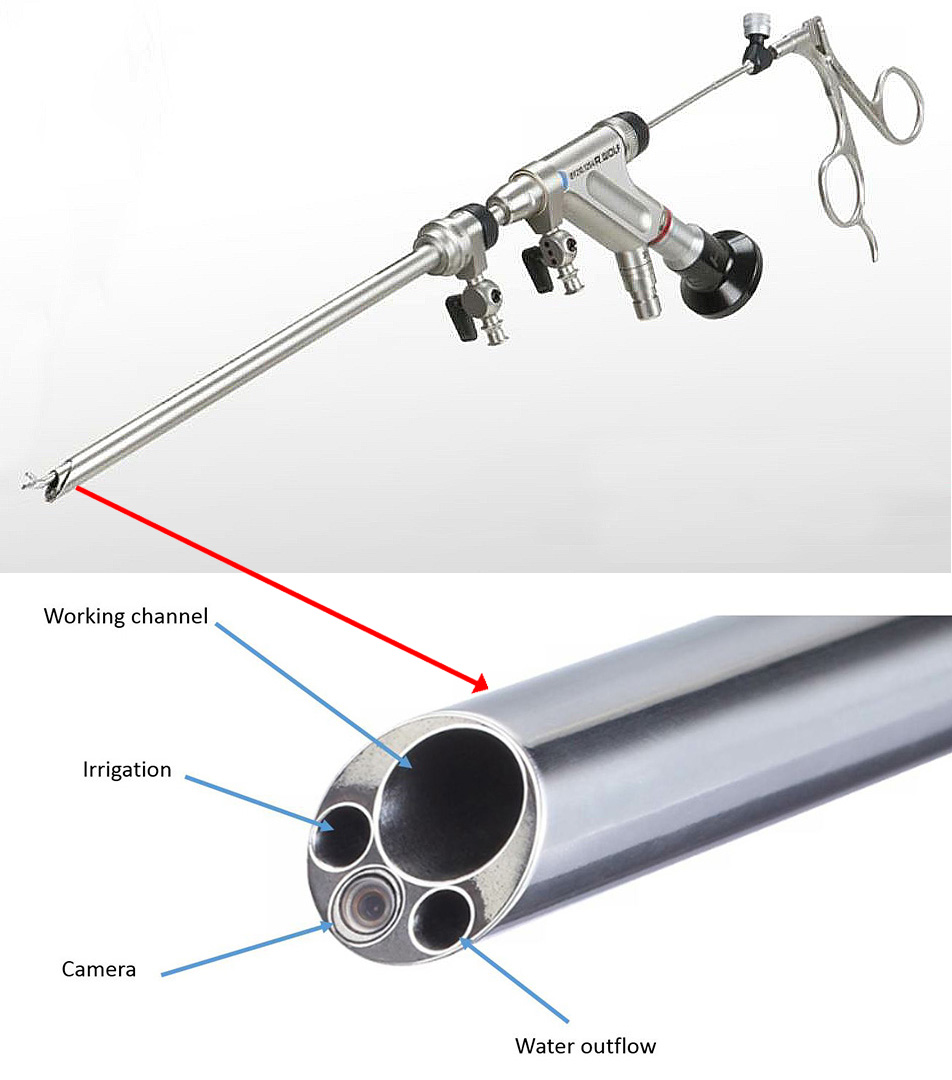 "I'm excited and thrilled by this surgery," says Dr. Golan, who trained extensively on the surgical tools, which are more commonly used in Europe and in only a handful of medical centres in the United States.

"At last, we have technology that I feel has been lacking in Canada for a long time," he says, adding that that the JGH is the first hospital in Quebec to offer this type of surgery. "Now our patients who need this surgery don't have to travel elsewhere for what is the most minimally invasive option available."

Dr. Golan says the procedure is also ideal for treating spinal stenosis (pinched spinal nerves that cause debilitating numbness and weakness in the legs), sciatica and certain types of back pain.

In Ms. Orr's case, the herniated disc may have been caused—or, at the very least, aggravated—by her work, which involves installing diagnostic and x-ray equipment in veterinary clinics. She regularly lifts heavy items, sometimes weighing as much as 27 kilos (60 pounds), and drives up to 1,000 kilometres a week if she has to visit clients in the Ottawa area.

After experiencing the sudden numbness in her right leg in January, Ms. Orr had an MRI at the JGH in April, followed by confirmation of her diagnosis. In May, she was referred to Dr. Golan, who first explained the conventional options for treatment, and then broached the subject of the new procedure.

"As soon as he said, 'endoscopy', I was like 'Yes!'," she recalls, "because I know how much faster and easier recovery can be." Dr. Golan also suggested that she watch a YouTube video, just to be sure that spinal endoscopy was what she wanted. "He was like, 'If you want, you can think about it,' but I was like, 'You know what? I'm good to go,' and I signed up."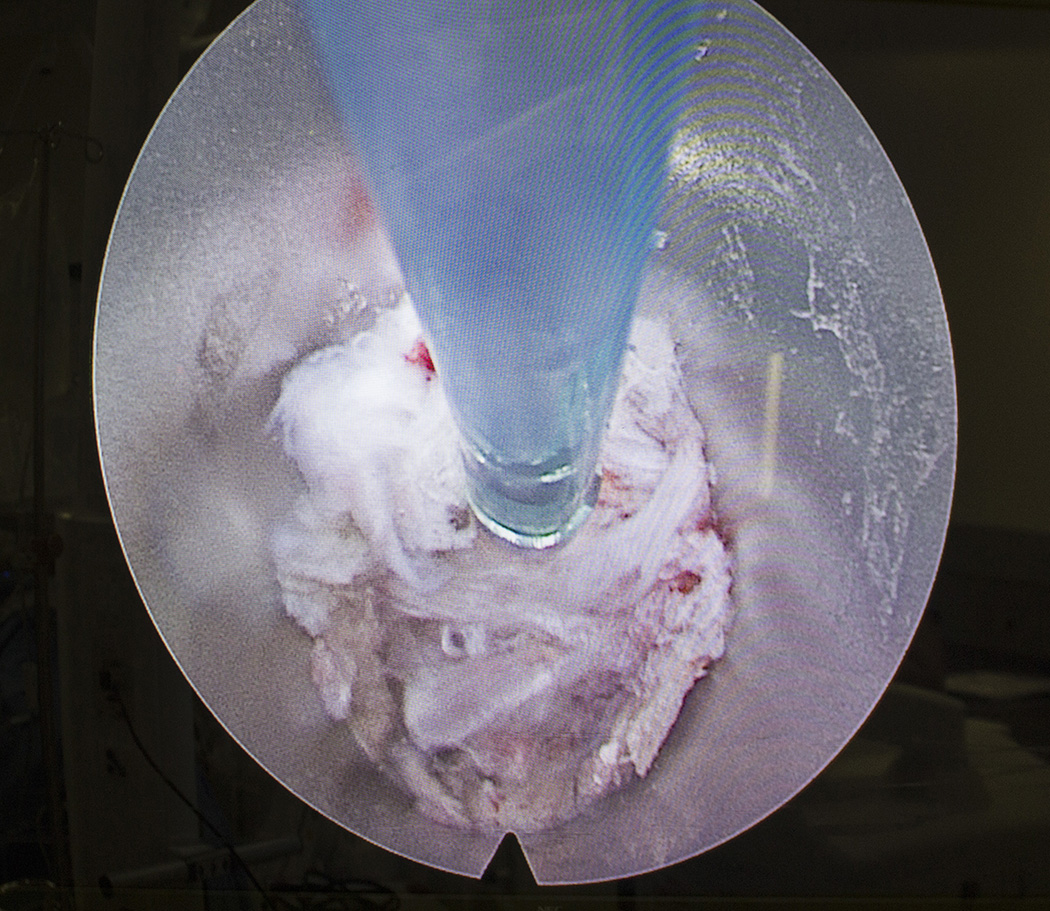 By mid-July, Ms. Orr was feeling the normal after-effects of the spinal endoscopy: occasional soreness in her back and around the area of the incision, which was about the size of a thumbnail. She had already returned work—with orders not to drive too much or lift more than 4½ kilos (10 pounds)—and had taken one of the leisurely, two-hour hikes that she enjoys so much.

For Ms. Orr's operation, Dr. Golan made a small incision in her side, and then—assisted by digital x-ray images that were projected onto a large screen—slowly pushed a long, thin needle through the opening, until it reached the area of her herniated disc. The needle acted as a guide for the careful insertion of a metal tube about 8 millimetres (¼ inch) in diameter, which followed the needle's path to the area of the injury.

The tube contained four passageways: one through which tiny, thin surgical instruments were able to reach the surgical area, another to irrigate the area with water, a third to drain the water, and a fourth containing a light source and a fibre-optic camera to show Dr. Golan and the surgical team what was happening at the site of the surgery.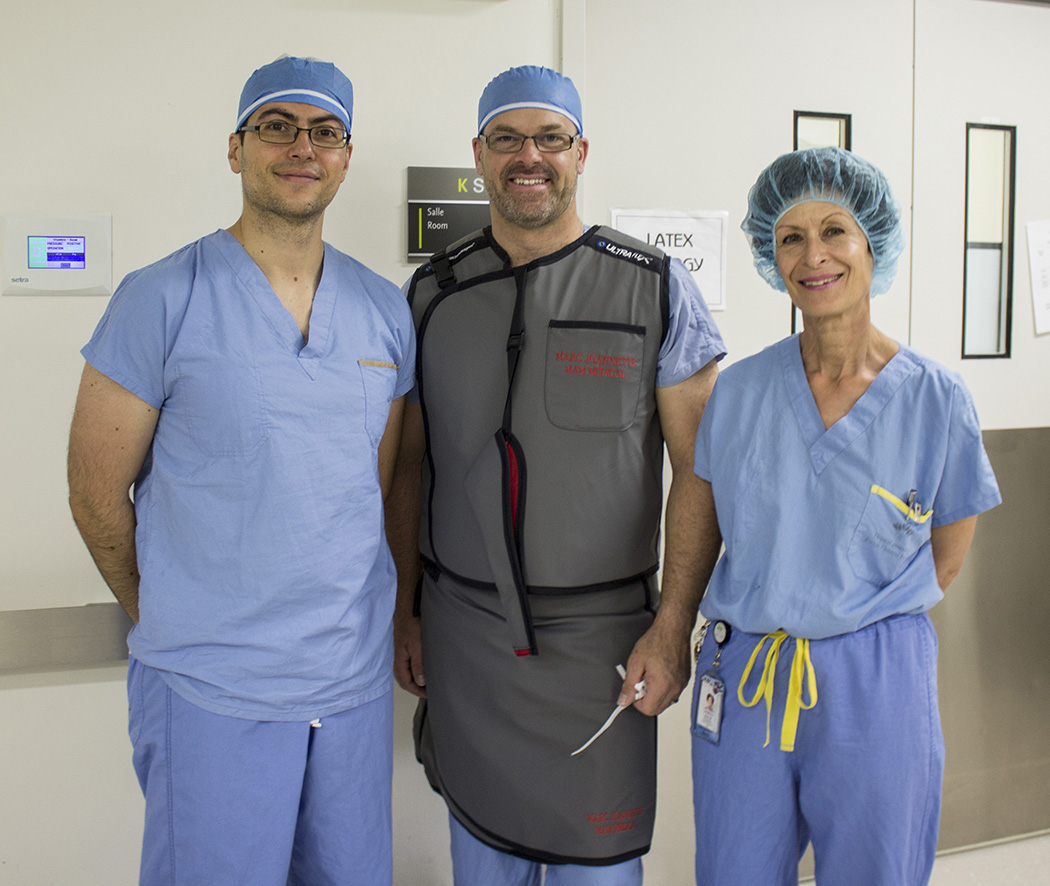 Real-time video of the surgical site appeared on a large screen in the operating room, alongside two smaller screens that displayed the instantly available x-ray images.

The surgical tool that Dr. Golan used—part of a new generation of equipment for minimally invasive surgery—is of key importance, since only a single passageway into the body needs to be created. In the more common type of abdominal or thoracic endoscopy, three or four incisions are required to accommodate the instruments and video camera.

While patients are the main beneficiaries of this procedure, Dr. Golan says surgeons also find it ergonomically superior, despite the challenging learning curve. No longer do they have to operate with their head down, peering through a big, bulky microscope; instead, they watch the screens while standing upright.

Dr. Golan says the number of patients who are treated with spinal endoscopy will depend on the demand, but he estimates the JGH can handle anywhere from 100 to 200 patients per year.

"Years down the road, patients will continue feel the difference," he says, "because it's likely there will be less deterioration. Since the original, healthy tissue is left pretty much intact, we believe the surgery will keep patients pain-free for a very long time."

August 7 2019