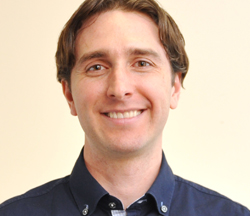 Stigma against fetal alcohol spectrum disorder (FASD), a leading cause of developmental delay in North America, can lead to prejudice and discrimination or impact self-esteem for individuals with FASD and their families. A recent study by IRCM neuroethics experts, published in the journal Public Health Ethics, suggests that public health practices or policies may inadvertently increase the stigma experienced by those affected by FASD.

Alcohol use during pregnancy is a significant public health issue, and a number of strategies, both supportive and punitive, have been used to prevent alcohol consumption that has the potential to harm a fetus. However, concerns have been raised about the effectiveness of some of these strategies, as well their potential negative effects on underlying beliefs about FASD and the experiences of those affected, including children and adults with FASD, biological and adoptive parents, and foster caregivers.

"Very little research has been conducted on the factors that contribute to stigma for FASD individuals and how it impacts their lives," says Eric Racine, PhD, Director of the Neuroethics research unit at the IRCM and Adjunct Professor in the Department of Medicine (Division of Experimental Medicine) and the Department of Neurology and Neurosurgery at McGill University. "Yet, stigma can act as a barrier to acceptance, social interaction, health care or adoption, and can become an important ethical consideration for assessing public health practices and policies for FASD."

Click here for the full press release.