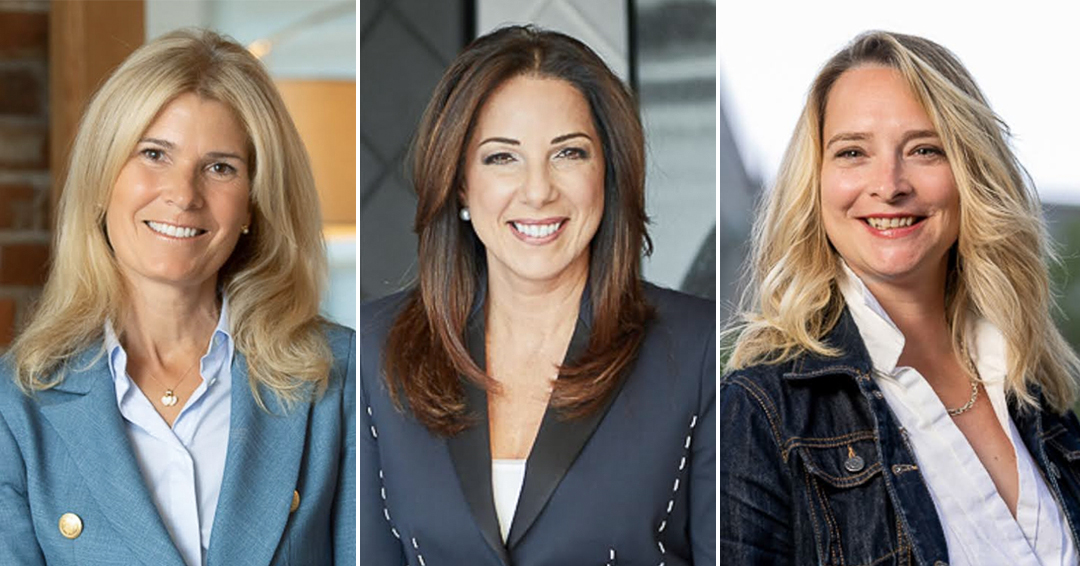 A gift of $1.5M from the Amelia and Lino Saputo Foundation to the Office of Ed-TECH in the McGill Faculty of Medicine and Health Sciences will expand opportunities for online learning in dementia education and other community-based and professional training initiatives.
In 2006, when Claire Webster noticed her 74-year-old mother, Vieno, behaving strangely, she was concerned.
Vieno was acting paranoid, speaking in ways she'd never spoken before, and doing odd things, such as wearing a winter coat in the middle of summer.
It was a struggle to get her to see a doctor, but Webster insisted.
The diagnosis: Alzheimer's disease, the most common cause of dementia.
Navigating the complicated task of caring for a loved one with dementia—while working and taking care of her three children—would take a heavy toll, with Webster suffering a burnout.
In her recovery, Webster became an advocate and advisor for other caregivers or "care partners," as they are also known. In 2017, Webster was invited by Dr. David Eidelman (MDCM'79), Vice-Principal (Health Affairs) and Dean of the Faculty of Medicine and Health Sciences (FMHS), to develop a community outreach program at the Steinberg Centre for Simulation and Interactive Learning (SCSIL).
The program, which was dubbed the Dementia Education Program, or DEP, launched that same year. For care partners of individuals suffering from dementia, the DEP is a rare source of much-needed training and support, including patient simulations, community workshops and a series of public lectures and webinars.
When the DEP was still in its infancy, the Amelia and Lino Saputo Foundation became one of its earliest champions, with an initial commitment of $125,000, which enabled the expansion of its flagship workshops.
Now, the Foundation has pledged an additional $1.5 million to support innovative teaching and expand opportunities in online learning at the new Office of Ed-TECH (Education Technology and E-Learning Collaboration for Health) at the SCSIL under the umbrella of the Amelia Saputo Community Outreach for Dementia Care.
The DEP—co-led by Webster with Dr. José A. Morais, Director of the Division of Geriatric Medicine, and Dr. Serge Gauthier, Professor Emeritus in Neurology and Neurosurgery—will form a cornerstone of the Outreach, which will also support other community-based and professional training initiatives at the Office of Ed-TECH.
As the Faculty's hub for innovation in online learning and education technology, the Office of Ed-TECH brings together expertise and cutting-edge technology—a soundproof recording studio and augmented & virtual reality environments—to develop content for learners at the FMHS and beyond.
"No matter how talented or successful an individual, being faced with caring for a loved one with dementia can be overwhelming," says Dr. Gerald Fried (BSc'71, MDCM'75), Associate Dean of Education Technology and Innovation at the FMHS and Director of the SCSIL, where the Office of Ed-TECH is based. "The generous donation from the Amelia and Lino Saputo Foundation will allow the Ed-TECH office to create engaging and effective educational products for both health professionals and care partners in the community, supporting them with practical, useful and concrete advice at a time and place convenient for them."
A gift with roots in family
For Amelia Saputo, president of the Amelia and Lino Saputo Foundation, the decision to support Claire Webster's work was a very personal one. "My mother was diagnosed with Alzheimer's five years ago," she says. With Webster's guidance, Amelia Saputo and her sister were able to get a comprehensive overview of how the disease could impact their family as it progressed.
"Going over the different phases of the disease and seeing pictures of Claire's mother's decline was very difficult, but it enabled us to better understand what was happening so that we could prepare for what was to come. Then, once I came to understand Claire's bigger vision, we wanted to support it. It aligned very well with the mission of our Foundation, which I founded with my husband, Lino, where we aim to support outstanding, reputable charitable organizations that educate, motivate and enrich others' lives to build stronger communities."—Amelia Saputo
Boosting accessibility
When the COVID-19 pandemic started in early 2020, the DEP launched, free of charge, the McGill Cares series of interviews with leading experts on various dementia-related topics. The DEP also launched The Sharing Room, a virtual support group for spouses and children caring for family members with dementia. Going virtual has expanded the number of people the DEP serves. "Now, we're not just educating people on a local level, we're educating people on a provincial, national and international level," Webster says. "It's incredible what a snowball effect the seed money from the Foundation has had."
The workshops that Webster and the interdisciplinary DEP team were offering at the SCSIL were amazing, says Prof. Tamara Carver, Director of the Office of Ed-TECH. "But most people who are care partners can't leave the person they're caring for and come to downtown Montreal." The DEP team realized, even prior to the pandemic, that it would be necessary to offer these workshops in an accessible, flexible format online.
"There is a growing need for online learning. This is the perfect moment to rethink the way we teach—and the way we learn."—VP-Dean Eidelman.
The DEP is now at a stage where it's ready to go to the next level, Webster says. The $1.5 million gift from the Amelia and Lino Saputo Foundation will enable the DEP team to do more—such as expand the online dementia program and collaborate with the McGill School of Social Work to offer more community outreach initiatives. The donation, which will be distributed over five years, will also help the Office of Ed-TECH to grow into a major player in the health education space, both at McGill and beyond.