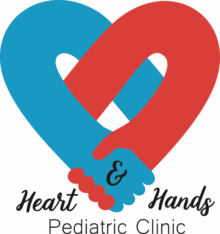 The Heart & Hands Pediatric Clinic celebrated its first anniversary this past October, serving as Quebec's only school-based pediatric clinic and Canada's only resident-led school clinic.

Opened on October 9, 2019, the clinic is a non-governmental organisation located within Verdun Elementary and serves over 500 students and the families of Verdun Elementary and Riverview Elementary.

The clinic stems from a unique partnership between the Montreal Children's Hospital and the Lester B. Pearson School Board, rooted in a community-based and interprofessional approach. Residents and faculty members of McGill's Faculty of Medicine and Health Sciences play a central role.

Pediatrics resident Dr. David D'Arienzo and school board Regional Director David Meloche are the driving force of the project, working closely with faculty members Dr. Geoffrey Dougherty and Dr. Julie Hébert and Verdun Elementary school administrators Sandra Luther, Christine Dane and Lucia Coretti.

"This partnership exemplifies how health professionals and schools can work together, positively influencing a child's physical, social and emotional needs," said Dr. D'Arienzo. "The children are at the heart of all that we do, so this collaboration with the school board is very meaningful and rewarding for all of us."

 Social determinants of health
The City of Montreal recognizes Verdun as a disadvantaged region with 22% of children aged 0-5 years old living in households with incomes below the poverty level. This reality is complicated with higher incidence of intergenerational poverty and stress.

A needs assessment prior to the clinic's launch demonstrated that approximately 40% of children at Verdun Elementary did not have a family physician. The assessment also reported that approximately 60% of students had not seen a physician in the past three years for a checkup.

The clinic aims to address these primary needs with a holistic approach that puts children first, working in partnership with interprofessional healthcare teams, school administration, teachers, families and the children themselves.

"Students' immediate health concerns are addressed in the comfort of their school," said Mr. Meloche. "We know children learn best when their physical, emotional and psychological needs are met. And the clinic's team empowers families in the process."

Innovative approach to pediatric care
Unique in Canada, the clinic is Canada's only resident-led school clinic. It is staffed by six residents from the Faculty of Medicine and Health Sciences and the Montreal Children's Hospital under the supervision of two hospital-associated attending staff.

The clinic functions as a general medical clinic, offering evaluation and treatment for a range of typical medical problems with an emphasis on learning and behaviour difficulties, ADHD, obesity and social and family challenges.

The residents get to see children and their families in the school and family setting outside the hospital and can also meet with school personnel regarding the children they are caring for.

In addition to the care offered by a physician one day per week, the clinic also offers services from a social worker, psychologist, speech language pathologist, psychoeducator, dental hygienist, optometrist, art/music therapist and occupational therapist.

The unique partnership allows for regular interactions between the medical team and the patients' educators, resulting in greater quality of care.

The school board built the clinic while the McGill University Health Centre equipped the clinic with all necessary medical equipment. Private donors funded the initial months of operations and Telus donated their Medesync electronic medical recording system, allowing the clinic to be paper-free.
Education woven throughout initiative

In addition to the medical care offered to patients, the clinic itself is an innovative educational tool.

The clinic is recognized as an accredited and official McGill teaching site. Residents work under the supervision of Dr. Geoff Dougherty and Dr. Julie Hébert, both of whom are McGill Faculty members and pediatricians at the Children's.

The clinic serves as the Resident Continuity Clinic for six pediatric residents, meaning the residents follow patients throughout their pediatric training (3-4 years) under the supervision of Drs. Dougherty and Hébert.

Residents review each case with a supervisor who provides teaching around each patient. This provides teaching and exposure to general and community-based pediatrics, which is an essential component to resident training.

The initial cohort of residents learned how to manage a community-based pediatric practice, including clinic set-up and design, medical equipment purchases and electronic medical record personalization. Supervisors have direct observations of the residents' interactions with the patients and families.

The clinic also acts as an educational tool for adult learners in the school board. Adult vocational schools were consulted on the design of the clinic and interior design students are currently involved in the clinic's design features.

Discussions are underway with the school board's medical secretary program to explore possibilities for involving applied secretarial training into the clinic.

Physicians plan to do classroom presentations to the students and to the school's teachers to explore common school-based issues together.

This community-based approach puts children at heart in their own community and school. The partnership stakeholders leading this initiative see the model as very promising with potential for expansion.

Learn more or donate to Heart & Hands Pediatric Clinic
.
November 25 2020