An infection control clinical nurse spearheaded a COVID coaching network for thousands of frontline workers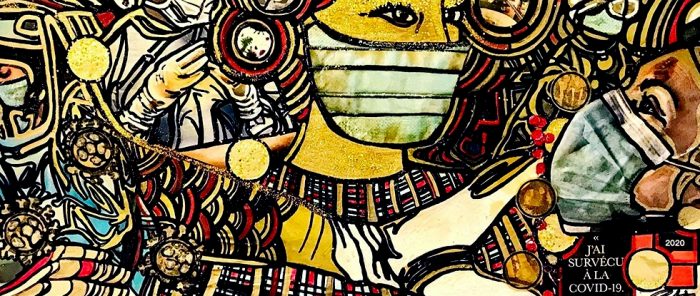 By Philip Fine 

When the COVID-19 pandemic hit, infection control clinical nurse Layal Abou-Chacra, BSc(N)'05, started coaching frontline workers in hospitals and long-term care facilities in best practices to prevent transmission of the disease.

But, as the pandemic grew, so did a call for more people like her.

So Abou-Chacra turned her attention to training six more "COVID coaches," who could sit down with those on the front lines to show them how to keep their workplaces safe.

"Calls were coming in: 'We want more coaches. And more coaches,'" she said. Specialists, who had seen their caseloads become non-existent, came forward to help out. "There were dentists, radiologists, endocrinologists, pediatricians—they were all giving us time."

In the end, Abou-Chacra cultivated and assumed leadership of a team of 120 people, one-sixth of them doctors, which, over a three-month period, trained approximately 3,000 frontline workers across the Montreal suburb of Laval.

In spite of their enthusiasm and commitment, some of the members of this team had their own reservations at first. Would they be putting vulnerable family members at risk by taking part? "I told them you're protected, that following these practices is like having a shield. You're going to be very knowledgeable about COVID-19.' Every week, I would have Zoom meetings with them and give them the latest scientific news. They had more up-to-date information than most!"

Abou-Chacra also talked of the historical role they'd be playing. "I said 'You're not going to remember the pandemic like everyone else because you're going be part of it. You're going to leave a positive contribution and learn lessons that will last for years.'" Soon enough, they were making posters and putting together Facebook videos on handling personal protective equipment. "They were so creative and amazing. I still remember each and every one of them."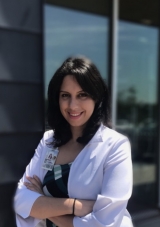 She also remembers the difficult conditions in some of the facilities they served. She tells the story of one worker in a long-term care home, who had become scared to tend to patients, many of whom were suffering from dementia. "This person was crying and telling me, 'I'm afraid to go in those rooms. But if I don't help them, they're not going to eat.'" After one-on-one training with Abou-Chacra, the worker was able to overcome this fear.
Abou-Chacra's interest in infection control began when she was working as a nurse in a rehab facility that came down with C. difficile. It had frustrated her to see a preventable mistake derail patient progress.

She pursued a Graduate Certificate in Infection Control from Université de Montréal. There, she studied past cases, such as the 1918 flu pandemic, and the SARS and Ebola outbreaks. She said that 2020 would provide new lessons for future students, adding that many people preparing for an outbreak were focusing on hospitals and not considering those working at the many seniors' facilities and how they might be able to spread a virus. "We never calculated for asymptomatic transmission by employees."

Her infection control investigations have included food-borne illnesses. One of those outbreaks, at a nursing home, confounded her. "Then six weeks later, the same episode happened," she recalled. "So, what was happening every six weeks? It was the cafeteria menu!" The clinical nurse specialist would soon discover the source of the outbreak in the kitchen: the pre-cooked eggs delivered to the facility had bacteria built up in their water.

Abou-Chacra says McGill taught her much of what makes her the investigator and team builder she is today, including how to make something from very little. "If you wait for the perfect conditions, you're not going to be able to make a decision." She says she follows the principles that she was taught—of safety, honesty and transparency—and tries to be clear and precise. "You can build a lot with that."

In looking at future infection control projects, Abou-Chacra is hoping to implement a fire-drill type of exercise for health care and long-term care facilities "But it's going to be very 2020. Those who are most knowledgeable about how to manage will stay home," she says, saying facilities in an outbreak need practice being run by unfamiliar staff. "Because this is what really happened. Managers got COVID-19." She is also designing an infection control certification program.

Abou-Chacra's specialists returned to their respective practices and students took over coaching in the summer. The program has since ended and frontline workers across her city of Laval are well versed in how to limit the spread of this disease. Her work is done for now, but this one nurse, the pied piper of infection control coaching, is continuing on her path to keep the system safe.

Artwork by Caroline Plouffe, « J'ai survécu à la Covid-19 » (I survived through COVID-19). 
November 2 2020