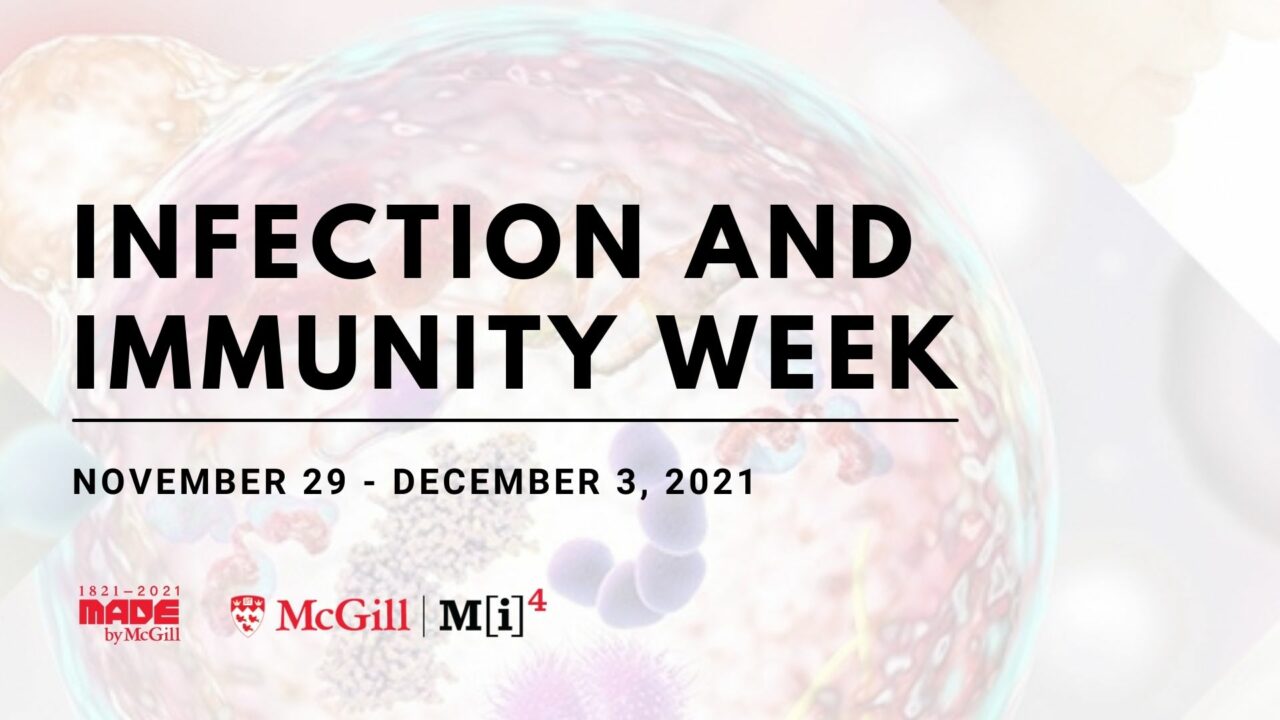 From November 29 to December 3, the McGill Interdisciplinary Initiative in Infection and Immunity (MI4) community of researchers will gather during Infection and Immunity Week, a McGill Bicentennial Signature Event. The six events celebrate innovation and excellence in infection and immunity research.
With international speakers from Germany and the United States, workshops and symposiums featuring world-leading experts, researchers have plenty to look forward to. And for the members of the MI4 community, a special in-person event (in compliance with all public health and university COVID-19 guidelines), will have a special importance: this will be the first time for many to meet in person.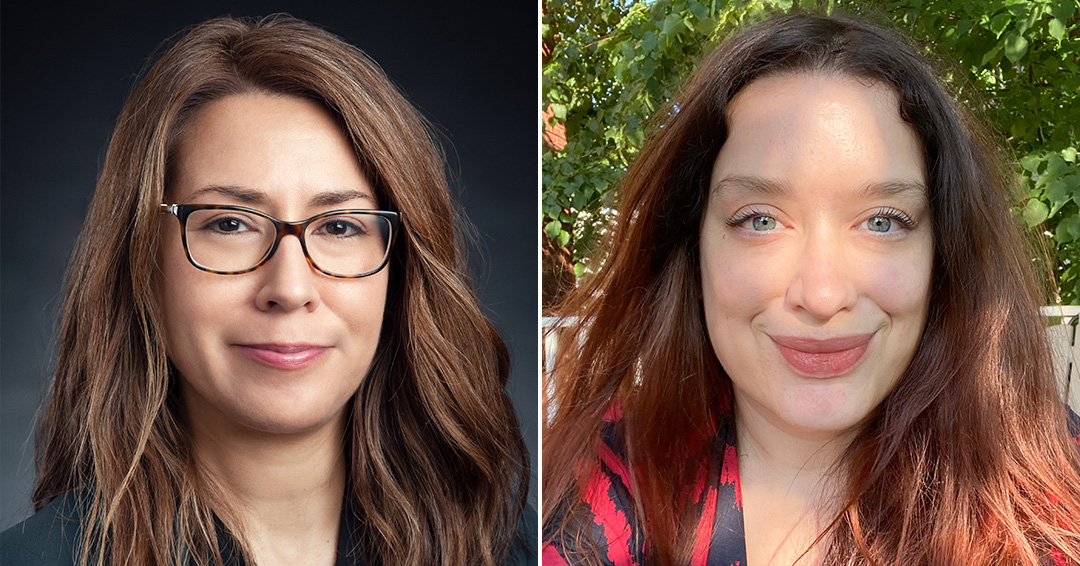 "I am looking forward to the opportunity to meet, in real life, some of the other researchers who are doing exciting work at McGill and beyond," explains April Rose, MD, PhD, a medical oncologist and clinician-scientist at the Jewish General Hospital (JGH), who set up her lab at the Lady Davis Institute and began her clinical practice at the JGH earlier this year.
"There are many ways in which the worlds of oncology, infection and immunity intersect and have important implications for clinical care. I know I have a lot to learn about the immune system from my colleagues within MI4."
Don Vinh, MD, a McGill University Health Centre physician and an Associate Professor at McGill's Department of Medicine and Department of Medical Microbiology says taking part in Infection and Immunity Week helps health professionals and scientists specialized in microbiology and immunology to cooperate, collaborate and learn from one another.
"There are so many common issues and challenges cutting across infection and immunity. This meeting provides an opportunity to learn from each other's knowledge, experience and expertise, and improve patient care and public health while advancing science," says Vinh.
Conversations between researchers can lead to 'outside the box' collaborations for researchers. This is especially true as members of the MI4 community are from various backgrounds, ranging from psychology to microbiology and engineering.
"As a tumour biologist with expertise in signal transduction, it is important for me to gain exposure to state of the art research which is focused on tackling infectious and immune threats in our society today," says Sonia del Rincón, PhD, an Assistant Professor at the Gerald Bronfman Department of Oncology of McGill University and Investigator at the JGH's Lady Davis Institute.
In addition to a keynote speaker viewing party for MI4 researchers, other Infection and Immunity Week events include a Student Research Day and various conferences presented with other units such as the McGill Antimicrobial Resistance Research Centre, the Helmholtz Centre for Infection Research, the JD MacLean Centre for Tropical Diseases, the McGill Centre for Viral Diseases and the McGill Centre for Microbiome Research.
"Infection and Immunity Week brings people together from diverse backgrounds with respect to areas of expertise, training level, and different perspectives as scientists, clinicians, trainees and patients. The most exciting ideas develop when we step outside of our comfort zones and learn from and collaborate with our colleagues with unique backgrounds," says Rose.
The topics on the discussion lists of the MI4 researchers are as diverse as their backgrounds.
"I would love to discuss the highly multiplexed imaging, such as spatial biology, that my lab is doing to explore the immune microenvironment of tumors, and how this technology can be leveraged to understand other diseases of inflammation," says del Rincón.
Rose expressed particular interest in attending the session on personalized infection medicine, on Monday, November 29.
"Medicine is becoming increasingly complex and in many contexts, there are no one-size-fits-all solutions. I look forward to hearing others perspectives on how to address and incorporate all of this heterogeneity between patients, microbes, etc. and develop personalized solutions."
Vinh intends to make the most out of every discussion with his colleagues.
"Where there is a gap, water flows into the gap and it can solidify, to close that gap. Where there is a barrier of knowledge, water, through its unwavering persistence, can erode that barrier," says Vinh.
"Every topic and every presenter will provide their golden nuggets of experience that will help other clinicians and scientists to address their own questions, even if the fields seem unrelated."
Infection and Immunity Week runs online from November 29 to December 3, 2021. Click here for details.
About MI4
The McGill Interdisciplinary Initiative in Infection and Immunity (MI4), brings together a group of more than 200 scientists and researchers, with the goal of developing new solutions for infectious and immune diseases and delivering these solutions to the patients and populations who need them most.
November 25, 2021