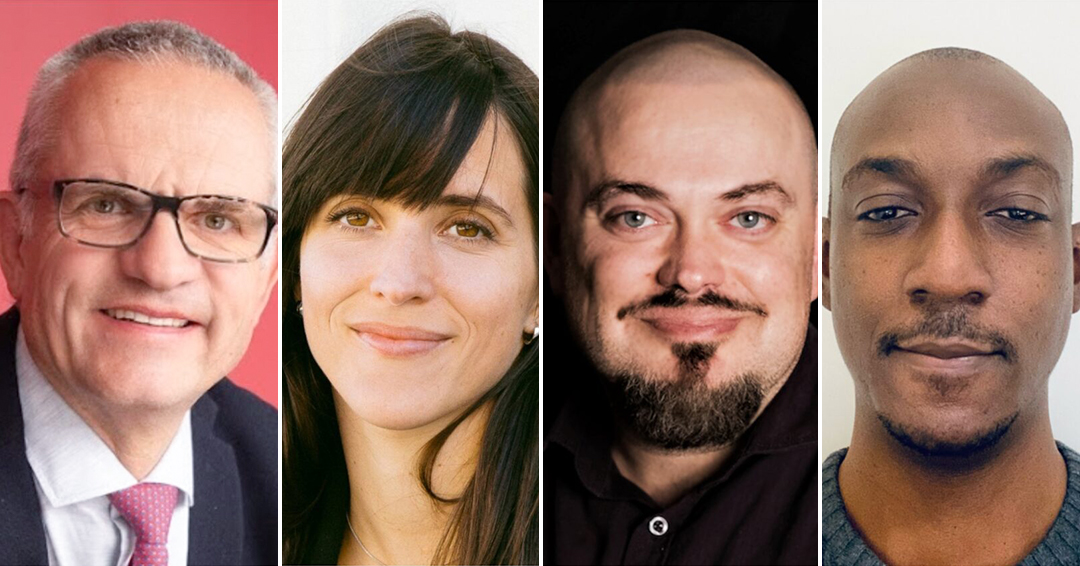 An international conference on advancing equity in genomics, hosted by McGill November 9-10, will showcase best practices and lessons learned from genomic studies in Quebec, Canada and globally
The completion of the Human Genome Project in 2003 was a scientific landmark that helped unlock the potential of genomics to provide real health benefits to people around the world. But the stark reality is that since that time research has failed to adequately include participants from diverse populations in research studies, or in the genomics research workforce. McGill researchers are working to close that gap, both in Canada and internationally.
"We have seen decades of observations in genetics and genomics that are now going into clinical applications that benefit patients enormously. The problem is 95 per cent of these observations have been based on people with a European background, and the benefits will go disproportionately to them," says Vincent Mooser, the Canada Excellence Research Chair (CERC) in Genomic Medicine, and Professor in the Department of Human Genetics, Faculty of Medicine and Health Sciences (FMHS), McGill. "There is a massive gap to fill in generating knowledge and making observations on non-European populations. The good news is more genomic studies of diverse populations are starting to happen and the applications from this knowledge will be more inclusive and benefit everyone, if this becomes standard practice."
Genomics leaders to share benefits of filling diversity gaps at McGill conference
To raise awareness about these critical gaps in genomics research and highlight the value of inclusion and diversity in better understanding the mechanisms of disease, improving health outcomes and promoting health equity, an international conference, Advancing Equity in Genetics and Genomics in Canada, was held in Montreal on November 9 and 10. The symposium was hosted by the McGill CERC in Genomic Medicine Program and the CIHR Institute of Genetics.
More than a dozen invited speakers presented best practices for making the genomics research enterprise diverse, inclusive and beneficial to all. Lessons learned from international research initiatives engaging with diverse populations were showcased, as genomic studies of diverse populations in Quebec and Canada. "In designing and organizing this symposium, our goal was to create a space where genomics researchers, clinicians, community members, research funders, knowledge users and industry representatives can come together to listen, talk and learn about this issue and help take diversity in genomics to the next level," says Claude Bhérer, Assistant Professor, Department of Human Genetics, FMHS, McGill, CERC in Genomic Medicine Program, and an organizing committee member along with lead organizer Professor Mooser.
Deep commitment to genomic research that promotes health equity
McGill has long been a leader in Canada and North America in the increasingly vital fields of RNA and genomic research, and genomic medicine, with a broad range of expertise in social, life and natural sciences. The university and its genomic leaders are deeply committed to being inclusive and working against genetic discrimination to close health gaps for diverse social groups.
"The Centre of Genomics and Policy at McGill, situated within the new Victor Phillip Dahdaleh Institute of Genomic Medicine, brings a social and ethical perspective that is embedded in all the Institute's research activities," says Yann Joly, Research Director of the Centre of Genomics and Policy, and an associate professor in the Department of Human Genetics. "When a new genomic research project starts, it will include people from diverse populations and backgrounds. That is the way to do genomic medicine so that it benefits not just one population group and doesn't exacerbate existing health divides but unites people and gives access to better health care and outcomes for all Canadians."
As an international university with an exceptionally diverse student population, McGill is well-positioned to ensure that teams working on genomics research are as diverse as possible and seek to include diverse participants in their studies. "Students constitute the largest part of the research workforce, and my interest is in encouraging students to actively use data from underrepresented populations," says Chief Ben-Eghan, a McGill PhD student and genomics researcher from Ghana. "Without these diverse data sets, we don't get a full snapshot of the etiology of a disease and that exacerbates health disparities in marginalized communities. By focusing our research on underrepresented populations, it also gives us an opportunity to discover variants that are specific to a particular population or that may be associated with a disease peculiar to that population."
New RNA therapies can be developed faster by including diverse data sets
McGill is also looking to build on its strengths in genomics, RNA research and precision medicine to develop new RNA treatments for different diseases. With the standard drug development model, it costs about $2 billion and over 10 years to develop a successful new drug. "Amazingly enough, most of the new drug targets found through genetics and genomics have been identified in non-European populations so far. RNA therapeutics developed from more diverse data sets have the potential to reduce the costs of drug development by twofold, shorten the duration of trials, and benefit large populations including non-European populations," says Mooser.
Canada and McGill are well-positioned to play an important role in the emerging field of precision and personalized medicine. "If we can find ways to develop these new clinical trials that are targeted to different population groups and different types of diseases, then we can develop effective new therapies much faster than with the traditional clinical trial model and know about adverse effects earlier," says Joly. "These are some of the promises that could be realized with genomics targeted to different populations and wouldn't it be amazing if genomics could show the way to other health disciplines about how we can make things better in health research and patient care."