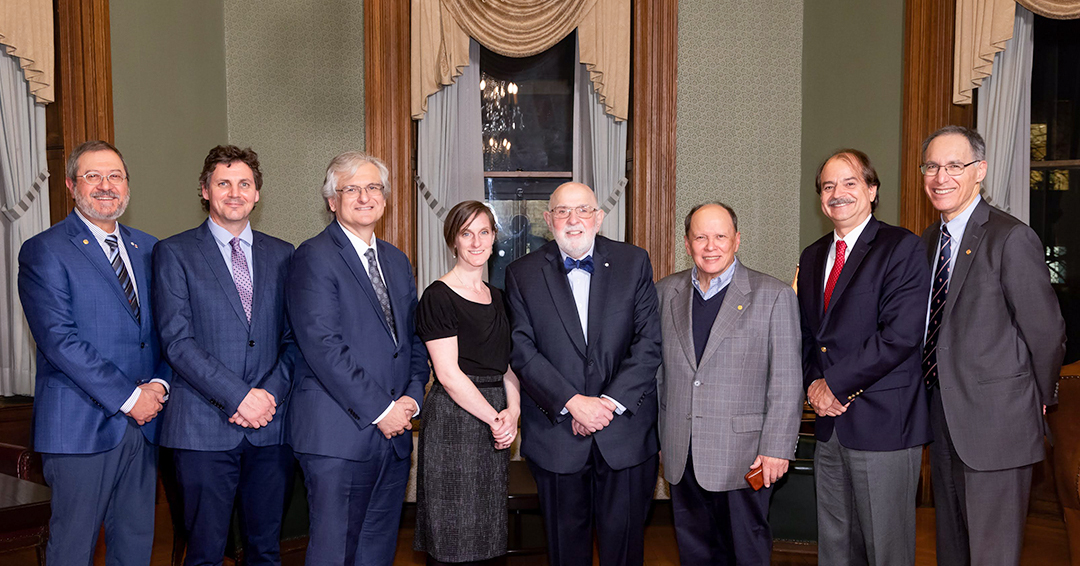 On November 28, 2022, the Gerald Bronfman Department of Oncology at McGill University hosted its sixth annual edition of its Distinguished Lecture and Awards Ceremony at the McGill Faculty Club.  
David Eidelman, MDCM, Vice-Principal (Health Affairs) and Dean of the Faculty of Medicine and Health Sciences opened the event and said that it was wonderful to see everyone in-person after hosting the event online for the past two years.  
This year, the keynote lecture was delivered by John Ioannidis, MD, Professor of Medicine, Epidemiology and Population Health, and by courtesy, of Statistics and of Biomedical Data Science at Stanford University. His presentation, titled "Reproducible research and useful evidence in the biomedical sciences," was well-received by the audience and led to a lively Q&A session.  
The keynote lecture was followed by an awards ceremony that celebrated the recipients of four departmental merit awards and the "Lifetime Achievement Award," awarded this year to former Dean Abe Fuks, Professor jointly appointed in the Departments of Medicine and Oncology and the Goodman Cancer Institute.  
Congratulations to all the laureates for their exceptional contributions to the Faculty and to our community:  
Please click on any photo below to launch a slideshow.  
(Photos by Owen Egan and Joni Dufour) 
Read the summaries of past editions of the 'Gerald Bronfman Department of Oncology Distinguished Lecture and Awards Ceremony' here