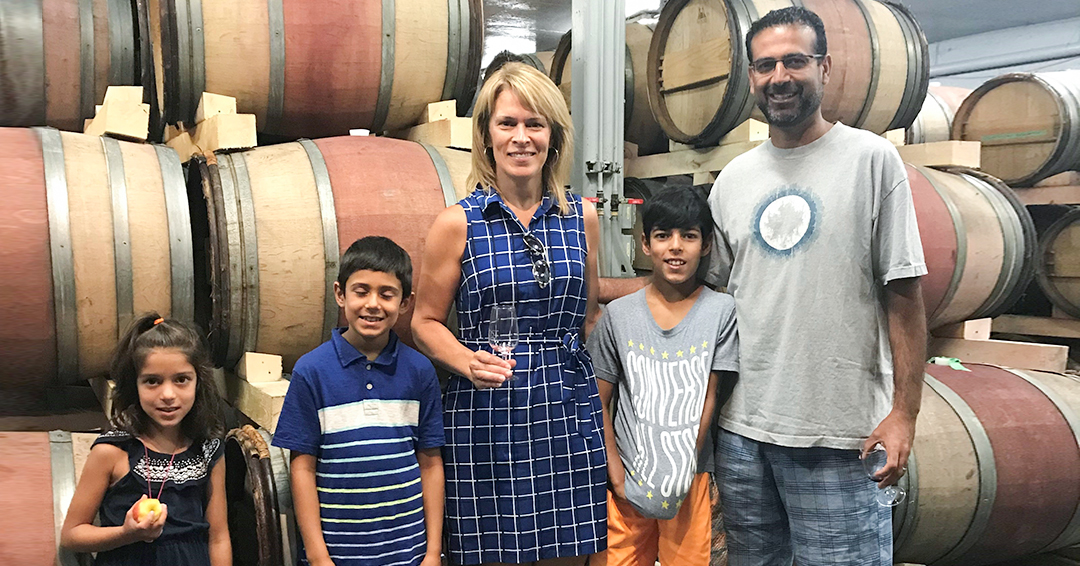 I am pleased to announce the appointment of Farhan Bhanji, MD, MSc (Ed), as Vice-Dean, Education, Faculty of Medicine and Health Sciences (FMHS), McGill University, effective August 1, 2022. Farhan replaces Annette Majnemer, PhD, who recently completed her second term in the position. I thank Prof. Majnemer for her visionary leadership, supporting the Faculty to further advance Interprofessional Education, promote educational innovation, research and scholarship while working to break down silos along the way.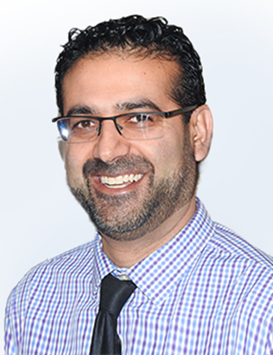 Farhan is an experienced and highly respected teacher and clinician who has been an educational leader at McGill and elsewhere for nearly two decades. A graduate of the medical school at the University of Western Ontario (now Western University), Farhan completed his clinical training in pediatrics, pediatric critical care and pediatric emergency medicine at McGill, as well as training in cardiac critical care, transport and extracorporeal life support at The Royal Children's Hospital in Melbourne, Australia. He later obtained an MSc in Health Professions Education from the University of Maastricht.
Farhan is a Professor of Pediatrics, Director of Education at the Steinberg Centre for Simulation and Interactive Learning (SCSIL) and an Associate Member of McGill's Institute of Health Sciences Education. At the Montreal Children's Hospital, he is an attending physician in the Pediatric Critical Care unit where he is also a Trauma Team Leader and ECMO physician.
He has served as Fellowship Director, Pediatric Emergency Medicine, and Director, Fellowship in Health Professions Education at McGill, and has supervised more than 70 fellows in pediatric critical care and pediatric emergency medicine, and 15 advanced trainees in medical education. Farhan has been recognized for his teaching with the Bernard and Paige Kaplan Award for Outstanding Clinical Teaching, the inaugural Richard and Sylvia Cruess Faculty Scholar in Medical Education, and the Faculty Honour List for Educational Excellence. In 2013, he was invited to be the Visiting Professor-in-residence at the Medical Education Development Center of Gifu University in Japan.
In 2016, Farhan received the Paediatric Academic Leadership – Clinician Educator Award from the Paediatric Chairs of Canada, and last year received a Faculty Award for Teaching Innovation for his supporting role in McGill's World Restart a Heart campaign, an immersive student-led educational program and social media initiative, which reached over 400,000 people.
At the Royal College of Physicians and Surgeons of Canada, Farhan is the Associate Director of Examination Strategy, supporting nearly 140 Exam Board Chairs and Vice-Chairs in delivering certifying exams in 68 specialties, as well as serving as a Clinician Educator for Simulation and CanMEDS.
His other professional responsibilities are many, including serving as a Resuscitation Education Lead for the Heart and Stroke Foundation of Canada. He is a Fellow of the American Heart Association, and recently served as the Chair for the Education Committee for Emergency Cardiovascular Care, which supports training for over 20 million learners worldwide every year. He is also the immediate past Chair and emeritus member of the Education, Implementation and Teams taskforce for the International Liaison Committee on Resuscitation (ILCOR).
An active researcher, Farhan's work has been funded by numerous organizations including the Canadian Institutes of Health Research and the Heart and Stroke Foundation, and he has authored more than 100 peer-reviewed publications with close to 10 000 citations and received multiple conference awards for top research and/or educational innovation. He has given more than 250 invited national and international presentations, and recently received, along with Ms. Niki Soilis, Education Manager, SCSIL, the national John G. Wade Visiting Professorship in Patient Safety and Simulation-Based Medical Education.
As Vice-Dean, Education, Farhan will lead the Faculty in all educational matters and ensure the continued development of its vision for teaching and learning. He will support the Faculty's major teaching programs, including nursing, physical and occupational therapy, communication sciences and disorders, medicine and the biomedical science degree programs, as well as the simulation, faculty development and accreditation missions.
Please join me in congratulating Farhan on his appointment to Vice-Dean, Education, and wishing him every success in this role.
David Eidelman, MDCM
Vice-Principal (Health Affairs) Dean of the Faculty of Medicine & Health Sciences