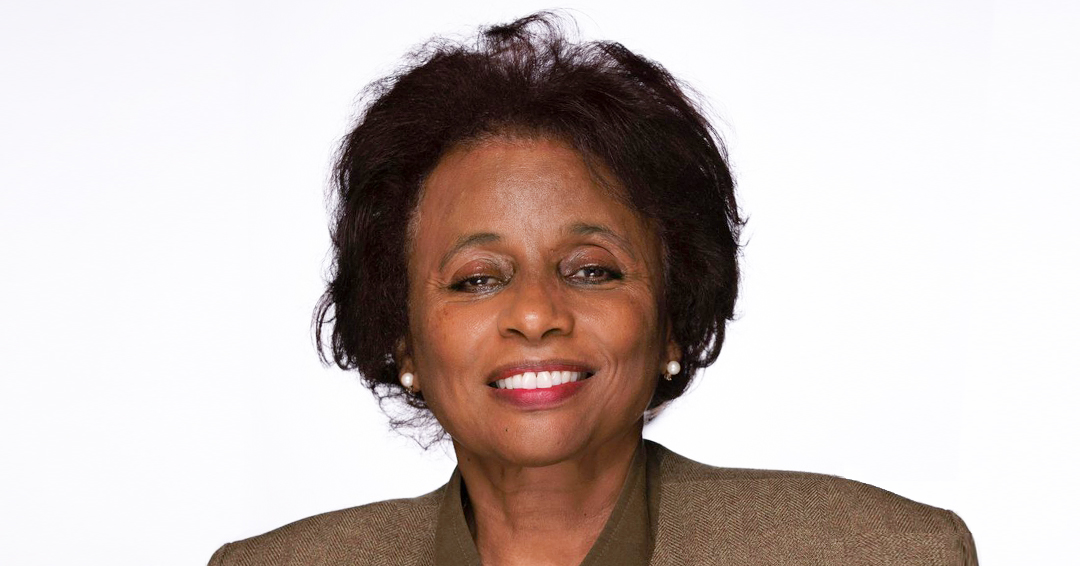 Dr. Teguest Guerma is a celebrated leader and advocate in infectious disease and global maternal and child health. She has had an illustrious career that has spanned numerous countries and fields. Her most recent role has been as the Founder and CEO of the LeDeG Midwifery Center in Ethiopia. Dr. Guerma will be the keynote speaker for McGill Global Health Program's annual Global Health Night event, taking place on Wednesday, November 9th at New Residence Hall and online. Please click here to register your attendance at Global Health Night if you have not done so already!
Ahead of Global Health Night, Dr. Guerma reflected on her experience and shared her perspectives on a career in global health.
Dr. Guerma, can you tell us a little bit about yourself and about your journey to becoming such a recognized figure in the field of global health.
I am a medical doctor and a specialist in Infectious disease. I started my career as a medical practitioner in Burundi, Africa when the first HIV cases were happening.  I diagnosed the first cases and I was the only infectious disease specialist there. At that time, diagnosing AIDS was a death sentence. When the Global HIV and AIDS department was established in Geneva, Switzerland, I was recruited as one of their youngest medical officers. From there, I became a leader in the Global HIV and AIDS Departments in Congo and in Nepal.
As you know [the outlook for patients with] HIV/AIDS was not changing. There was no treatment and I was very frustrated. I moved into politics as a WHO representative in Botswana and later to New York as the WHO Africa representative in the United Nations headquarters. It was then that I became an activist for HIV/AIDS treatment.
I was then recruited as an Associate Director for the Global HIV and AIDS Department  and co-led the WHO 3×5 initiative. In that role, we were successful in reviewing the guidelines for early and better HIV treatment and we transformed AIDS into a chronic disease.
I decided to take an early retirement from the UN and went back to Africa as the first African and female Director General of Amref Africa. I worked there for 5 years until I decided to go back home to Ethiopia. For 42 years, it was my dream to one day to go back to Ethiopia and support women, so I established a midwifery college in Ethiopia which trains rural girls to become midwives. I also established a Maternal Child Health center in collaboration with the college.
Your most recent accomplishment is founding the LeDeG Midwifery College and Maternal and Child Health Center with your own pension funds. Can you tell us about the mission of these organizations and what model they employ to make sustainable change in the community?
I knew that maternal mortality and infant mortality rates in Ethiopia were very high, especially in the rural areas. The model of LeDeG Midwifery College is to bring disadvantaged rural girls to school to train them to become midwives. They earn a Bachelor of Science and go home and serve their community for at least two years. We don't give them their degree when they're finished, until they go back to work where they came from.
When they go back home, not only do they serve as midwives in communities, but they also become leaders. They try to stop the harmful practices in reproductive health such as early marriage, female genital cutting, and delivering at home. They advise on family planning. They not only contribute to the reduction of maternal mortality, but also to improve reproductive health in that community. The girls have all gone back to their communities. We have an alumni group and we discuss regularly to discuss how they're doing and it works very well
On the other hand, my pension money is almost finished. I am fundraising from many donors but I also want this college to be financially sustainable. I've established a Maternal Child Health center that provides quality care at an affordable price. All the funds generated from the center will be used to train the girls so that I will not be donor dependent. At the same time, the center is used for clinical practice by the students.
Our training is not only about knowledge. It's about self-confidence and empowerment. At the beginning, the rural girls come to the capital and are so shy. At the end of the four years they go back completely transformed as an adult with a lot of confidence and become a leader in their own community.
Your training is in the field of infectious disease. How did maternal and child health become such a passion of yours?
I was a big baby and my mother had difficulty delivering me. Finally, they had to do a C-section, but I got a neonatal infection. At that time, they used all the antibiotics that they had, but it was not working and my mother was also getting sick. They decided to put all their attention on my mom and said, "Let the baby die because the mother can have another baby." But I didn't die, I survived. I always thought while growing up that I only survived because I was in the capital city and my parents had means to take me to a hospital the same day that I was born.
So many women and so many infants die in the rural areas of Ethiopia. That is the reason why I've always had a dream to come back and work in this field, even though it is not the field in which I am trained. If you have qualified and competent midwives, a woman shouldn't die while delivering a baby.
What do you think the next big challenge or barrier to advancing global health in the next 50 years will be?  
We need to have preparedness for the next pandemic that will be coming. COVID-19 came and many countries were not prepared for it and we lost so many people. The world needs to be prepared to face and control the future pandemics. We had H1N1 and it was not as serious as COVID-19. If we had prepared ourselves after that, we could have avoided what happened with COVID-19.
Do you think that countries are ready to collaborate together to prepare for the next pandemic after realizing how connected the world was during the COVID-19 pandemic?
You know we could have learned this lesson from HIV, but we did not. Instead, during the pandemic, everyone was hiding the vaccine for himself. The world is a global village. We need to have partnerships because we cannot protect ourselves. I think need to learn a big lesson and develop better partnerships.
There's a lot of discussion nowadays about decolonization of global health and making global health a more diverse space. Have you seen change in that regard throughout your career?
To work as a woman coming from a developing country in global health is not easy. There is maybe a little bit of progress, but it's still very difficult. Most of the global health programs are in the [global] north, but the problems are in the [global] south. Yes, there is a little bit more diversity, but the world still belongs to those who have the money.
What do you think is a way forward for increasing representation?
If we really want equity in global health, we need to involve those who have the problem. These people know the problem and how to solve it. We need a two-way partnership between the [global] north and the [global] south. That is the only way that we can have a really global health.
Working in global health can be very taxing. You work in very challenging conditions fighting challenges that sometimes seem insurmountable.  How have you managed to maintain your personal wellbeing & prevent burn-out throughout your long career.
 It's not easy. I raised my two children by myself, I had a career, and I travelled all over the world. You need to be a strong woman to do that. You also need to have passion and a dream. I'm a very passionate person and I love my work. But it can still be very stressful and you need to know how to manage that. You need to have a work-life balance by really 'turning the page' when you go home. When you go to work, it's work and when you go home, it's home. You shouldn't mix the two. I used to do many things, such as yoga, to be able to 'turn the page' when I got home and not mix family life and work.
That's an important message for everyone. What else do you wish early career professionals and students at McGill knew about pursuing a career in global health?
 I think global health students should have passion and big dreams to achieve results for the whole world. They also need to work very hard in a disciplined manor. In global health, you also need to have values and principles. You will be working with many actors and they may not respect your values or principles, You know you need to know your limit and when it is not respected, you need to quit. That's how I've lived and I'm very proud of it.
Thank you Dr. Guerma for speaking with me today. We look forward to hearing more about your experience on Global Health Night on November 9th.
This story originally appeared in Perspectives on Global Health