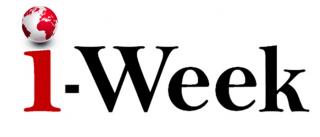 I-Week is designed to highlight, and celebrate, the international and multicultural nature of the McGill community.  Specifically, it is an opportunity for our community to engage in meaningful dialogue on international and intercultural relations; to develop an appreciation for the diverse forms of cultural expressions on campus; and to broaden intercultural awareness and understanding.

Over 35 activities, events and exhibits are planned!

Where can I learn about the different exhibits, events and activities that make up i-Week 2014: McGill Without Borders?
On the i-Week page of the International Student Services website
On the i-Week Facebook event page
Through Twitter updates immediate prior to – and during – i-Week (#i-week2014)
How do I participate?

All events are open to McGill students, faculty and staff and attendance is on a first-come, first-served basis.

February 7, 2014

Dec.8-12.13