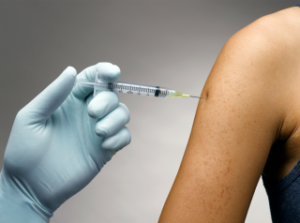 Sexual behaviour of teenage girls does not appear to have been affected by routine human papilloma virus (HPV) vaccination, according to a large study published in CMAJ (Canadian Medical Association Journal).

"These findings suggest that fears of increased risky sexual behaviour following HPV vaccination are unwarranted and should not be a barrier to vaccinating at a young age," write  Leah Smith, a former McGill University PhD student in the of Department of Epidemiology, Biostatistics, and Occupational Health, and Prof. Linda Lévesque, of Queen's University, Department of Public Health Sciences, with co-authors.

Since 2006, the HPV vaccine, which protects against four types of the human papilloma virus that cause 70% of cervical cancers and the majority of anal and genital warts, has been licensed in almost 100 countries, including Canada. Many of these countries have national HPV vaccination programs to protect young girls against the virus before they become sexually active. However, there are concerns that the vaccine may make girls engage in riskier sexual activity through a false sense of security that they won't contract sexually transmitted infections.

This large study looked at a cohort of 260 493 girls, of whom about half (128 712) were eligible for Ontario's Grade 8 HPV vaccination program during the first two years it was offered (2007/08 and 2008/09). The researchers followed the girls until Mar. 31 of Grade 12 or their death, if applicable. The study outcome was a combination of pregnancies and non–HPV-related sexually transmitted infections, which were used as proxies for sexual behaviour.

About 6% of the girls became pregnant or contracted a sexually transmitted infection between Sept. 1 of Grade 10 and Mar. 31 of Grade 12, with 10 187 pregnancies and 6259 cases of non–HPV-related sexually transmitted infections. Just over half (51%) of the eligible girls received all 3 doses of the HPV vaccine in Grades 8 and 9. Girls born January to March were consistently more likely to become pregnant or contract a sexually transmitted infection than those born later in the year, which indicates "the importance of controlling for birth timing in the analyses," state the authors.

"Neither HPV vaccination nor program eligibility increased the risk of pregnancy and non–HPV-related sexually transmitted infections among females aged 14–17 years," write the authors.

Data were obtained from population-based databases at the Institute for Clinical Evaluative Sciences (ICES).

This is the largest study on the association between HPV vaccination and proxies for sexual behaviour. The only other study on this topic, which was conducted in the United States, involved 1398 girls and reported similar results.

"The results of this study can be used by physicians, public health providers and policy-makers to address public and parental concerns about HPV vaccination and promiscuity," the authors conclude.

Effect of human papillomavirus (HPV) vaccination on clinical indicators of sexual behaviour among adolescent girls: the Ontario Grade 8 HPV Vaccine Cohort Study
, by Leah M. Smith, Jay S. Kaufman, Erin C. Strumpf, Linda E. Lévesque is published in CMAJ.
http://www.cmaj.ca/lookup/doi/10.1503/cmaj.140900
Related coverage
Toronto Sun

Yahoo News

CBC News

The Times of India
December 10, 2014