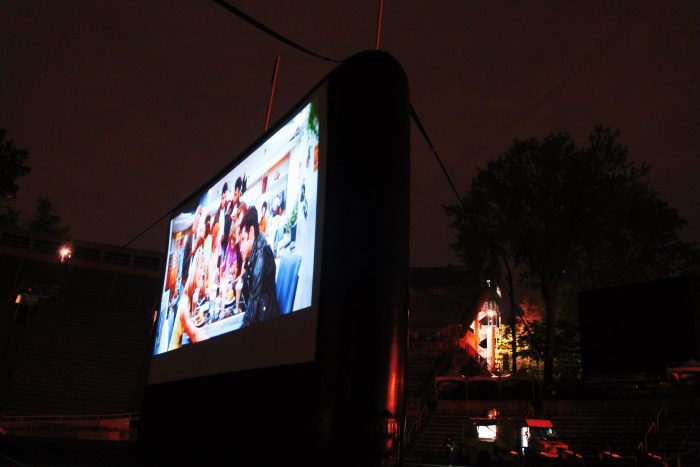 By Michelle Stoopler, McGill Medical student

For one special night this past June, Percival Molson Stadium was abuzz with movie fans rather than its usual audience of football fans.

Over 350 people attended a Night at the Stadium, in support of the Montreal Children Hospital's oncology department. There were snacks and refreshments on sale, courtesy of food trucks Le Cheese and Gaufres et Glaces, as well as a silent auction. The night culminated with the screening of the film Grease on a massive screen in one of the field's end zones.

The event was descibed as the highlight of the year by the group of McGill Medicine students responsible for putting it together in recognition of the importance of giving back to a cause near and dear to their hearts.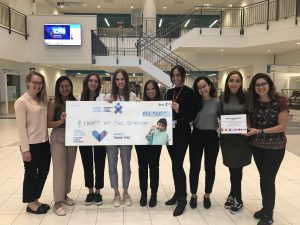 "It was important for us to raise awareness about childhood cancer, as cancer is the most deadly disease among children from six months to young adulthood," said Lea Sultanem, a third-year medical student and member of the organizing committee. "We hope that our event's contribution will help children diagnosed with cancer, as well as their families."

The event raised over $14,000 in support of children dealing with pediatric cancer, thanks in large part to the generous donations and support from charitable sponsors and event attendees. The cheque was officially presented to representatives of the Montreal Children's Hospital Foundation on Wednesday August 28.

In light of such a successful event, the organizing team is looking forward to holding another fundraising event next year.
September 3 2019