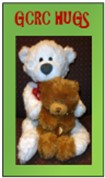 Dear Friends and supporters of the Rosalind and Morris Goodman Cancer Research Centre,

Sadly we all know someone personally who has been affected by cancer.  It is a terrible disease and the researchers at the Goodman Cancer Research Centre continue to uphold the Centre's endeavor to make cancer a disease of the past.

The Goodman Cancer Research Centre has created a non-profit group of 25 volunteers, GCRC HUGS FOR HOPE.

The team of volunteers create new, handmade full size artic-fleece pillow blankets that will be donated to cancer patients, for children, teens and adults who have been recently diagnosed with cancer and are currently going through treatment.

One of the side effects of chemotherapy is being cold even in the warm summer months. These full size blankets not only provide much needed warmth during treatment but also let your family members and friends know that they are not alone, providing comfort, hope and encouragement.

Just knowing that someone cares and that someone took the time to make a blanket provides reassurance that they are not alone.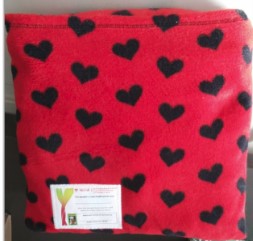 The blankets come in various sizes for toddlers, teens & adults and in extra-large.  The blanket conveniently folds into a pillow and can easily be taken anywhere.

GCRC HUGS FOR HOPE is working closely in collaborations with associate members of the Centre and local hospitals to donate the blankets free of charge to cancer patients.

How can you get involved?
By purchasing a blanket to donate to a family member or friend who is going through treatment.
Or purchase a blanket for yourself or as a gift to raise funds
This is a non-profit venture.  All proceeds from the sale of the GCRC HUGS blankets and any donations received will be reinvested to purchase more material and supplies to make and donate more blankets to patients.

To donate or purchase a blanket please contact GCRC HUGS FOR HOPE: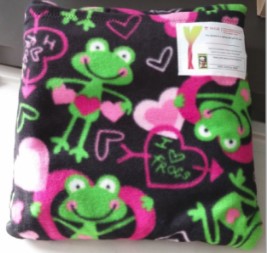 If you are interested to join the GCRC HUGS FOR HOPE volunteer group to make blankets please contact Petra or Jo-Ann.
"One day someone is going to hug you so tight,
that all of your broken pieces will stick back together"
by Anonymous
Please join us for the 2nd Annual Holiday Sale in the McIntyre Building, 5th floor (in front of the elevators)
on Friday, December 4th from 11:30 AM to 2:00 PM