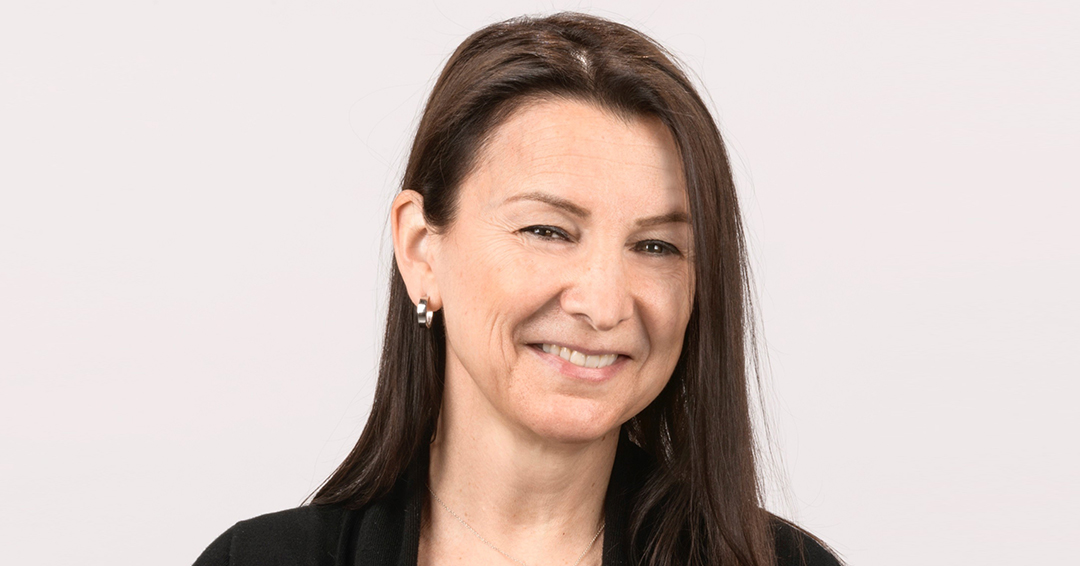 We are pleased to announce the appointment of Gabriela Ghitulescu, MDCM, as Assistant Dean, Accreditation, Postgraduate Medical Education (PGME) in the Faculty of Medicine and Health Sciences at McGill University. Dr. Ghitulescu replaces Kenneth Doyle, MD, who served as Assistant Dean in an interim capacity for the past year. We thank Dr. Doyle for bringing his knowledge and experience to this position, having served as the first Director of Accreditation in PGME from 2009 to 2014.
Dr. Ghitulescu is a graduate of McGill's Medical School. After obtaining her MDCM degree, she completed her General Surgery residency at McGill, during which time she also worked for one year as a research fellow at the Montreal Children's Hospital. She continued her studies at Penn State University in Allentown, Pennsylvania, where she completed a Colon and Rectal Surgery Fellowship. Following that, she returned to Montreal to do a Minimally Invasive Surgery Fellowship at McGill.
In 2002, Dr. Ghitulescu joined the Division of General Surgery at the Jewish General Hospital as a Colon and Rectal Surgeon. She is an Assistant Professor of Surgery at McGill, and from 2017 to 2021, was the Assistant Program Director of the General Surgery Residency Program. She has also served as Program Director of the Surgical Foundations Training Program at McGill since 2020.
Dr. Ghitulescu's areas of interest include minimally invasive surgical treatment of colorectal cancer, inflammatory bowel disease and other benign conditions; endoscopy; and treatment of anorectal disease. Her main research interests are in the fields of Enhanced Recovery After Surgery and outcomes research.
Dr. Ghitulescu is a Fellow of the Royal College of Surgeons of Canada, and a member of the Canadian Society of Colon and Rectal Surgeons, the Society of American Gastrointestinal and Endoscopic Surgeons and the American Society of Colon and Rectal Surgeons. More recently, she became a member of both the Canadian Society for Physician Leadership and the Association for Surgical Education.
Dr. Ghitulescu has co-authored 30 peer-reviewed publications and has collaborated on more than 100 abstracts and conference presentations. She has been recognized for her teaching with both the General Surgeon Excellence in Teaching Award and the Outstanding Teacher Award, Postgraduate Surgical Education.
Reporting to the VP-Dean, Dr. Ghitulescu will direct accreditation of all McGill postgraduate medical training programs and will oversee PGME accreditation at an institutional level, helping to ensure that programs adhere to the standards set by the Canadian Residency Accreditation Consortium (CanRAC) – comprised of the three residency education accrediting colleges in Canada: Royal College of Physicians and Surgeons of Canada, College of Family Physicians of Canada (CFPC) and Collège des médecins du Québec (CMQ) – and its Canadian Excellence in Residency Accreditation (CanERA) accreditation program. She will also represent McGill postgraduate medical education in Quebec and across Canada.
Please join us in welcoming Dr. Ghitulescu as the new Assistant Dean, Accreditation, and in wishing her every success in this role.
David Eidelman, MDCM

Vice-Principal (Health Affairs) Dean of the Faculty of Medicine and Health Sciences

Regina Husa, MD

Associate Dean Postgraduate Medical Education and Professional Affairs