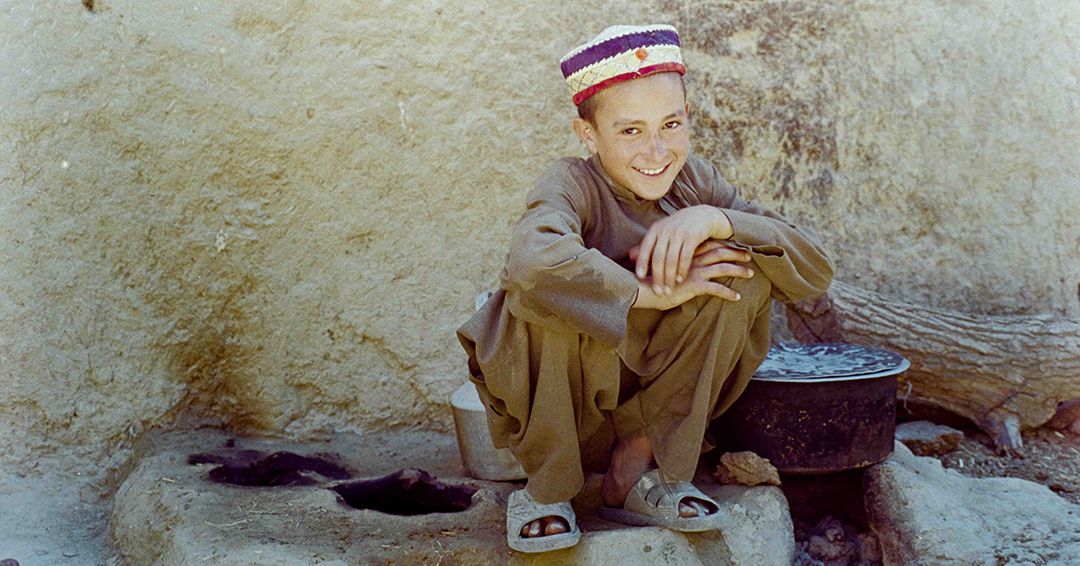 McGill alumna's drive to make a difference led her across Canada and deep into rural Afghanistan, developing a creative and empathetic approach to health care she pursues to this day.
"I yearned to be a modern-day Florence Nightingale—a doctor who would fly to far-flung parts of the world and do good," Dr. Maureen Mayhew (BSc'82, MDCM'86) says of her youthful ambitions. Over the course of her career, her work and research have focused on access to care by underrepresented groups in Canada and across the world, tackling global issues such as maternal and child health, infectious diseases, food security and the provision of health care in conflict zones. She gives credit to the late Dick MacLean, MD, of the J. D. MacLean Centre for Tropical Diseases, and Brian Ward, MDCM, Professor of Medicine at McGill and senior scientist at the Research Institute of the McGill University Health Centre, for helping her formulate a path leading to her dream.
Dr. Mayhew's career in global health began in remote parts of Canada. In 2000, she joined Médecins sans Frontières (MSF), an experience that spurred her to complete a master's degree in Health Policy & International Health at Johns Hopkins University. More recently, she added Mind/Body medicine techniques and leadership coaching to her toolbox. In addition to her clinical work, Dr. Mayhew is a Clinical Professor at the University of British Columbia and owner of a life and leadership coaching business. Her memoir, Hand on My Heart: A Canadian Doctor's Awakening in Afghanistan (2023), recounts her experience as a foreign, female physician in a war-torn country and reflects on her personal awakening and her journey towards valuing difference.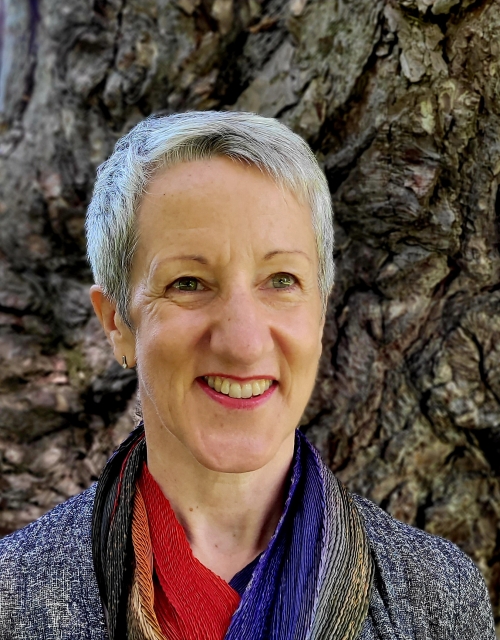 Working in remote parts of Canada
Medical school equipped Dr. Mayhew with a toolbox of knowledge, thought processes and techniques to practise medicine in rural and remote settings. As a first-year family practice resident, she flew north of the Arctic Circle in the Northwest Territories where she envisioned a style of practice that suited her. The doctors in remote villages taught her to provide care without relying on many investigations or specialists, supports that are so commonly available to urban doctors. This kind of experience, and others like it, expanded her skills to the point that she became confident with her clinical assessments, treatment plans and strategic follow-ups, core elements of rural and remote healthcare provision. For the first 10 years of her career, she worked in remote parts of nine Canadian provinces and territories. Sometimes, Dr. Mayhew was the only doctor in town and was on call in what felt like the middle of nowhere. She learned to trust her ability to work through whatever the presenting issues and to call for advice when needed. With her growing set of skills, she eventually served a broad range of patients—immigrants, refugees, Inuit, Metis and First Nations in Canada and other cultures abroad.
Her experience in Afghanistan
When Dr. Mayhew applied to MSF, "It felt like home," she says. But things did not develop as she expected. MSF offered her a placement in Afghanistan, the only place she had planned to refuse. And yet, through several conversations, they convinced her to take a chance. She spent the next nine months in a rural province in Taliban-occupied Afghanistan where phones, Internet, and televisions didn't exist. Roads were dirt tracks and everyone but MSF and the Taliban travelled on foot or by animal. Ambulances and laboratory equipment in such a place where the closest hospital was one day's drive away were just a dream.
At the time, most educated people had fled the country, in which women and girls were not allowed to work or go to school—conditions that were implemented once again by the Taliban in 2022. In 2000, women and girls had limited access to health care because of cultural beliefs and customs that made practising medicine as Dr. Mayhew knew it impossible. For example, during a cholera epidemic, she adapted health messages to address the fact that most of the Afghans she met didn't understand germ theory. To do this, she and a local doctor scoured the Quran for passages that emphasized the importance of handwashing and consuming clean water. A local mullah helped them create impactful health messages that were posted in mosques, shared by volunteers in households, and even bellowed by a town crier in the bazaar several times per day. In short, they did what it took to adhere to Taliban rules and cultural norms while getting the job done.
Dr. Mayhew's focus was to provide care to mothers and children. Under such strict religious rules, contraception was a delicate topic. "In the villagers' way of thinking, births were all about Allah, and you don't influence or interfere with Allah's will," she explains. Again, she turned to the Quran, where she identified that "birth spacing" was acceptable if she emphasized that the purpose of it was to produce healthy babies. In later work, Dr. Mayhew was involved with many other facets of health care such as building remote clinics, training midwives and doctors, and eventually developing national maternal and child health strategies and policies. Thanks to a prodigious international effort during the decade she worked in Afghanistan, maternal and child mortality statistics were cut in half.
But what Dr. Mayhew is most proud of is to have modelled what an educated woman is capable of accomplishing. She thinks this inspired fathers to send their daughters to school—an effort she considers as "having a lasting impact even when current events in Afghanistan threaten to destroy many of the recent gains."
Lessons learned
Dr. Mayhew returned to Afghanistan a total of eight times. There, she realized the value of slowing down and noticing details. She learned to converse in Dari, an Afghan language related to Persian, which opened doors to relationships that otherwise would not have flourished. The warmth and openheartedness of the people she met inspired her to return again and again. She appreciated that their communities and religion helped keep them sane when times were unbearable and became aware of many kinds of supports that could augment the effects of Western medical practice: as Dr. Mayhew explains, "At times, I prescribed prayer because I knew it would help people." Recognizing that some villagers' exceptional strength stemmed from their perceptions, their religion, their rituals, and their strong sense of community, Dr. Mayhew later developed an interest in Mind/Body Medicine which led her to organize patient groups in her practice. She also became adept at taking calculated risks. For example, when she found out one year that Eid and Christmas Eve would occur on the same day, she arranged for the Afghan staff in the conservative village where she was living to share a feast with her and the other foreigner. It was a huge success!
Ultimately, working in Afghanistan inspired a lifelong commitment to practising medicine creatively, in ways that value and honour differences across cultures and other groups. "If people can switch their perspective on difference and see it as a strength," Dr. Mayhew concludes, "I think the world would be a better place."