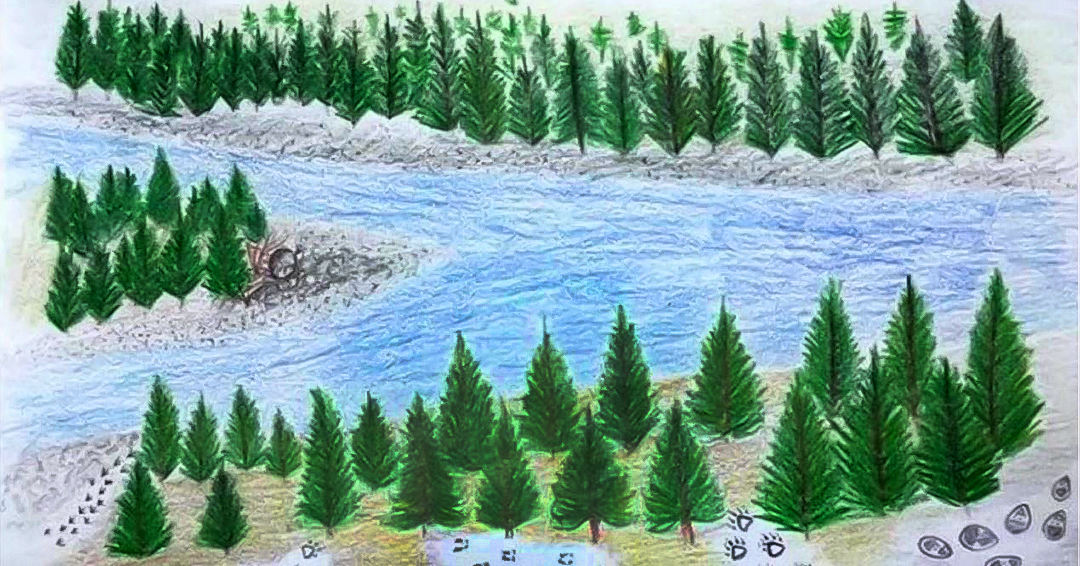 Faculty Helping Faculty peer-support session recently explored how faculty members can take concrete action on Truth and Reconciliation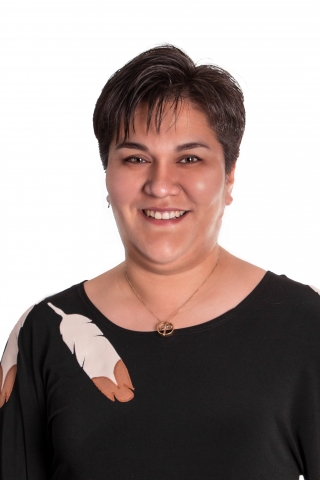 Acknowledging the atrocities of the past and the intergenerational trauma it spawned is a key step for any faculty member who wants to collaborate with First Nations, Inuit and Metis communities or to help in the reconciliation needed between Canada and its Indigenous peoples. That was the message Glenda Sandy, Naskapi-Cree nurse and Associate Member of the Ingram School of Nursing, had for the dozens of faculty members who joined her lunch hour online Faculty helping Faculty peer support session "The Truth first ᑕᑈᐅᓐᓂᔅᑎᒻtaapwaaun niistim: Responding to the Truth and Reconciliation Commission Calls to Action in our teaching, research and everyday lives," on October 20.
In her session – organized by the Academic Affairs Office of the Faculty of Medicine and Health Sciences as part of its Faculty Helping Faculty (FHF) series – Ms. Sandy explored why Indigenous communities want their truths to be recognized, offering an overview of the challenges they have faced since colonization and the mechanisms in place, such as the Truth and Reconciliation Commission, to try to heal and correct injustices. She also offered advice on approaching these communities, which means not looking at potential collaborations as simply helping a population but really collaborating with communities.
"If you're going to be working with Indigenous people you have to recognize their strengths," said Ms. Sandy, who emphasized that coming together means seeing what each brings to the table.
Ms. Sandy, who is originally from the Naskapi community of Kawawachikamach near Schefferville, likens her own life and those of other Indigenous individuals as having to paddle on two separate rivers. The lower river represents the Indigenous worldview, rich in history, traditions and values and the upper river represents western worldview that includes her own accomplishment of becoming a nurse.  But the two rivers will only flow into one, she said, if people acknowledge the truth of the past in order to work towards reconciliation. "With some versions of truth being argued against at different levels, there is a blockage at the upper river. The flow is slowed down by semantics."
For the last five years, Ms. Sandy has been acting as an Indigenous Nursing consultant for the Ingram School of Nursing (ISoN). Telemachus Steering Committee member Lia Sanzone, Associate Professor and Program Director for both the Bachelor of Science (Nursing) and the Nursing Peer Mentorship Programs, noted that Ms. Sandy's interventions have given nursing students important perspective. "The students need to be aware of the history of our Indigenous patients. Their unique perspective of the medicine wheel in regards to healing is crucial when we care for them in the hospital or community," she says.
For last week's workshop, Ms. Sandy asked breakout groups to reflect on how they – as clinicians, researchers and academics – could help advance the Truth and Reconciliation Commission's calls for action.
Participants brainstormed; here are a few ideas they came up with:
Identify barriers to Indigenous patient care, particularly in outpatient settings;
Get the health care system to recognize and utilize physician navigators in the community that can help link patients in hospitals to their communities within the urban Indigenous population;
Identify partners in the Indigenous community;
Organize educational events, where those working with Indigenous people could share their research.
In an interview with Health e-News after the workshop, Ms. Sandy suggested that people who want to know more about collaborating with Indigenous peoples and communities should simply ask questions, adding that humility is one of the seven traditional teachings that are common to many Indigenous cultures. In that same vein, she said her own advice is a drop in the ocean of Indigenous knowledge. "I'm here to see how we can work together," she said. "And at the end of the day, that's all that matters."
To view Glenda Sandy's presentation slides, please visit the Faculty Helping Faculty page.
Glenda Sandy will also be a panellist in the upcoming Bicentennial Holmes event titled "Truth and Reconciliation in Practice: Creating a culturally safe environment for Indigenous community members, health professionals and learners". To register or read more, visit our Holmes page.