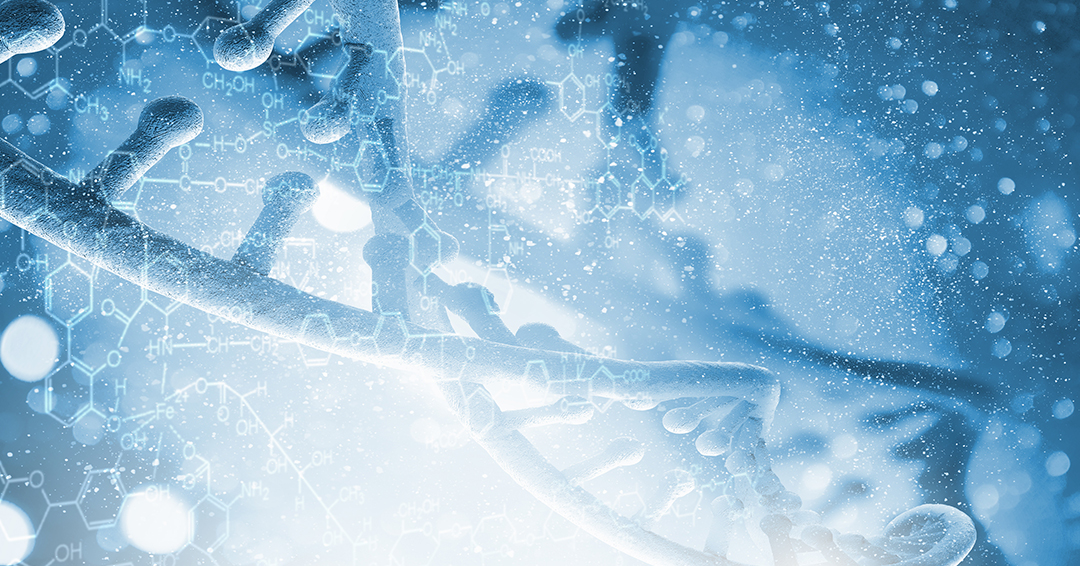 Projects cover a wide array of research fields, including agriculture, oncology, and screening for new antibiotics
Today Genome Quebec announced the results of its Genomic Integration Program, Human Health Stream competition. Five McGill teams from a diverse array of fields were awarded funds, totaling nearly $1 million. One of the defining features of this program is the requirement that institutional applicants must also have an external non-academic partner, thus supporting program goals of stimulating the Quebec economy and encouraging the use of genomic technologies in the Quebec healthcare system.
"For the past twenty years, genomic research has been a major activity in Quebec, and the expertise and leadership of McGill researchers have been a pillar of this growth," said Martha Crago, Vice-Principal, Research and Innovation, McGill University. "This latest round of funding underlines the strength of our contributions to this field, as well as the breadth and depth of our intellectual community."
The following five projects were selected by Genome Quebec:
1. New software to screen antibiotics that act on RNA
Principal Investigator (PI): Maureen McKeague, Canada Research Chair in Genomic Chemistry, Tier II, Assistant Professor, Department of Pharmacology & Therapeutics, Faculty of Medicine and Health Sciences, Department of Chemistry, Faculty of Science
(Co-Application/Co-PI: Tony Mittermaier, Associate Professor, Department of Chemistry)
Partner: Molecular Forecaster Inc.
Summary: Bacterial resistance to antibiotics is one of the top ten global public health threats facing humanity, but antibiotics that target bacterial RNA are an untapped strategy in part because of the lack of software options to accelerate their discovery. To address this problem, McGill researchers are collaborating with the Montreal-based company Molecular Forecaster Inc. to develop software that enables rapid virtual screening of new RNA-targeting antibiotics.
2. Antibody characterization through Open science
PI: Peter S. McPherson, Distinguished James Professor, Department of Neurology and Neurosurgery and Anatomy and Cell Biology.
Partner: YCharOS Inc.
Summary: Antibodies are critical components of our immune system because they have the unique ability to recognize any other protein, human or viral, with great specificity. Scientists take advantage of this property to generate antibodies for research, as the antibodies can recognize any specific protein from complex mixtures of proteins such as those found in a human cell. This project aims to develop a third-party antibody characterization entity that uses standardized operating procedures to assess and compare antibody performance, which will enhance the reproducibility of scientific data.
3. Towards single-cell metabolomics: uncovering the metabolic heterogeneity and architecture of solid cancers
PI: Peter Siegel, Full Professor, Department of Medicine, Full Member, Rosalind and Morris Goodman Cancer Research Centre, Associate Member, Departments of Biochemistry, Anatomy and Cell Biology and Oncology
(Key Collaborator: Julie St-Pierre, Department of Biochemistry, Microbiology and Immunology, Ottawa Institute of Systems Biology, Faculty of Medicine, University of Ottawa)
Partner: Agilent Technologies Inc.
Summary: The field of "Metabolomics" is dedicated to studying and measuring cellular metabolism through information-rich technologies, such as mass spectrometry. While protocols that measure gene expression or protein levels have been adapted to single cell analysis, researchers currently can only measure metabolites within bulk cell populations or tissues. However, to understand complex phenotypes at the level of an individual cell, single-cell metabolomics methods are required. The overall objective of this project is to develop a workflow for the measurement of targeted metabolites at a single cell resolution in cancer cells.
4. Using Whole Genome Sequencing to Build a Bridge Between Human Exposure to Antimicrobial Resistant Foodborne Pathogens and the Resulting Burden of Disease and Associated Healthcare Costs: The Case of Chicken
PI: Paul J. Thomassin, Full Professor, Agricultural Economics Program, Faculty of Agricultural and Environmental Sciences
(Key Collaborators: Dr. Richard J. Reid-Smith, Veterinarian and Epidemiologist Public Health Agency of Canada; Dr. Jane Parmley is a veterinarian, epidemiologist, Associate Professor, Department of Population Medicine at the University of Guelph; and Dr. Eduardo Taboada, Genomic Epidemiology Research Unit, National Microbiology Laboratory).
Partner: Public Health Agency of Canada
Summary: The problem of antimicrobial resistance (AMR) through the food supply chain is a national and international problem that has major negative health and economic implications. In 2018, resistant bacterial infections were responsible for over 14,000 deaths and had associated healthcare costs of $1.4 billion in Canada (CCA, 2019). The Public Health Agency of Canada and its partners have developed an integrated assessment model (iAM.AMR) which models the potential human exposure to resistant bacteria from the food supply chain. This project will integrate whole genome sequencing information into the iAM.AMR model to better estimate the human exposure to antimicrobial resistant bacteria and the costs associated with the AMR burden of disease from chicken consumption.
5. Assembly of a massive data set to train a predictor of a small molecules targeting RNAs
PI: Jérôme Waldispühl, Associate Professor, School of Computer Science
Partner: Takeda Pharmaceutical
Summary: Ribonucleic acids (RNAs) is a broad, yet underexploited, class of drug targets. Up to 70% of our genome encodes for RNAs, but only a tiny fraction of current pharmaceutical molecules is targeting them. Mining this resource is a daunting task, however, far beyond the capacity of classical physics-based computational simulation tools traditionally used to identify new drug candidates. This project will use molecular docking software and massive experimental assays to build a comprehensive training set for our small molecule RNA binding predictor. The resulting software will be validated and exploited with commercial partner Takeda Pharmaceutical.
About Génome Québec
Génome Québec's mission is to catalyze the development and excellence of genomics research and promote its integration and democratization. It is a pillar of the Québec bioeconomy and contributes to Québec's influence and its social and sustainable development. The funds invested by Génome Québec are provided by the ministère de l'Économie et de l'Innovation du Québec (MEI), the Government of Canada, through Genome Canada, and private partners. To learn more, visit www.genomequebec.com
Contact Information
Contact: Frédérique Mazerolle
Organization: Media Relations Office, McGill University
Office Phone: (514) 398-6693
Mobile Phone: (514) 617-8615
Secondary Contact Information
Contact: Junji Nishihata
Organization: Research and Innovation, McGill University
Office Phone: (514) 398-3400
Mobile Phone: (514) 839-7030
June 22, 2021