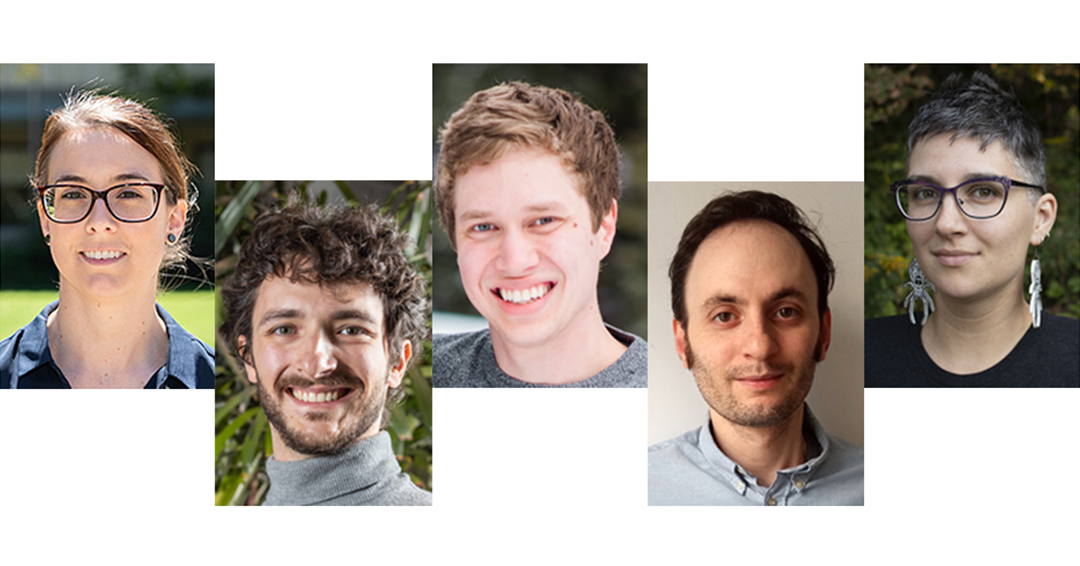 Program provides funding to the very best postdoctoral applicants, both nationally and internationally, who will positively contribute to the country's economic, social, and research‑based growth
On August 30, the Honourable Randy Boissonnault, Minister of Employment, Workforce Development and Official Languages, on behalf of the Honourable François-Philippe Champagne, Minister of Innovation, Science, and Industry, and the Honourable Mark Holland, Minister of Health announced recipients of the 2023 Banting Postdoctoral Fellowships.
In all, 70 Banting Fellows will receive a total $9.8 million in support through the Canadian Institutes of Health Research (CIHR), the Natural Sciences and Engineering Research Council of Canada (NSERC), and the Social Sciences and Humanities Research Council of Canada (SSHRC). The Banting program provides funding to the very best postdoctoral applicants, both nationally and internationally, who will positively contribute to the country's economic, social, and research‑based growth. Five McGill postdocs received 2023 Banting Postdoctoral Fellowships.
Minister Boissonnault also announced $24.9 million in support of 166 Vanier Scholars through the CIHR, NSERC and SSHRC. The Vanier program helps Canadian institutions attract highly qualified doctoral students by investing $50,000 per year for three years during doctoral studies. Nineteen McGill graduate students earned 2023 Vanier Canada Graduate Scholarships.
The Vanier Scholarships and Banting Fellowships are part of a suite of funding in support of research and innovation announced by Minister Boissonnault that includes the John R. Evans Leaders' Fund, the SSHRC-administered Canada Research Chair Program, the Partnership Development and Partnership Engage Grants & Insight Grants competitions, and NSERC's Discovery Research Programs.
"My best wishes to all of the recipients of these grants, awards, and scholarships," said the Honourable Mark Holland, Minister of Health. "The government is pleased to invest in your diverse array of health, natural sciences and engineering, and humanities and social sciences research projects because we know that your ideas, passion and hard work, as well as the evidence you uncover, are instrumental in improving the health and quality of life of people in Canada, and your findings contribute to the international research effort around the world."
McGill's 2023 Banting Postdoctoral Fellowship recipients
Claire Adams, Psychiatry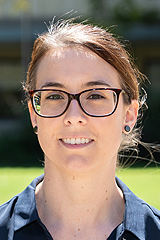 Patient Engagement in Health Research: Enhancing Knowledge and Practice
Engaging patients in research involves working in partnership with patients to plan, carry out, understand, and disseminate research. Patient engagement can improve the quality and usefulness of research. Researchers, however, have little guidance on how best to engage patients and disseminate research results, thus they often do not engage patients. The objectives of my project are to: (1) identify the best available evidence on ways to effectively engage patients in health research; (2) determine the best methods for communicating research results to patients; and (3) apply the findings to improve the quality of patient engagement in a large international research network. My project is unique because researchers will work in partnership with patients to develop a model for patient engagement. The evidence produced will guide researchers in Canada and internationally on how to work effectively with patients to improve the quality and usefulness of health research.
Andrea Luppi, Neurology and Neurosurgery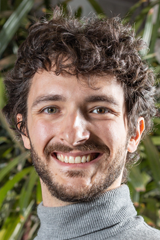 Computational modelling of synergistic information in artificial and biological neural networks
Originally from Italy's northern lakes region, Andrea trained in philosophy and cognitive science before obtaining a PhD in neuroscience from the University of Cambridge as a Gates Scholar. His doctoral work demonstrated how brain lesions and pharmacological perturbations (general anaesthesia, psychedelics) can have both convergent and divergent effects on the brain's capacity to integrate information and support consciousness. Across scales and across species, the overarching goal of Andrea's research is to understand how the brain's organisation and dynamics orchestrate cognition and consciousness. As a Banting Fellow in McGill's Network Neuroscience Lab, his work will integrate approaches from network science, information theory, and computational modelling to bring neuroscience and artificial intelligence closer together.
Alex Wiseman, Neurology and Neurosurgery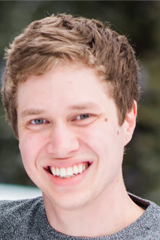 Compensatory versus pathological effects of aberrant brain rhythms in Parkinson's disease
Alex is a Postdoctoral Fellow with Professor Sylvain Baillet in the Department of Neurology and Neurosurgery. His research combines time-resolved recordings of brain activity with measures of neurochemistry, brain structure, and cognitive function to understand clinical variability in patients with Parkinson's disease (PD). Alex completed his PhD with Professor Tony Wilson at the University of Nebraska Medical Center in the United States, where he focused on neuroimaging of patients with age-related neurological disorders.
As a Banting fellow, Alex will study a pattern of brain activity "slowing" in patients with PD. This slowing is the target of emerging therapeutics, but it is not currently clear whether it is a marker of clinical impairment or compensation. Using magnetoencephalography (MEG) recordings and detailed clinical profiles, Alex's work will determine the impact of this slowing on motor and cognitive function, and thereby provide essential clinical context to guide future research and interventions.
Aaron Pearlman, Physics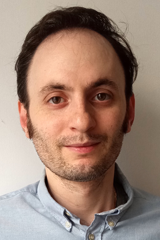 Pinpointing the Origins of Fast Radio Bursts
Aaron Pearlman, PhD, studies the origins of fast radio bursts (FRBs), a mysterious class of cosmic radio flashes that emanate from unknown objects located far outside our Milky Way galaxy. As a Banting fellow, Pearlman is working to expand the capabilities of the world-leading Canadian Hydrogen Intensity Mapping Experiment (CHIME) radio telescope, which has discovered more FRBs than any other instrument, to allow each detected FRB to be precisely pinpointed on the sky at the time of discovery. This will be achieved using three new Outrigger telescopes located at transcontinental distances across North America. Together with the CHIME/FRB team, Pearlman is working to commission the CHIME/FRB Outriggers and develop the FRB localization capabilities. Pearlman will use the results from this project to address major questions at the forefront of astrophysics and cosmology, including what types of objects are responsible for FRBs and the nature of unseen matter throughout the Universe.
Catherine Scott, Entomology
Spiders in food webs: how does predation on insect pests and pollinators affect crop yields
Spiders live in almost every habitat on Earth, including in and around food crops. They are important predators of pest insects as well as beneficial insects like pollinators, which can have significant impacts – either negative or positive – on our crops. Interventions to promote pollination and pest control services in agricultural ecosystems (allowing us to reduce dependence on pesticides and managed pollinators) depend on complex food web dynamics that remain poorly understood. My research will begin untangling these webs to determine the combined impact of spiders on pests and beneficial insects in agricultural fields. This work will help to inform practical solutions for pollinator conservation, pest control, and the sustainable management of agricultural ecosystems in a rapidly changing and uncertain world.
Learn more about McGill's 2023 Vanier Canada Graduate Scholars