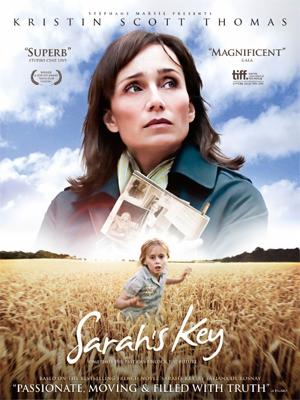 Sarah's Key (2010) is a French drama directed and co-written by Gilles Paquet-Brenner and an adaptation of the novel with the same title by Tatiana de Rosnay. Sarah's Key follows a journalist's present-day investigation into the Vel' d'Hiv Roundup of Jews in German-occupied Paris in 1942. It tells the story of a young girl's experiences during and after these events, illustrating the participation of the French bureaucracy as well as French citizens hiding and protecting Sarah from the French authorities.
The film alternates between Sarah's life in 1942 and the journalist researching the story in 2009.
The screening will be followed by a panel discussion animated by Dr. Tom Hutchinson.



Tuesday, April 29, 2014



7:00 p.m. to 9:30 p.m.

Moyse Hall, Arts Building

853 Sherbrooke West

Admission: $10.00 (general); $5.00 CAD (for students & seniors)
RSVP/Pre-Register: angelica.todireanu@mcgilll.ca
 Contact: Angelica Todireanu: angelica.todireanu@mcgill.ca 

April 8, 2014